Over the last year my lipstick game has gone from 'meh' to 'major!' I've always bought lipsticks but I would put them on and almost immediately declare them 'too much.'  Before you start thinking I'm crazy, allow me to explain;  I'm 5'11" tall  with lips that are well north of small. In my mind, my height and bold lipsticks always felt like I was doing the most…plus I'm also always wearing heels. Don't get me wrong, I still think I'm doing the most when I wear bold lipsticks, the difference between then and now is that I don't care. Now that we went through that bit of psychology,  let's talk lipsticks. Fall is lipstick seasons, so, every shade and finish you want can be had if you know where to look.  Below are the Big Bold Lipsticks I'm absolutely loving right now.
Guerlain Kiss Kiss in Red Passion – a nice lightweight red that feels like a balm but wears like a lipstick.  The color is perfect if you're new to wearing red lipsticks.  Guerlain Kiss Kiss in Red Passion provides semi full coverage on me because the pigment in my lips is so dark. It would look more even on someone with more even toned lips. $37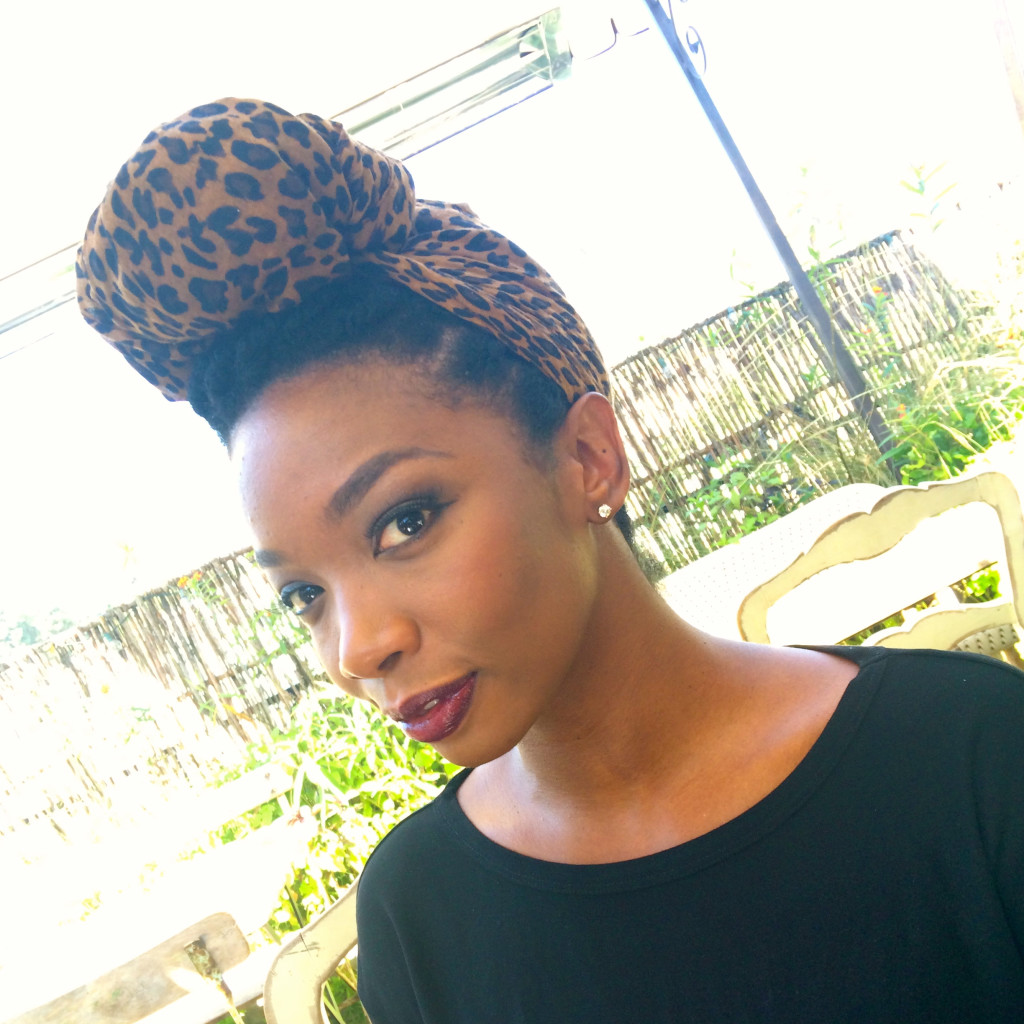 Iman Cosmetics in Black Brandy – it has an old school smell that reminded me of the days when I used to try my mother's lipsticks. Black Brandy provides full coverage with creamy semi gloss finish.  You can pat lips with translucent setting powder for a matte finish. $10
Jane Cosmetics Satin Split Stick – Rockin Red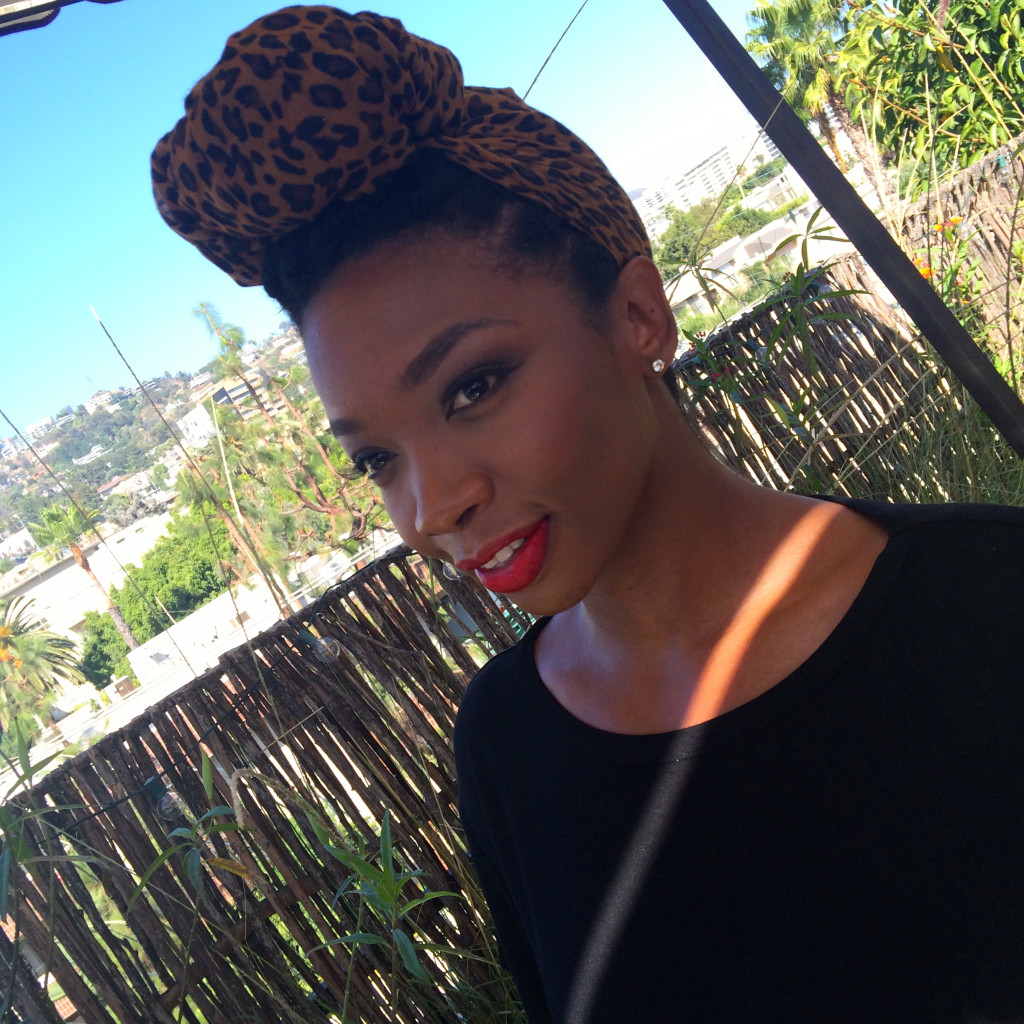 Jane Satin Split Stick in Rockin Red –  I love the formula and finish on this lipstick; It goes on creamy but dries down ever so slightly which gives it a longer wear.  I'm wearing the red side of the stick in the picture above. $8 (Not yet launched.)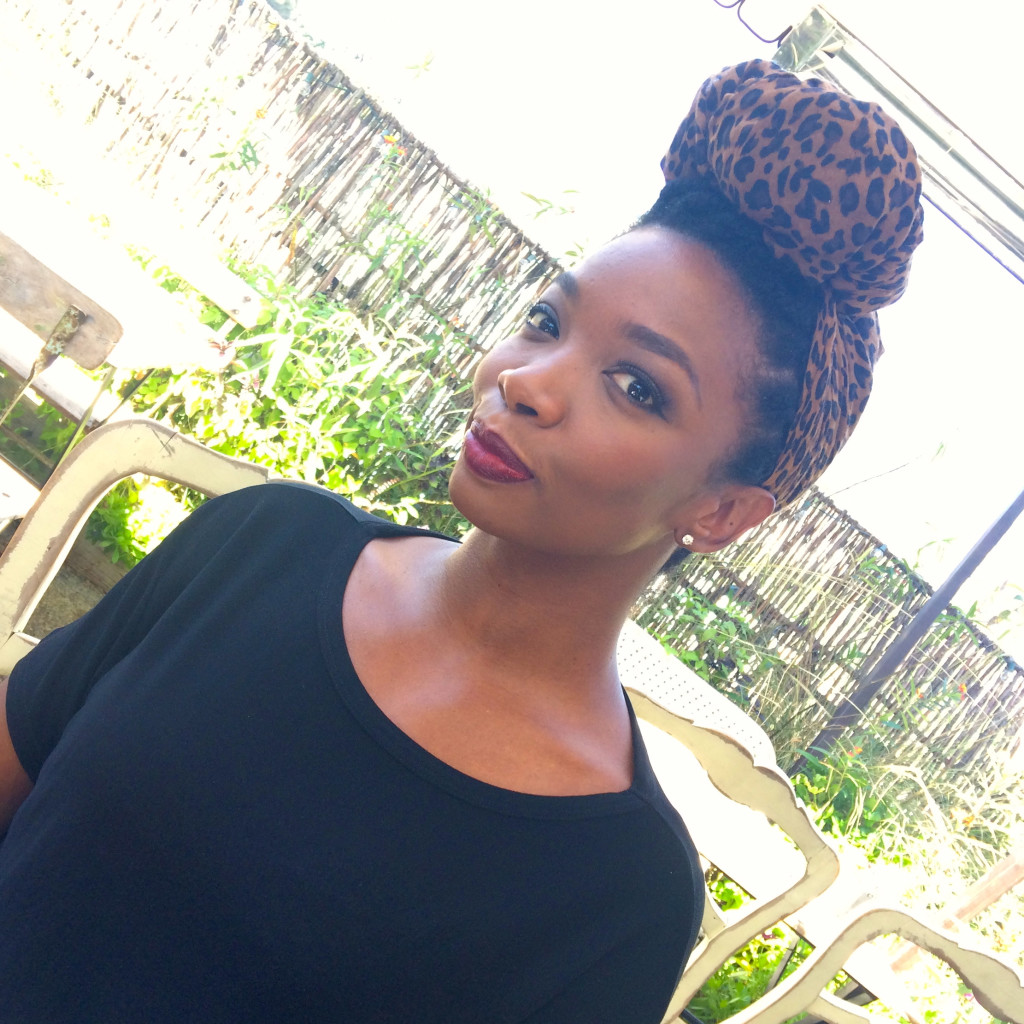 Lipstick Queen Made It – I have worn this several times in the last month and so it had to make it's way in this post. It's another full coverage lipstick that goes on like a balm but wears like a lipstick.  See a more thorough review here. $50
Felicia tooks these pictures while we  were sitting in the rooftop restaurant at Petite Ermitage in LA, I literally sat at the table and changed lipsticks 4 times. I'm not sure why all the pictures are a little slanted but maybe Felicia does…I must remember to ask her.  The details on my make-up will be in another post and if you are interested in my infinity scarf turned headwrap, click here.
What do you think of my Big Bold Lipsticks for Fall?
 Do you have any must-haves you think I should try?
This post was written by Christene Carr. Find her on Twitter, Instagram, Tumblr, Pinterest and her personal blog.