Fashion lovers the world over have been salivating for months at the thought of actually laying eyes and hands on pieces from Balmain x H&M Collaboration. With just over a week left until the line drops, Balmain, a brand known for its structural elegance and French sophistication,  appeased fans with the release of a lookbook showing all the items in the collection.  The brand won our hearts even more when the Backstreet Boys performed during the runway show in NYC.   The thing to note about Balmain x H&M Collaboration is that it will feature many of the original styles seen during previous Balmain collections. If you are not yet convinced you should shop this collection, here are 10 reasons!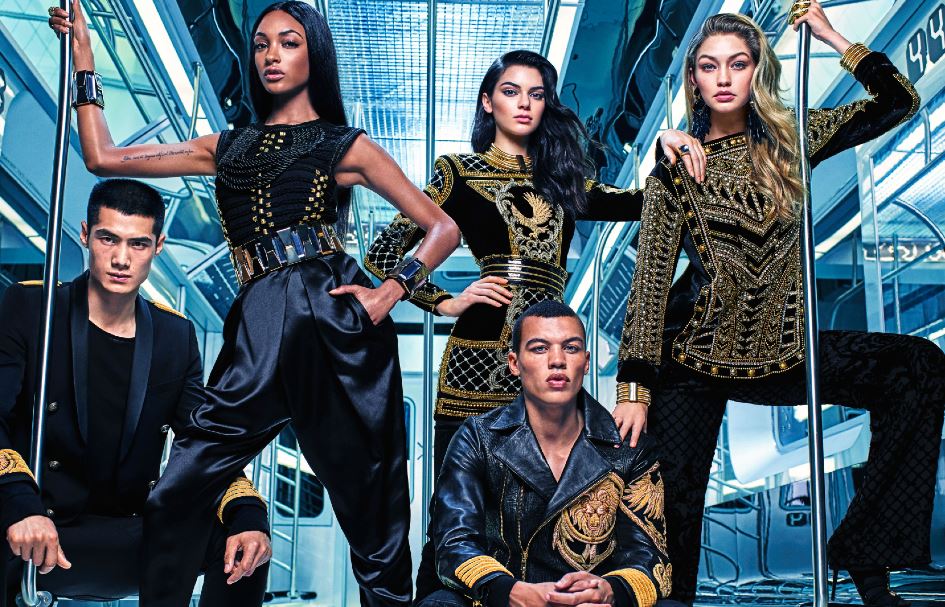 1. Options 
The Balmain x H&M collection consists of over 100 pieces, including jewelry, clothing, and accessories (even ear buds), we're hopeful we'll walk away with something (anything) when the time comes to battle it out for fashion.
2.  The Look of Luxury
There's almost nothing better than the satisfaction of knowing that you're wearing designer clothing, without paying designer prices. I'm looking at you, Balmain embroidered jackets.
3. Amazing Details
Balmain's Creative Director, Oliver Roustein,  has an amazing eye for detail. From intricate stitch detailing, to gorgeous embellishments, and top-notch draping, we know this H&M line will definitely exceed even our highest fashion expectations.
4.  You Can Twin with Bae 
Based on the H&M look book, the men's collection is just as stunning as the women's! This collaboration will certainly take "power couple" to an entirely different level.
5. Serious #Squadgoals Fashion Options
Imagine you and your girls each rocking an individual piece from Balmain x H&M during a night out. Not only will the photo make for an amazing Instagram post, but basic will be the last thing on anyone's mind. 
6. Closer to Looking Like a Supermodel
Three names: Kendall, Jourdan, and Gigi. Need I say more? If there was any chance that we could grab something from their high-end fashion closets, this would be it. I need all the Balmain items they've worn over the past few months, stat.
7. Up Your Fall Fashion Game
From billowy skirts and pants, to heavily textured dresses, the upcoming Balmain line is giving us some serious options for the season. We're more than ready to shift fall fashion into high gear.
8. Collection Looks almost like Full-priced Balmain.
It seems as if Mr. Rousteing has hit the design nail on the head, offering Balmain fans a close taste of many of his high fashion looks. 
9. Balmain x H&M Sci-Fi Campaign Video.
Not only are the clothes innovative and amazing, but so is the brand's entire campaign. Balmain in Sci-Fi? HERE.FOR.IT!
10. Because, #HMBALMAINATION.
Sometimes, just the sheer thrill of rushing into a store and being one of the first customers to get your hands on a new collection can keep you on a high for days! Who isn't excited to be apart of #HMBALMAINATION?! I've already got my credit card handy.
Need even more reasons?  See the complete collection here.
The Balmain x H&M Collection Drops on November 5th.
Will You Be Shopping?