I grew up familiar with the Yardley brand of products.  I remember we had the soaps in drawers of clothes because the smell was so amazing.  These soaps were always gifted by relatives and friends living abroad, so, it was a treat to use them to bathe and wrap myself in the wonderful aroma.  I am pleased to see that the quality of  Yardley products has continued to stand the test of time and nowhere is this more evident that in the recent launch of Yardley Nourishing Elements Artisan Soaps.
The Nourishing Elements Artisan Soaps are made with 100% sustainable vegetable oils, natural butters and botanicals.  They contain no artificial colors or harsh chemicals.  (Truth be told I could wrap these soaps in fancy paper and a bow and sell the set of three for $25). The hand crafted (inspired) soaps are currently available in two scents – Lavender and Rosemary (My fave) and Oat, Milk and Honey.  In addition to emitting a light and pleasant aroma and leaving skin clean and refresh, the soaps use jojoba seed powder for gentle exfoliation.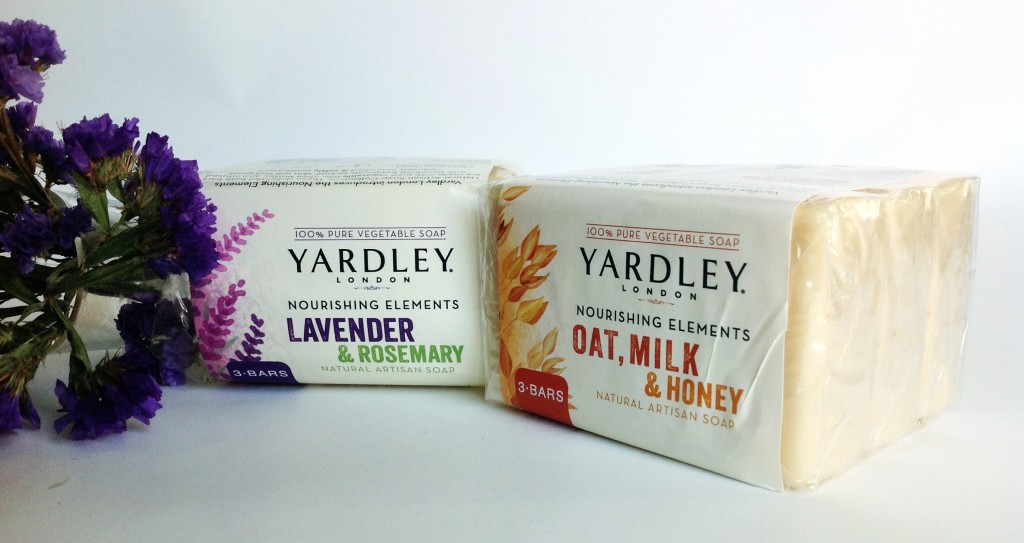 I have been away from home for a long time and I am always amazed at the things that will cause me to miss it.  While taking a trip to Jamaica might take some planning and more than $4.99, taking a long shower with an aroma rich Yardley soap can transport me there in minutes.
Yardley Nourishing Elements Artisan Soaps have a suggested retail value of $4.99 for a 3 pack and are available at Drugstores nationwide.