We've all had those moments when we wished we had beauty products that suited us perfectly. But while most of us spend our lives searching, TV commentator and "professional girlfriend" Bobbie Thomas and philanthropist Andrea DeVos Abraham took the bull by the horns and created their dream products themselves. They formed the company ProGirl in 2013 and their first collection is Woosh Beauty, a well-designed lineup of essentials, including makeup palettes, lip glosses, mascara, a makeup bag and makeup mirror. Woosh is launching on HSN at 7pm ET on October 29th.
I had a chance to see the products in action at a recent launch event and I was impressed!  Having developed many of the products for the beauty brand I co-founded, Three Custom Color Specialists, I am admittedly tough-to-please when it comes to beauty products. What I appreciate about Woosh is that these ladies were thinking when they created these products, not just making something they thought would sell. Here are a few of my picks.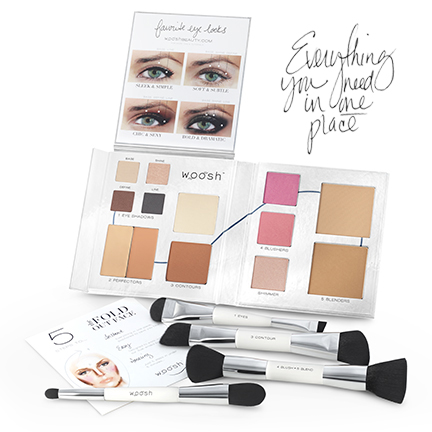 This versatile palette is available in five skin tones and contains a carefully edited selection of eye shadows, concealers, blushes, contours and face powders. Easy-to-follow instructions included! ($79.95) at HSN
Flex and Curl Mascara & Lash Shield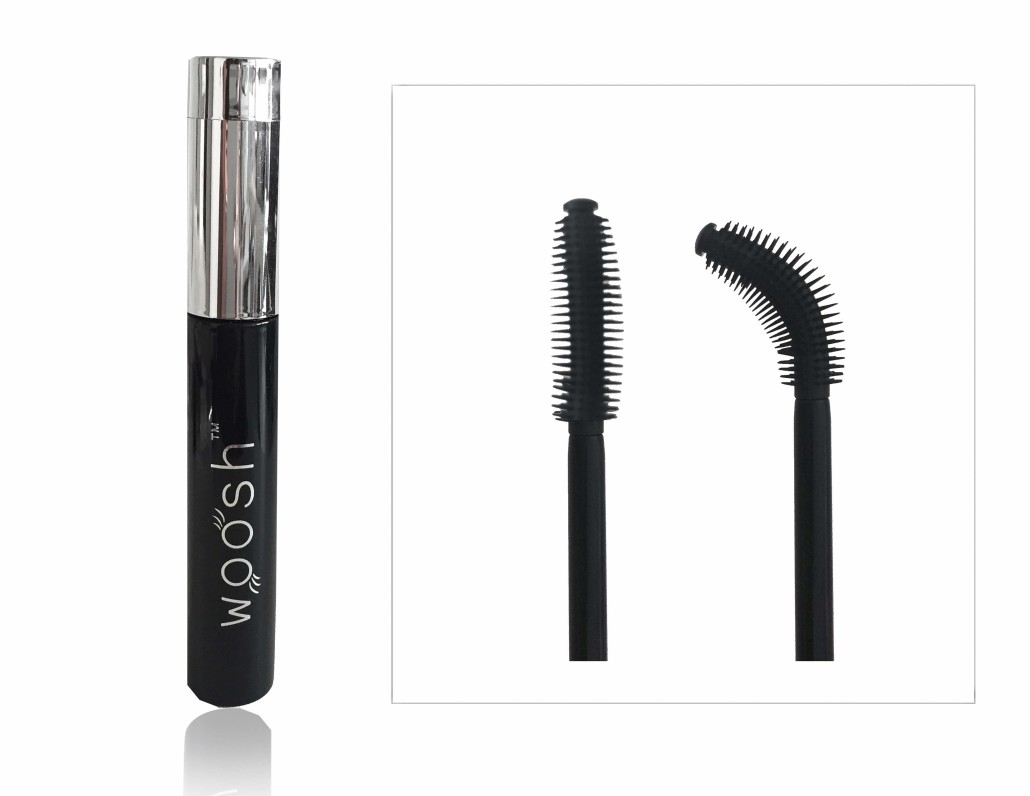 The Flex and Curl Mascara is a nice, non-clumpy formula, great for daytime. What's cool is that when you twist the top, the wiper curves, giving you more application options. The Lash Shield tool makes mascara application mess-free and totally in your control. ($29.95) at HSN
Spin On Gloss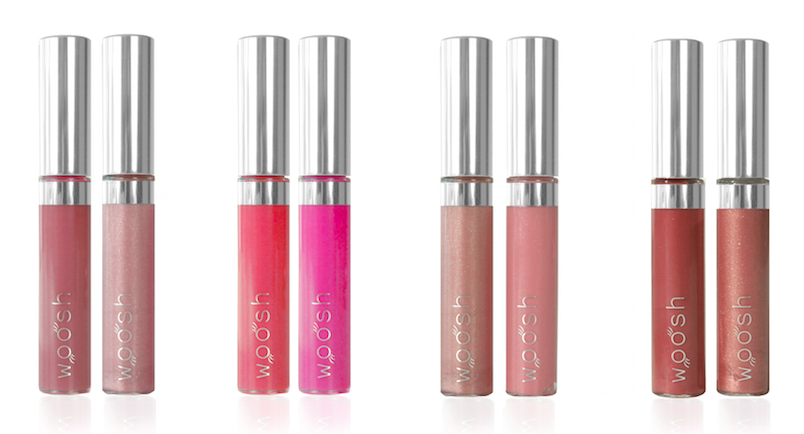 With eight beautiful shades in four color families, you will definitely find your new essential gloss.  The formula is a winner – no scent and no sticky feel, just luxuriously smooth. The unique tip spins as you apply, so no rotating necessary! ($35.95 for a duo, $23.95 each) at HSN
Check out the whole collection yourself on HSN.com, or better yet, watch Bobbie do her thing on the 29th during The Beauty Report!