Winter can do a number on your skin, leaving it dry, flaky, painful, and even cracked.  Fortunately, we've mapped out the winter skincare basics you'll need to help achieve dewy, glowing, healthy skin — even when Jack Frost is nipping at your nose.
MOISTURIZE / PROTECT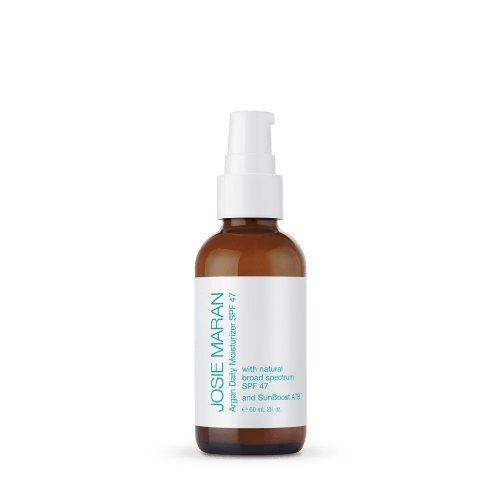 The key to hydrated skin is to be dedicated to a good moisturizer all year round, preferably one with an SPF of at least 30. Two fantastic choices are Josie Maran Argan Daily Moisturizer with SPF 40 ($32) and Murad Essential-C Day Moisture Broad Spectrum SPF 30 Pa+++ ($63). If your moisturizer doesn't have an SPF, choose an additional sunscreen to layer on top. Some top-ranked moisturizers without SPF include TATCHA the Water Cream ($68) [with over 600 positive Sephora reviews], and industry-favorite Olay Active Hydrating Beauty Fluid Lotion  ($8.99) available at most drugstores.
Always pick a moisturizer and sunscreen that's formulated just for the face. It's also important to select a  moisturizer that's created with your skin type in mind (i.e., combination, oily, dry, etc.).  Your skin changes from season to season, so reevaluate your skincare choices as needed. Moisturizers also work well to prime skin under makeup because moisturized skin is firmer, smoother and wrinkles appear less visible. In short, moisturized skin is youthful skin. 
DON'T FORGET THE EYES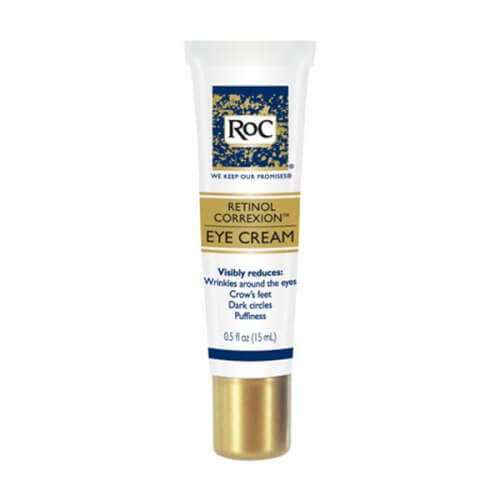 Proper moisturization of the face is a basic for any skincare regimen. However, people tend to forget about the delicate area around the eyes. The earlier you start tackling dryness and fine lines around the eyes, the better. Assistant Clinical Professor at Mount Sinai Hospital Department of Dermatology Dr. Rachel Nazarian, MD, offers a few tips to help improve eye cream absorption.  She suggests "applying it after (you shower) while skin is still damp, or using it after an exfoliating wash." Use your ring finger to lightly pat an eye cream around your eyes twice daily. (If it's daytime follow with SPF). Popular choices include Oil of Olay's Pro-Retinol Eye Treatment and ROC's Retinol Correxion Eye Cream…neither of which are budget busters.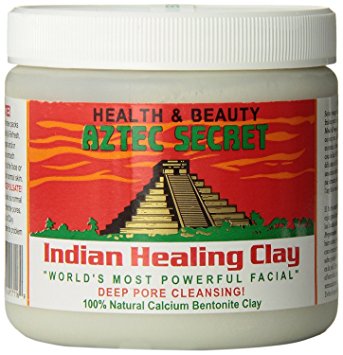 For those who need a little extra boost this winter, there are a number of non-invasive treatments to complement your at-home routine. The wildly popular Health and Beauty Aztec Secret Indian Healing Clay (with over 12,000 positive reviews on Amazon)  tightens pores and draws out impurities. Follow the directions on the jar and adjust your recipe according to the results you want.  Another inexpensive standby is the St. Ives exfoliants, including the apricot scrub you likely tried as a teen, as well as the newer coconut oil scrub [A word of caution — be gentle and don't over do it]
Microdermabrasion uses tiny "beads" for a professional exfoliation than you can't manage yourself at home. It helps clean out the pores and blackheads, makes the pores appear smaller, and sloughs off the top layer of dead skin cells to encourage rejuvenation and glow. There are also chemical peels for those wanting a more in-depth exfoliation.
All skin types, tones, and texture will benefit from proper moisturization, exfoliation, and treatment, especially in the winter. If you are trying a product for the first time be sure to patch test before use. Speak to a professional if you are ever in doubt about any product or procedure. 
What are Some of Your Winter Skincare Basics?