I've been testing beauty products for a long time. Nearly 10 years, professionally. Before that …well, let's just say I've been swatching and sampling, dipping and dabbling since I was a teen. And in this time, I can count on one hand the number of adverse reactions I've had.  But, *deep sigh*, that's all recently changed. My skin has become increasingly sensitive over the last six months. The way my aesthetician explains it — my skin is starting to say no mas.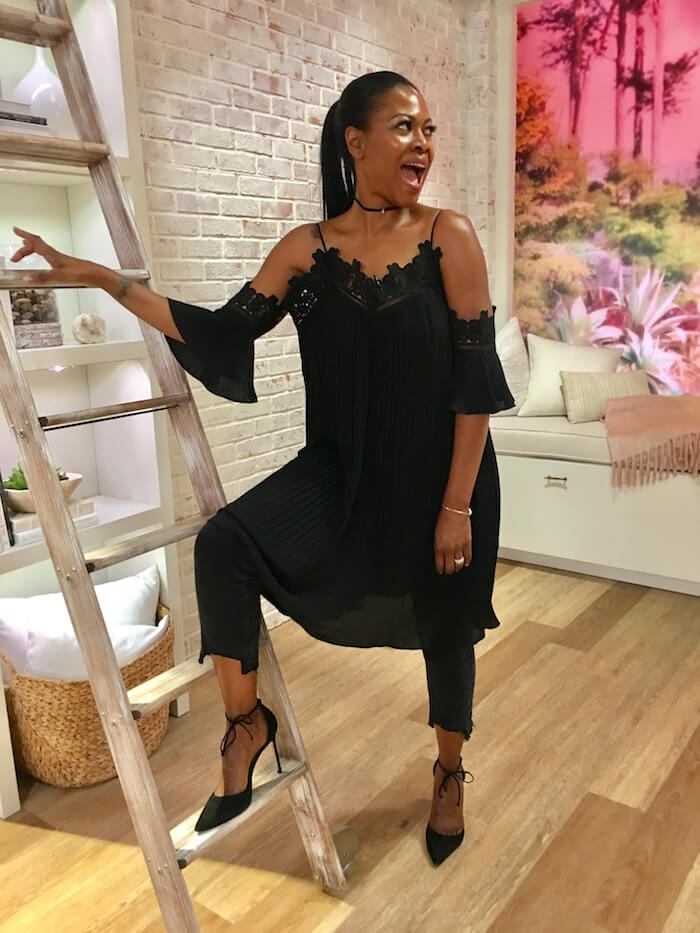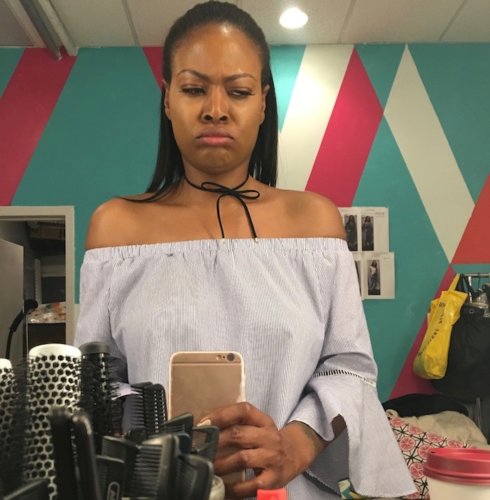 Over the years I've blogged extensively about products that correct hyperpigmentation, treat acne, and reverse the signs of premature aging. However, I've spent hardly any time speaking to products and routines that are specifically suited for sensitive skin. Sorry, gang! But that's changing here and now….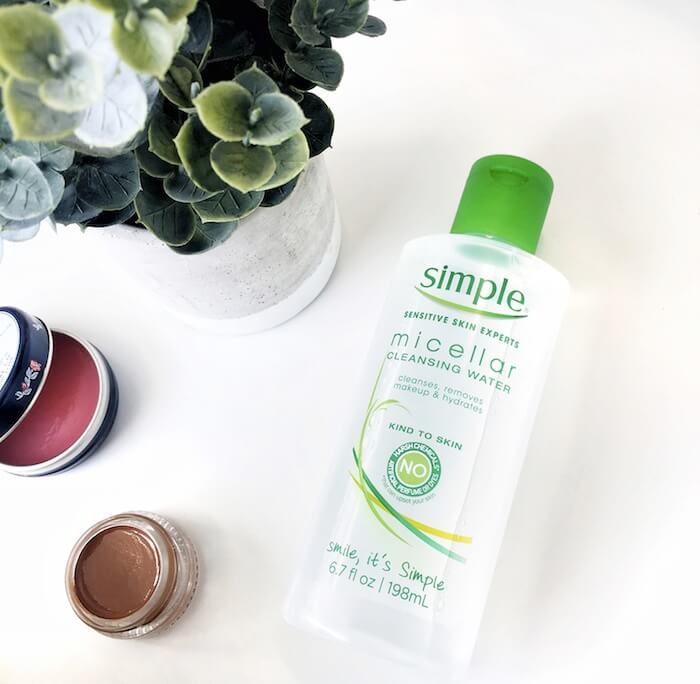 As soon as my skin negatively reacts to a product, the first thing I do is strip my routine down to very basic cleansing and hydrating (now's not the time for acids, peels or retinol – NO!). Simple Micellar Cleansing Water has been my go to every since the product first launched. After using a basic cleansing oil, I drenched four cotton rounds with Simple Micellar Cleansing Water and apply to my skin, sort of like a compress. I hold them in place on my skin and let the calming begin. Sometimes I stretch the cotton rounds and create a DIY sheet mask.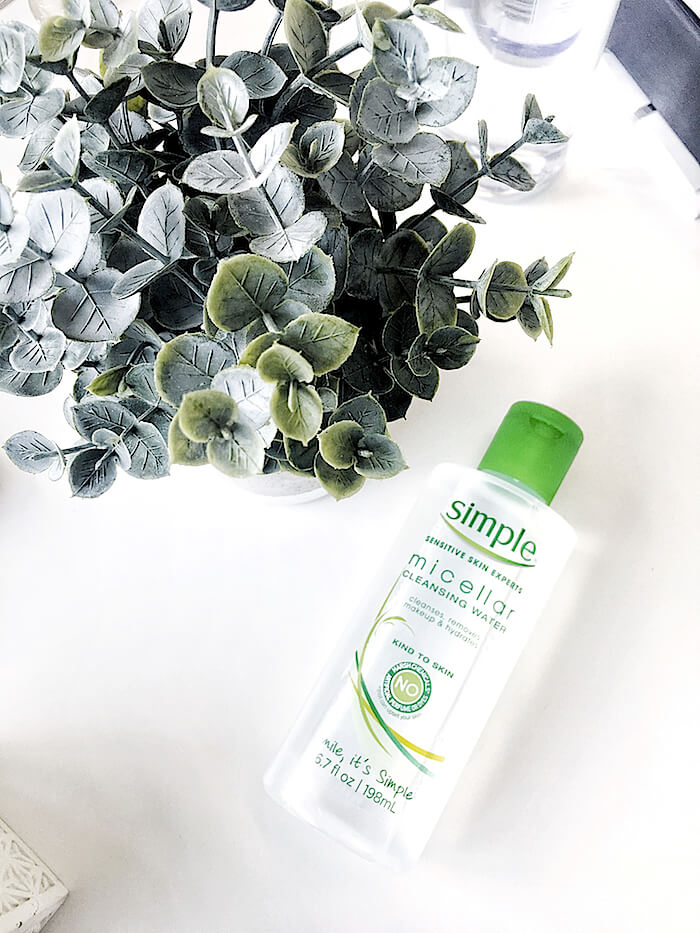 If you have sensitive skin, or routinely struggle with allergic reactions to skin care products, I cannot stress the importance of having the right products in your arsenal. Walking around with irritated skin can be so emotional, trust me (I know!). For me, it always seems to happen like 2 days before I have to go on air. Sigh!
Packed with gentle ingredients and multivitamins, Simple Micellar Cleansing Water helps balance skin and remove impurities. While I prefer to use the Micellar Cleansing Water, Simple also offers wipes for on-the-go. I love that both products contain no artificial perfumes, dyes, or harsh chemicals.
If you're like me, and finding that your skin is starting to become super sensitive, now is the time to create a "Keep Calm" skin care plan and invest in products that soothe. Right now, Walgreens is offering $1 off at Walgreens.com [COUPON HERE]. Also on Walgreens.com, check out skin saving tips and enter for a chance to win the ultimate skin care starter kit during a Simple Twitter Party on March 15th . Follow the conversation at #SimpleSkinQA
*Fine Print: Coupon available until 4/10/17. Offer valid until 5/1/17
*Sponsored by Simple. Opinions my own. Please support the brands that support and help to make ThisThatBeauty possible.