New Year, New Me? Never!
I like who I am, I'm not trying to be "new", and New Year's Resolutions make me cringe. The idea that, starting Jan 1, I need to go cold turkey and pivot my entire life…well, that's never really resonated with me. But what I know for sure is this — I am committed to living a life with vision. So every year, I create a vision board. And this year, I took Olay and a few girlfriends along for the ride.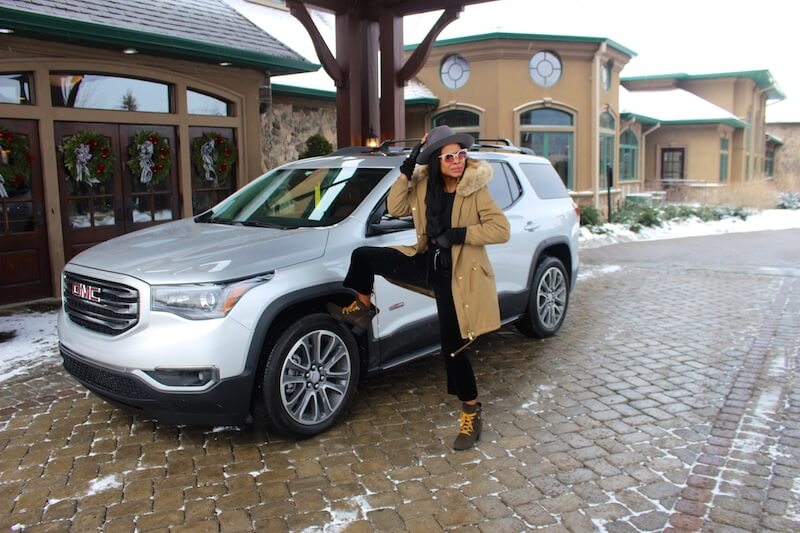 What Is A Vision Board?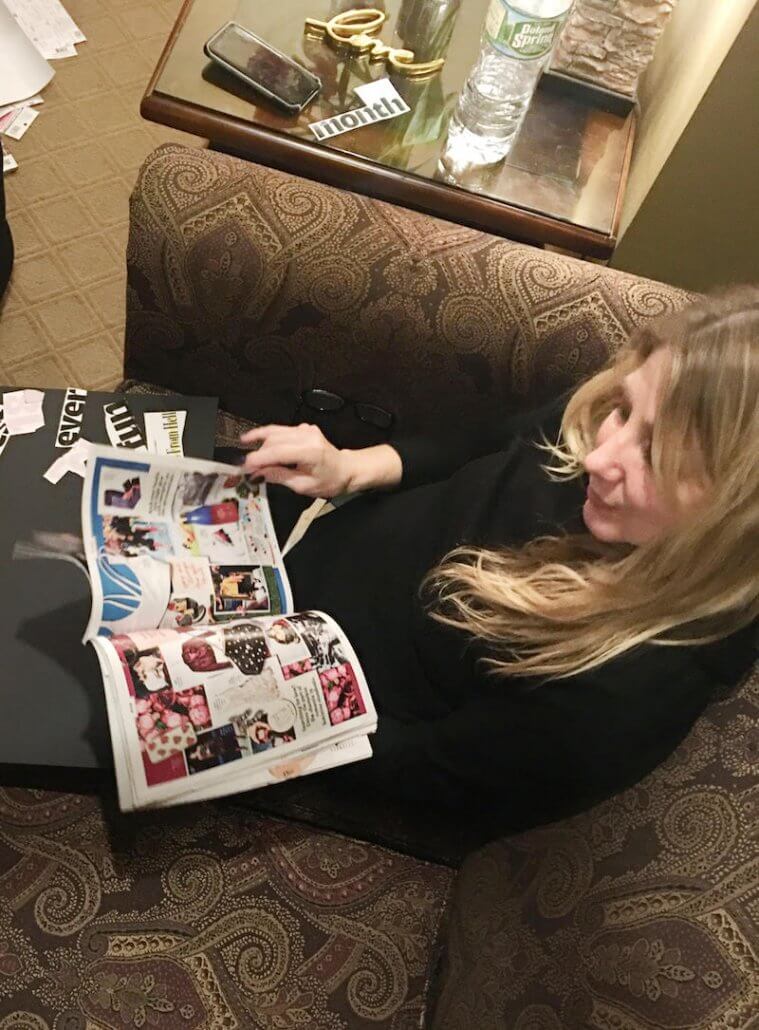 A vision board is essentially a DIY/visual layout of your hopes, dreams, and greatest aspirations. The idea is to create a board filled with images, words and symbols that represent your vision of your life. Once completed, you're supposed to keep the board in a highly visible location in your home. The board is intended to be a daily reminder of your goals for your life. I've been vision-boarding for many years and I gotta tell you — it works! There's something incredibly powerful about the process of mentally visualizing your life, and cutting and pasting, that takes your goals from bla-bla-bla resolutions to real life changes that make a difference.
Normally I do my vision board at home. Over the years I've done it with family or a friend or two, but this year I decided to do something different and host an #AwayWithOlay experience at Crystal Springs Resort in Hamburg, NJ. The location is about an hour from my home but feels so far away. The property has a   transformative effect so it made perfect sense that I'd load up my GMC Arcadia loaner and whisk everyone away for a vision boarding and self-care weekend with Olay!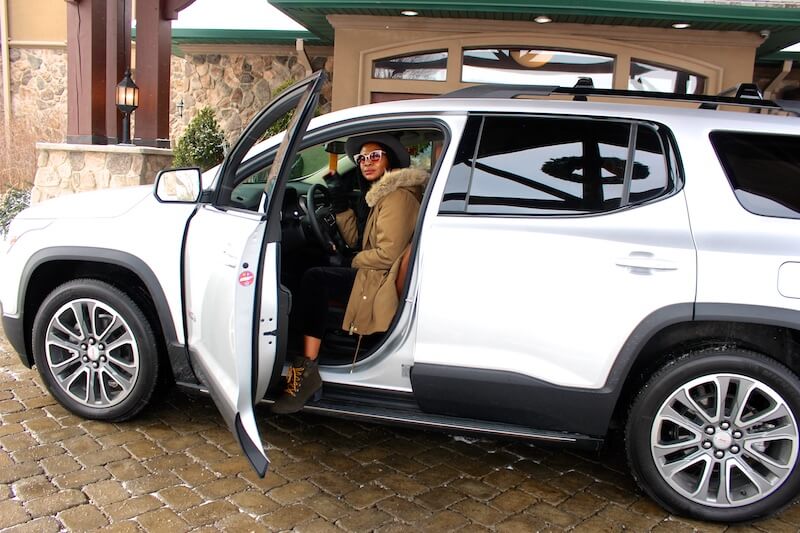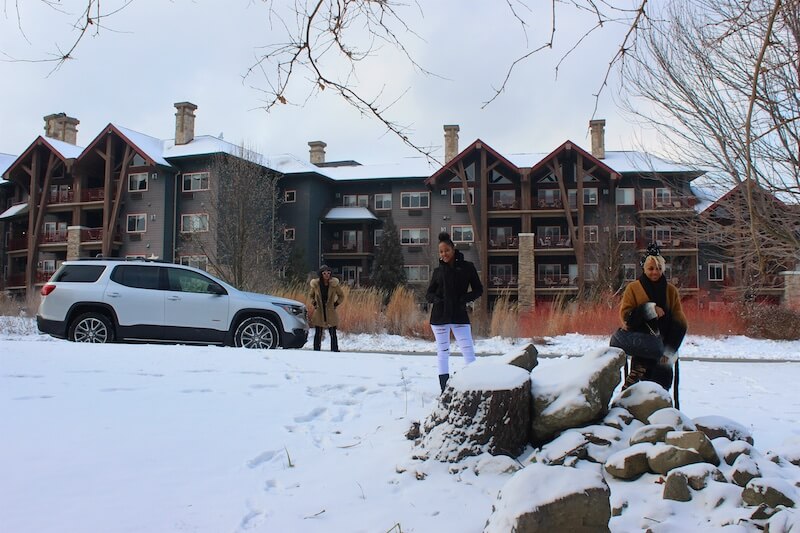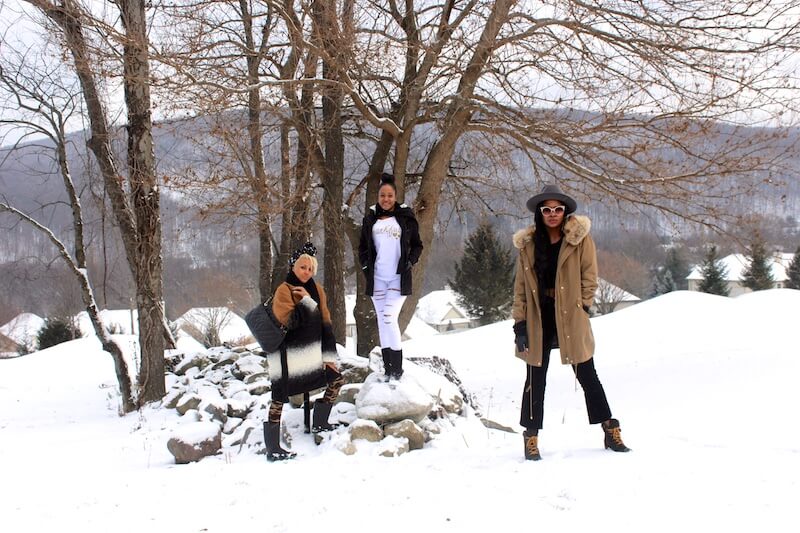 Self Care 101
Since self-care seemed to be a common theme and high on everyone's list of priorities for 2018. So, I took the opportunity to introduce the ladies to some incredible Olay products to help with their skincare #goals for an #ageless New Year.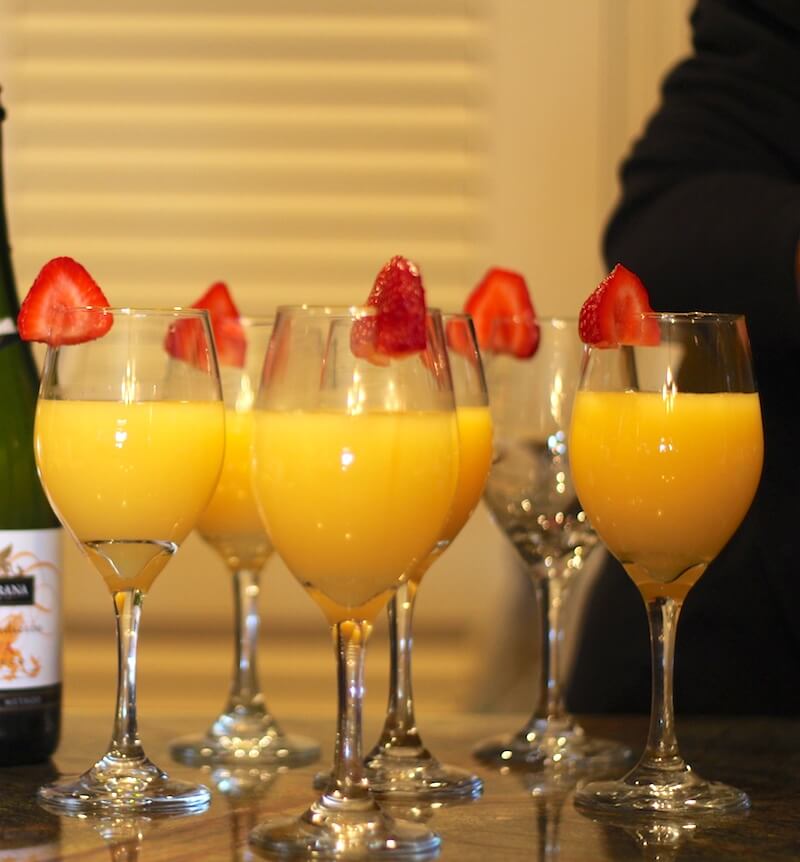 In between vision boarding and mimosas, I showed the ladies how to pamper themselves at home and take care of their skin. My main message was: taking care of your skin does not have to cost a lot, nor does it require a lot of time.
The first product I introduced is my long time fav — Olay Daily Facials. They're packaged dry, but you activate them with water.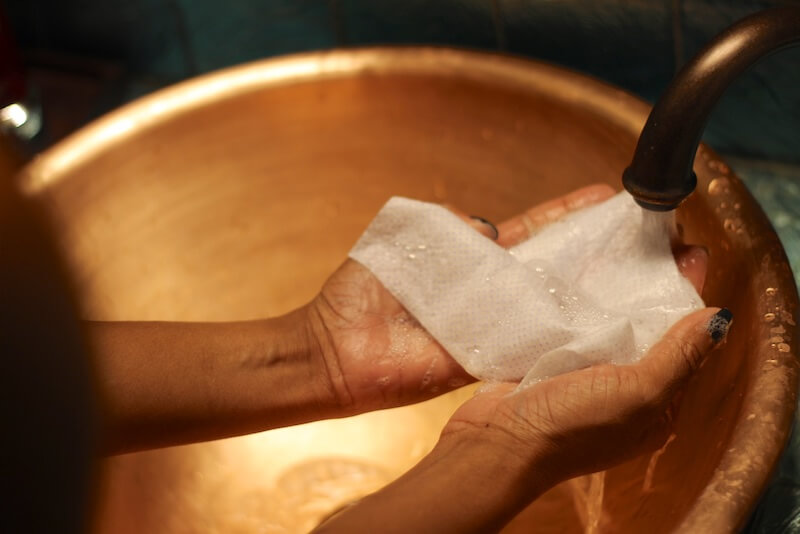 These cloths are holy grail status for me because they're affordable, and they're an amazing 4-in-1 alternative to having to use a separate makeup remover, cleanser, toner and exfoliant. If you're short on time, but want to care for your skin — load up on these!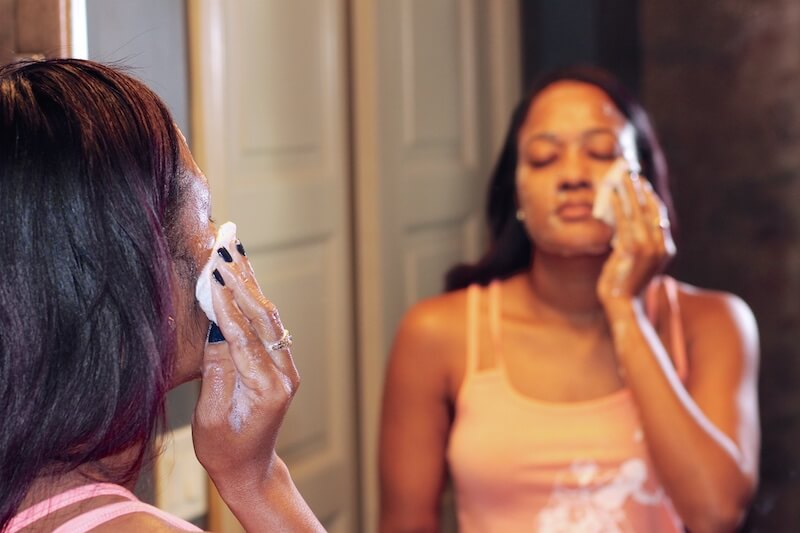 While working on our vision boards and snacking on my delicious homemade quiche, several of the ladies expressed feeling truly #ageless on the inside but wanted a little guidance on skin care products that can help with how they look on the outside.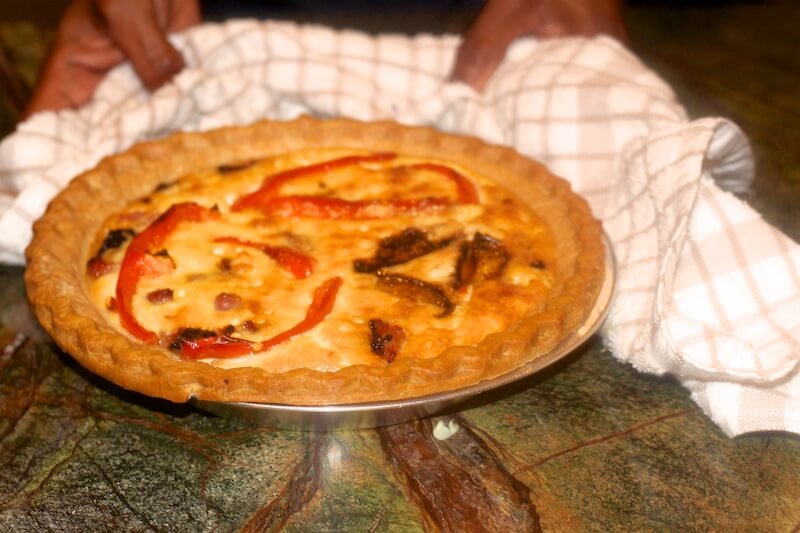 We chatted about skin feeling dehydrated and not as glowy as it used to be. Thankfully, the solution is simple — hydration! Proper hydration is everything. Obviously, that means drinking enough water but your skin also need proper hydration through topical products. A good eye cream and moisturizer duo will IMMEDIATELY give skin the appearance of bounce and glow. But with continued use over time, skin's texture will actually improve.  All of the ladies went home with Olay Eyes Deep Hydrating Eye Gel and Olay Whip (a choice of Regenerist for lifting and firming or Luminous for brightening).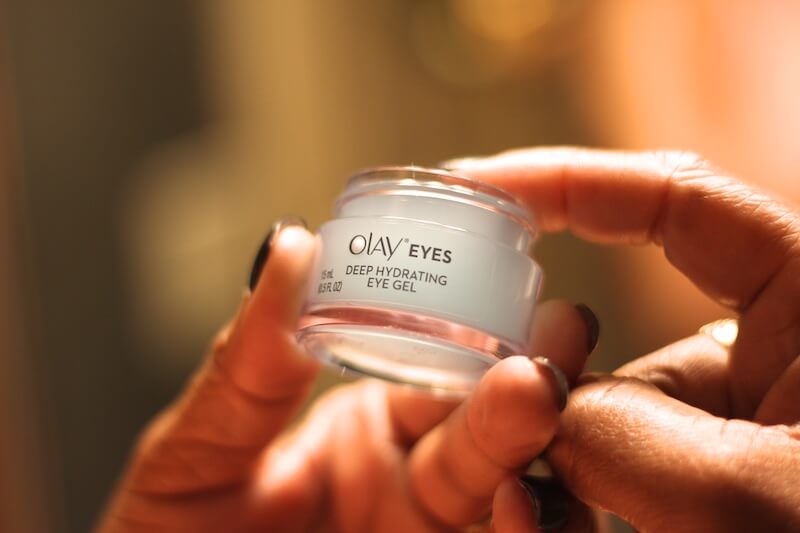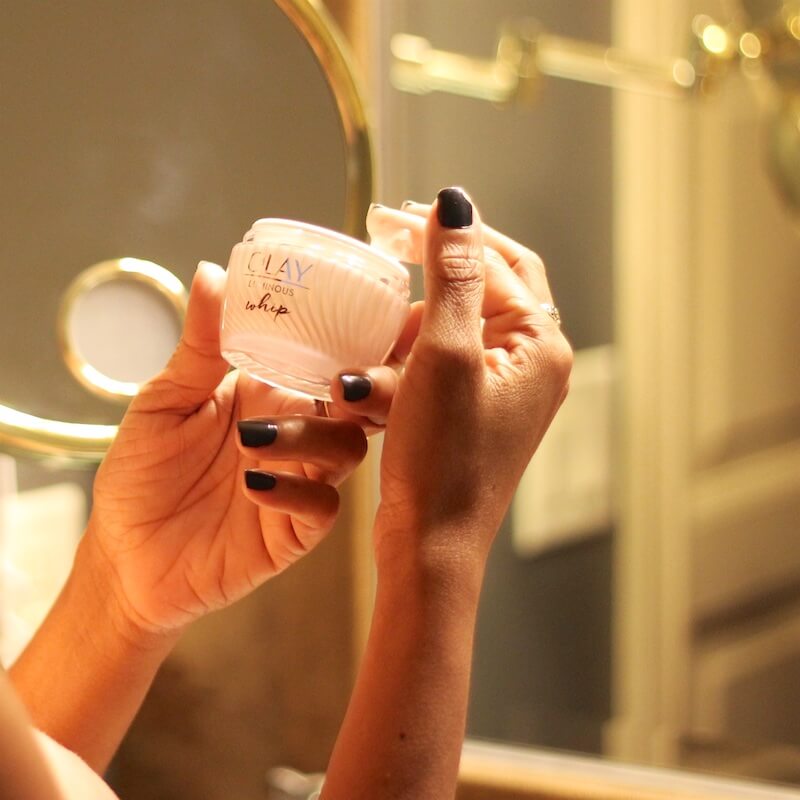 Put Yourself First
If self-care is your focus for 2018 (*raises hand high*), I strongly encourage you to consider doing a vision board. Visualize yourself prioritizing YOU! Once you create the board, take the next step of putting actionable items down on paper. I use a spreadsheet. For every "vision" on my board, I have a spreadsheet of actionable things that I need to do to make the vision a reality.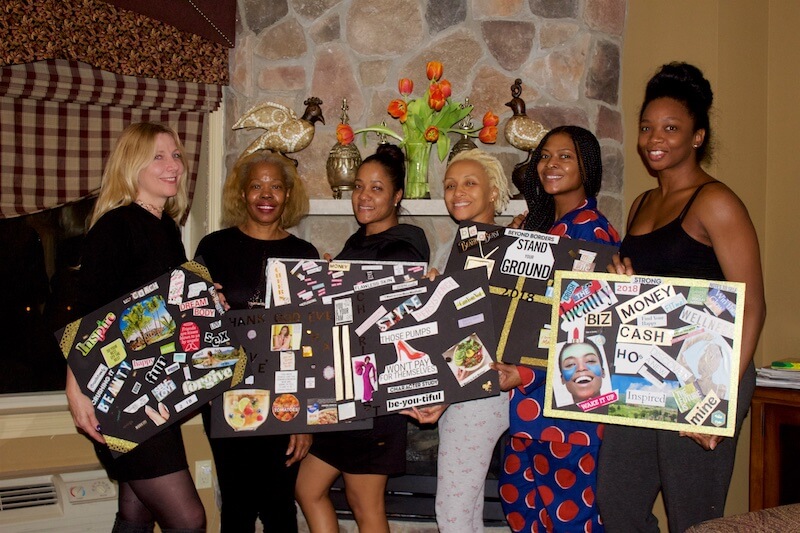 And don't worry that is already January whatever. It's never too late to chart your vision for your life. We did it and so can you!
*This post is sponsored by Olay. The opinions expressed are all my own.