I can usually tell I have a winning manicure by the number of finger photoshoots I do when wearing the polish.  Last week I tried the Nails Inc Victoria Beckham polish and I couldn't stop looking at my nails. The light creamy tinted white polish,  Bamboo White, is a seriously flattering shade that is a part of the two polish collection inspired by the svelte and pouty former Spice Girl.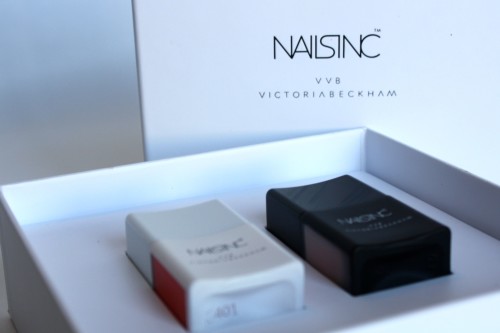 Victoria Beckham Nails Inc exclusive  formula "contains Stretch-To-Fit technology and bamboo extract, infused with silica." Both polishes, Bamboo White and Judo Red, are package in a sleek , frosted  bottle  and sold in a limited edition Victoria Beckham Nails Inc gift box.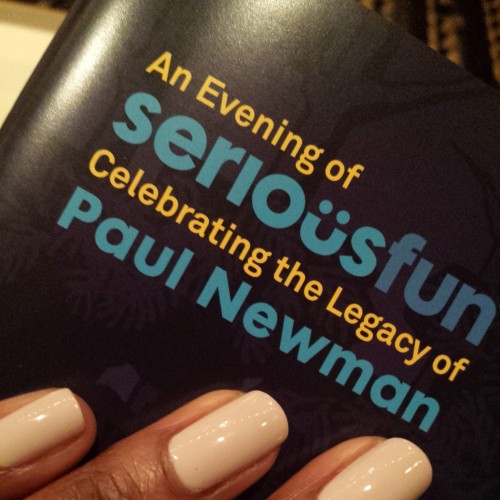 I was at an evening of Serious Fun (A celebration of the Legacy of Paul Newman) and I couldn't help but take a picture.  I was in a hurry when I did this manicure so I skipped the base coat and I am on day 4 now with no chips!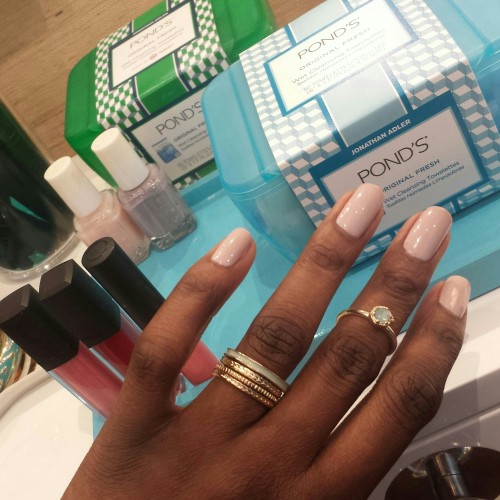 My next photo opportunity came when I was at a event to launch the Ponds and Jonathan Adler collaboration.   In order to achieve this look, I used three very light coats of Bamboo White then applied  Milani Color Statement Quick Dry Topcoat.
The Victoria Beckham Nails Inc polishes retail for $25 and are available here.
TTBTip – if you want your polish to last longer, apply 2-3 light coats and allow each layer to dry completely before applying the other.  If your polish starts to dull after a few days, wash your hands and dry nails thoroughly then apply a fresh layer of  topcoat.