Dr. Hauschka's Limited Edition Spring makeup collection combines pale nude shades with darker shades to help create looks from sultry and dramatic to natural and effortless.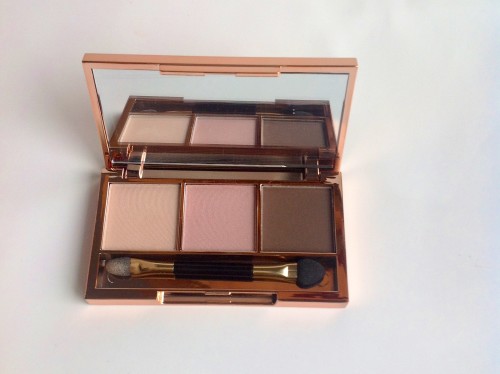 Dear Eyes Eyeshadow Trio
The shadows are formulated with silk and talc powder to allow smooth application and contains plant extracts, anthyllis and black tea to nurture and support the delicate skin around the eyes. I almost always use a brown/nude palette with hints of bronze or gold, so, this palette with hints of pink gives me a nice change of pace. The brown and rose/pink shades are flat and the beige shade has a bit of shimmer, perfect for highlighting the brow and inner eye. If you buy one basic brown/nude palette this spring, this is a good option because it will work on all skin tones and fits nicely into any makeup bag. $39.95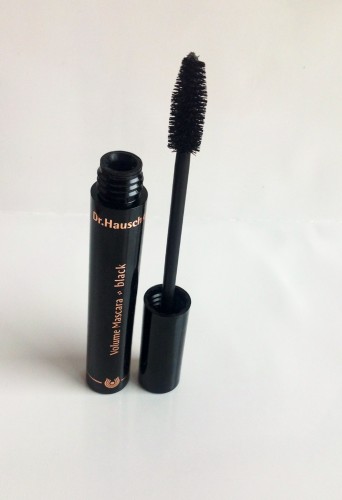 Black Volume Mascara
The mascara goes on a bit more wet than I would like but it does a good job of lengthening and filling out my very sparse lashes.  For best results, I wait about 30 seconds between coats and apply two to three coats. All Dr. Hauschka makeup products contain ingredients to nourish and improve the area to which they are applied. This mascara is made with beeswax, candelilla and rose waxes and contains neem leaf to strengthen lashes. $29.95 
Black Eyeliner with Smudger 
There is black eyeliner then there is Dr.Hauschka black eyeliner that is formulated with quince, black tea, jojoba, carnauba waxes and combined mineral pigments. I love nothing more than a quick black rimmed eye and with this I feel more comfortable knowing that my liner is formulated with some wholesome ingredients that will improve the area around my eyes.  This eyeliner is not jet black, it is more of a soft black. $17.95 
Brushes
The Eyeshadow Blender Brush ($27.95) and Eye Definer Brush ($22.95) are carefully crafted  from natural hair and can be used for easy,  precise and effortless eyeshadow application.
Beginning March 2013, all products will be available at drhauschka.com