OK beauty girls, pay close attention to what I'm about to tell you: metallic makeup is having a moment right now. From the release of Kylie Jenner's glistening (and limited edition) Birthday Collection, complete with copper and rose gold "KyShadows," to the glitter and gold of McGrath Labs' Lust 004 lip kit, it's easier than ever to shine bright like a diamond.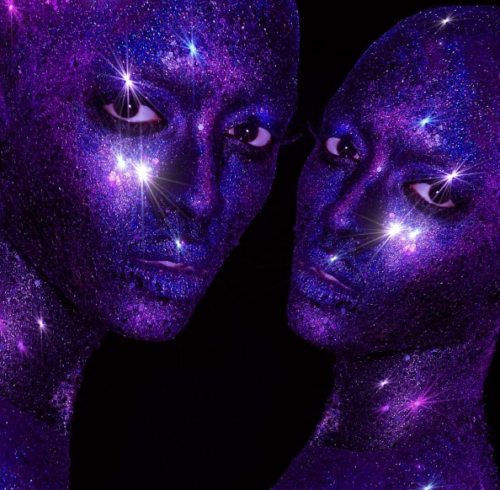 Borne from the golden days of summer no doubt, the metallic beauty trend is here to stay. (At least for a little while.) While we're super excited to try this trend out, it's important to note that what makes this look pop is its subtlety…unless you're an artist, or it's halloween.
Going overboard on gold tones and glitter could make you look like shinier than a disco ball – no one wants that. Try pairing metallic eye makeup with a glistening manicure, or a metallic lip with a simple eye look – the possibilities are endless, and all are equally ravishing.
Read on as we breakdown the best ways to rock metallic beauty without doing the absolute most.
On the eyes: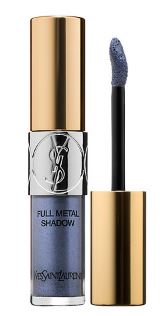 A metallic eye is a cool and easy way to amp up your makeup look. Throw on an eyeliner with flecks of gold, silver, or bronze, like Liquid Crystal Liner by NYX (Ulta.com, $4.49).  You can also try a shimmery metallic shadow that will catch the light just right. Yves Saint Laurent's Full Metal Shadow (Sephora.com, $30) is the perfect liquid shadow for a quick backseat beauty beat for the girl on-the-go. It's available in 10 shades so you can try metallic finishes in hues that transcend typical silver and gold.
On the lips: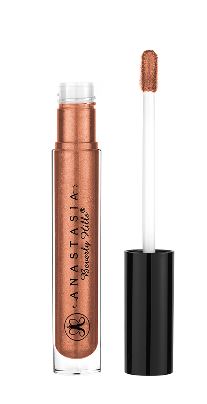 We're really into "Lights Out" by ColourPop (Colourpop.com, $6) for a gold tone, and Anastasia Beverly Hills Lip Gloss in "Bronzed" (AnastasiaBeverlyHills.com, $16) for more of a rose gold shine.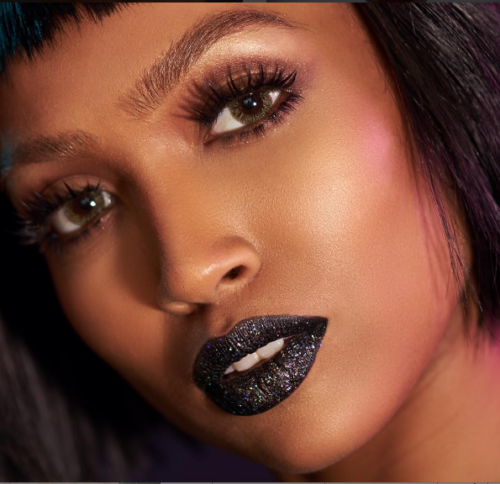 Danessa Myricks' new "Metals" line (Danessamyricksbeauty.com, $15 ea) is also giving us life. Apply this loose glitter after use of a lipstick color of your choice and Myricks' Bionic Gel Activator to keep product in place. Major impact with minimal effort. 
On the nails:
We're completely into the metallic nail trend, as seen on our EIC, Felicia. If you're more of a minimalist, a little glam on your nails might be the easiest way to join in on the metallic beauty trend. Go for a simple accent nail, and maybe you might be inclined to dive head first into a full blown mani.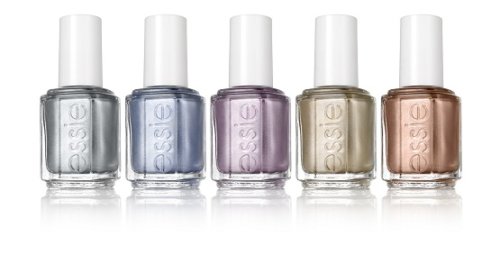 Essie's Mirror Metallics line (Essie.com, $8.50 each) offers plenty of options for nails that pack plenty of glam.
On the body: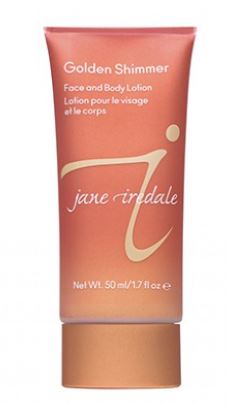 To bring that summer glow into fall, or simply get the full body glow up, metallic body shimmer/lotion can be super clutch. Quick application of a lotion with gold flecks, like Jane Iredale's Golden Shimmer Face and Body Lotion (JaneIredale.com, $32) offers the perfect natural glow, with just enough sparkle.
Are you into Metallic Makeup? Share Your Faves in the Comments.