If you wear makeup during the summer months, you are likely wearing a face primer, a lid primer and a lash primer.  This is all so that makeup can stay put during sweltering, face melting heat and humidity. Pair that with a generous application of sweatproof SPF and you have quite a bit to remove at the end of the day. What if I told you that Neutrogena Ultra Light Cleansing Oil will remove 99% of of dirt, oil, and makeup with little to no effort?
Neutrogena Ultra Light Cleansing Oil is lightweight cleanser with a blend of natural oils that act like a magnet to extract oil and impurities from deep within the pores. This unique water-soluble formula rinses completely clean so it won't clog pores or leave a greasy residue.
When using Neutrogena Ultra-Light Cleansing Oil, you have to follow instructions and massage in dry skin. Massaging into dry skin allows you to loosen all impurities before adding water to emulsify and rinse clean. If you massage this cleansing oil (or any other) into damp skin or using damp hands, you will not get the desired result.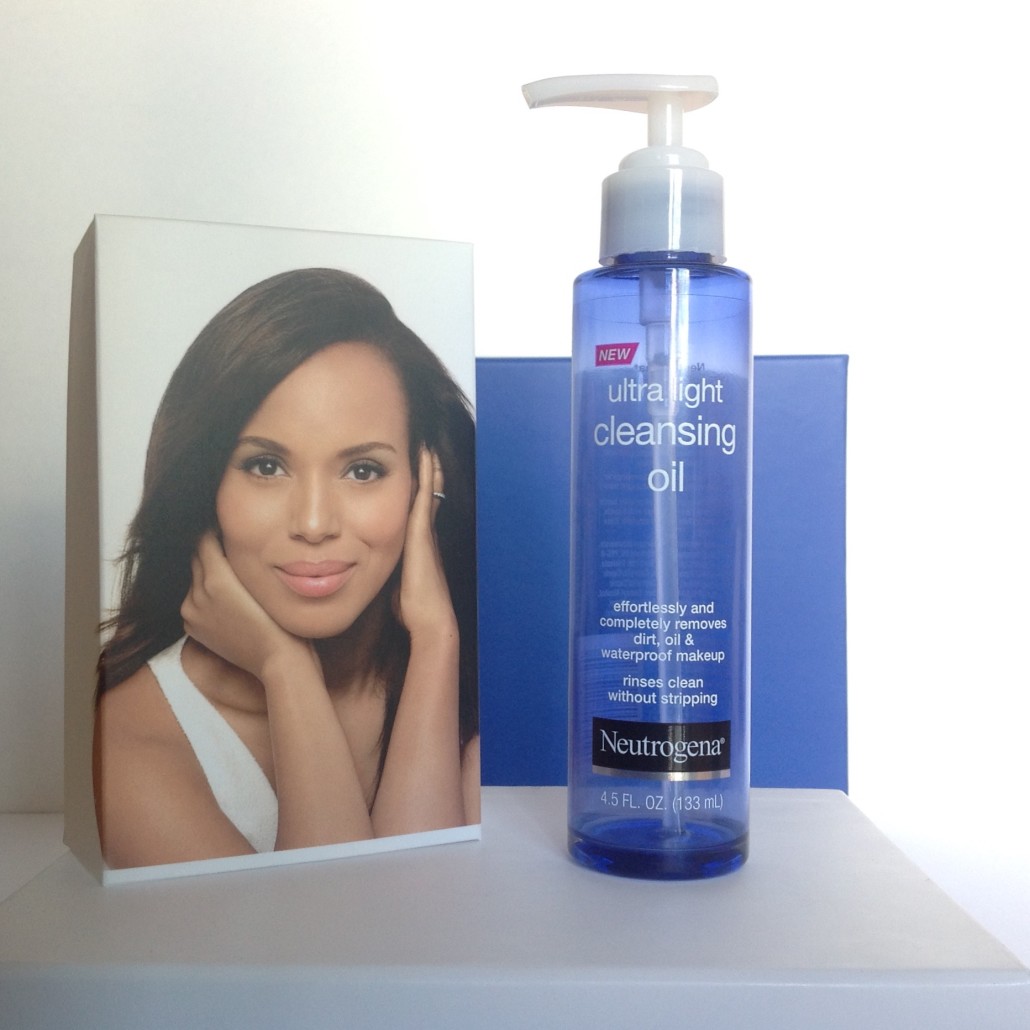 I am no stranger to cleansing oils, however, Neutrogena Ultra-Light Cleansing Oil  is the first drugstore cleansing oil that I've tried and it gave me an excellent clean.  It rivals my two department store favorites (found here and here) and in a face-off (because of the price) it would definitely win. After cleansing with Neutrogena Ultra-Light Cleansing Oil, I follow with toner, serum and moisturizer of choice.
If I can get rid of layers of summer makeup, primer and sunscreen with Neutrogena Ultra-Light Cleansing Oil, I am confident it will clean anything on my face.  The cleansing oil has a suggested retail price of $8.99 and can be found at your local drugstore or big box store such as Walmart or Target.