Spring cannot come fast enough for me, but not for the reasons you might think. I like the cold but I hate wearing gloves and covering up my manicure, especially when polishes like those from Mischo Beauty Luxury Nail Lacquer Collections are waiting to be shown off.
Mischo Beauty Luxury Nail Lacquers are formulated without formaldehyde, DBP, toluene, formaldehyde resin, and camphor, in short, they're 5 FREE.  If you are truly into nail polishes, chances are you've heard about 3 FREE polishes. Founder of Mischo Beauty, Kitiya Mischo King, took it a bit further with her line of luxury nail lacquers. This February,  Kitiya Launched her second set of polishes, The Icons Collection.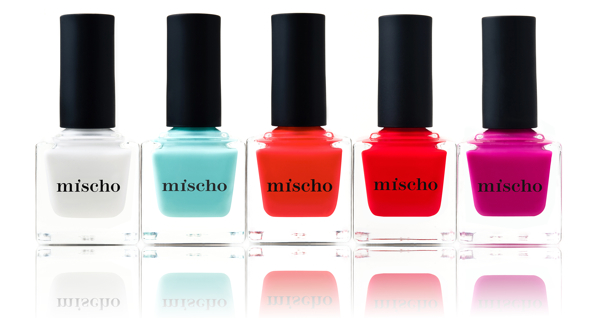 The Icons Collection includes (Left to Right) Coco, Jackie, Billie, Diana and Marilyn and "honor the tenacious and vibrant lifestyles of each style icon for which they were named." All are available here.
Launched last fall, Mischo's debut collection is The Fashion Week Collection:

(Left to Right: The Tents, Backstage Beauty, Front Row , vibrant, Invite Only, Lincoln Center, Empire State of Mind, NYFW)
The polishes wear very well and my mind rests a bit easier knowing that toxins aren't entering my body by way of my perfectly manicured nails. Mischo got the idea for a 5 FREE polish after she got pregnant with her son and couldn't find a toxin free polish to use.
Below is a manicure I did using Backstage Beauty from the Fashion Week Collection as a base. I then added a bit of white polish and used a pin to swirl it around to create a marble effect.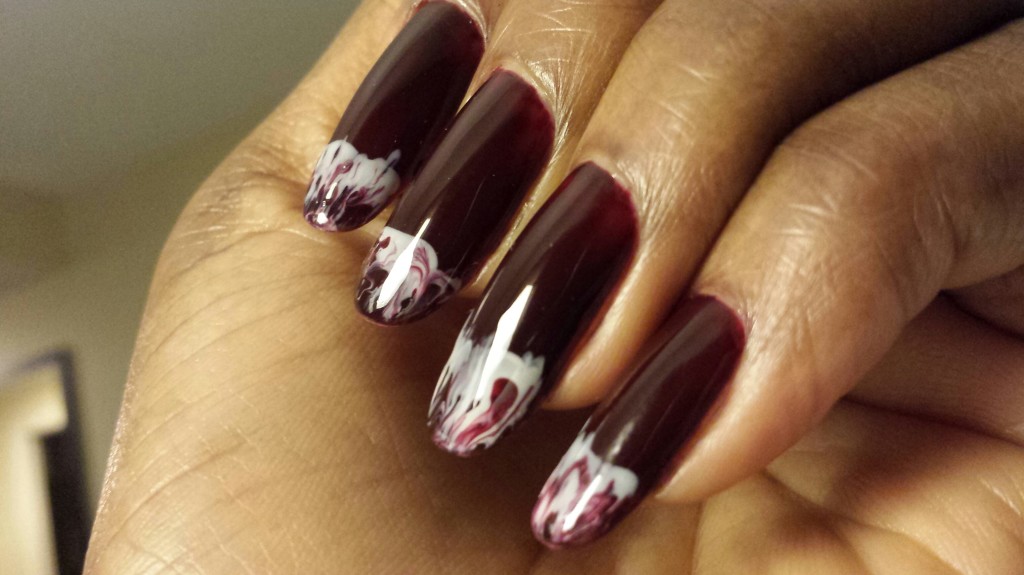 If you are looking for a fantastic, new and on-trend nail polish line to try, I say Mischo Beauty.  If you are looking for a fantastic, new, on-trend, luxury, non-toxic nail polish line that's safe for everyone, including expectant moms, the answer is still Mischo Beauty.
All Mischo Beauty Luxury Nail Lacquers, including top and base coats, retail for $18 and are available here.
—