Jewelry and accessories are relatively easy gifts to buy but with so much available, you might be stumped.  This gift guide gives you several options.
Are Diamonds really a girl's best friend? If you think they are, the gorgeous Forever Brilliant Moissanite gems created by Charles and Colvard will have you questioning your allegiance.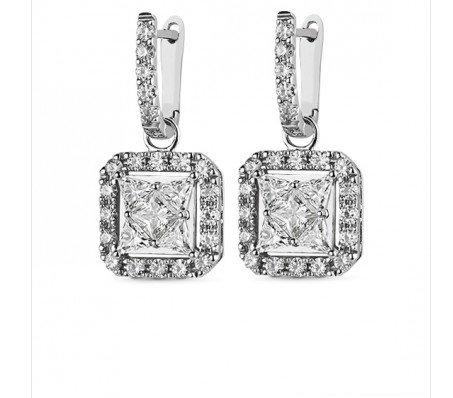 Forever Brilliant gems are more brilliant than diamonds, more durable than sapphires, emeralds and rubies and will last for generations. There are dozens of rings, earrings and necklaces in contemporary styles and cuts. I think the Star Princess Moissanite Halo Earrings shown above would be perfect for a mother-in-law, especially one you're trying to impress (while staying on a budget.) Regular Price: $1,199.00, Special Price: $499.00.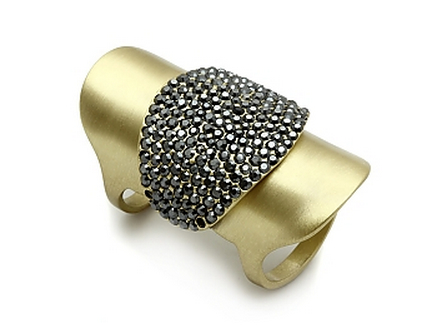 Shop  GLITTERRINGS  for the fashionista in your life or pick up a few baubles for yourself (Like I did) with fashionable pieces starting as low as $30, even your wallet will be happy. The Banger Bling above is one of my favorite pieces from the Heavy Metal collection, retail $58.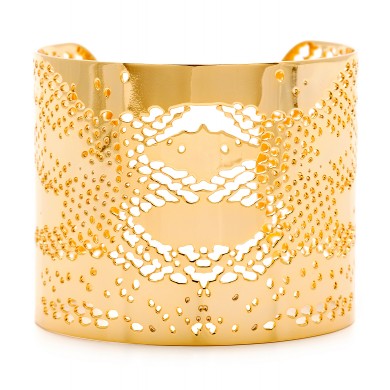 Gorjana Griffin has a sea of contemporary jewelry items.  You can stack gold plated and silver rings and bracelets, layer delicate necklaces or make a statement in any of their eye catching pieces. You can also shop their monogram collection and get your friends and family jewelry with one, or all their initials. Prices are reasonable with pieces starting as low as $35. Python Cuff shown above, $145.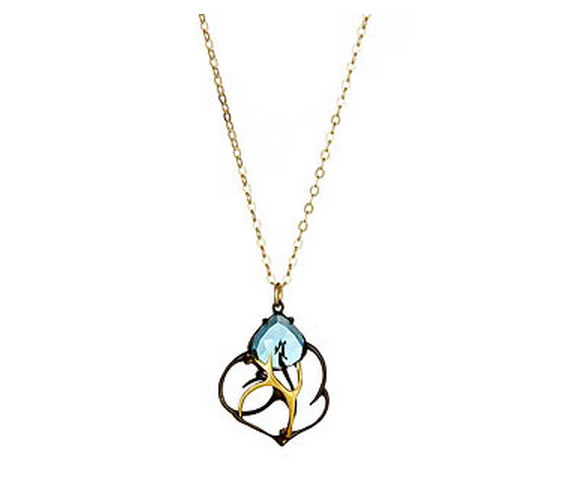 I love Max and Chloé.  They have an impressive array of fashion and fine jewelry at great prices. Who wouldn't love the  Caged Blue Topaz Necklace shown above? I have an answer for you, maybe one person, Scrooge!  But seriously, if the necklace above is not to your taste or that of the person for whom you are buying a gift, there are countless other options available here.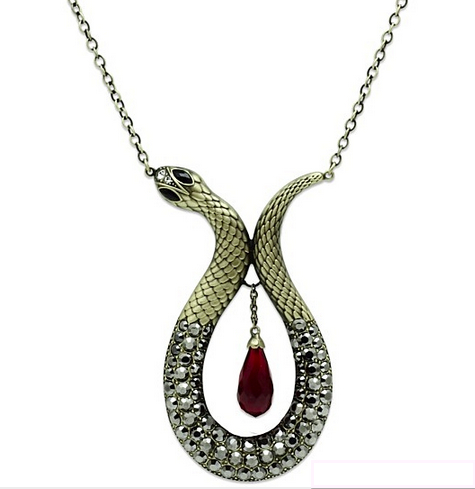 Have that one friend that might be a little too into The Real Housewives of Wherever?  Gift her a gift like this snake pendant and necklace from Jill Zarin Collection and she will probably think you read her mind! $78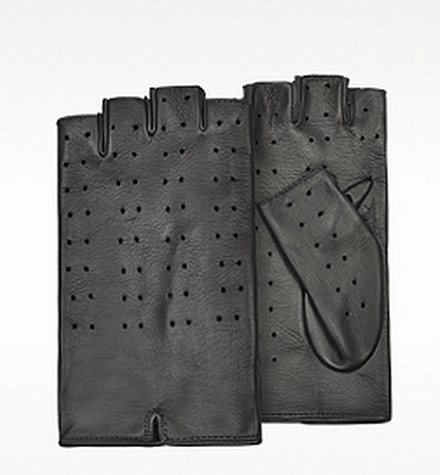 Since I (and countless others) need our fingers for touch screen devices, these fingerless gloves are perfect. There is also a certain edginess that comes with perforated leather gloves, don't you think? These gloves would be  great for your edgy friend who might already have biker boots and a bangin' leather jacket. $98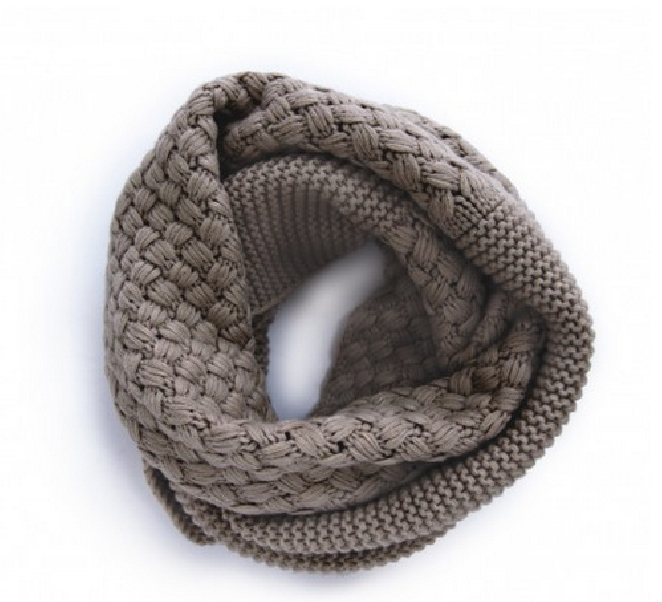 How does one get through winter without an infinity scarf?  I'm yet to try.  Everyone I know busts out their infinity scarves as soon as the temperature drops below 7o degrees.  I think a scarf like the one shown above can be worn by both men and women. This would make the perfect gift for just about anyone and would serve the recipient from winter right into spring and guarantee you a warm place in their heart. $34.95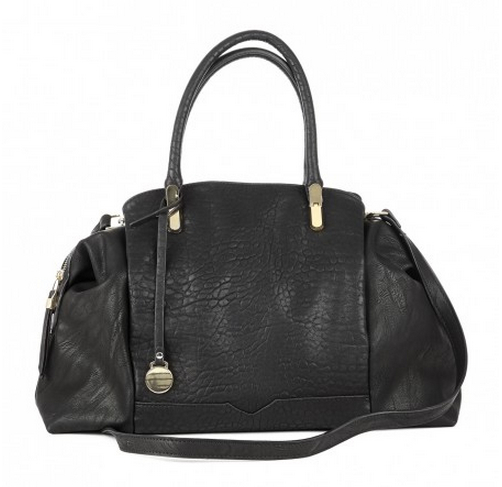 The Shay satchel from Sole Society is stylish, on trend and no animals died to make it.  This is a perfect gift for any of your vegan friends. $69.95
Grey Metal Gem Stone Box Clutch Bag
The box clutch has been hot for several seasons (and I don't think they ever really go out of style.)  Give the bejewelled number shown above to your favorite fashionista who loves to accessorize or your friend whose cocktail ensemble could use a little jazzing up. $70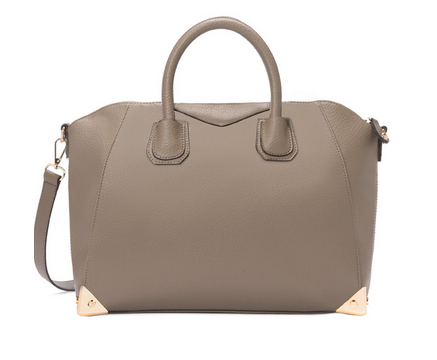 For some people staying on-trend is as essential as breathing.  If you have a friend who falls into this camp, give the gift of JustFab subscription. Click here to find out how it works. Pictured above is one of my favorite JustFab bags so far,  the Tastemaker Satchel in Grey, it is vegan leather but looks like real beveled leather. Available now for only $39.99.
Do you see anything here that piques your interest?  What would you add to the list?
—