Although it may be difficult to tell due to the constant shift of temperatures from "Indian summer" to absolutely freezing, the start of the holiday season means one thing for certain – it's time to break out the tights! While I'll always savor the feeling of freedom experienced by walking down avenues and side streets bare legged, the holiday season provides great opportunities for texture and layering, especially on your legs. Read on to find out some of our top styles of tights and stockings that will add a little extra pizzazz to your outfits: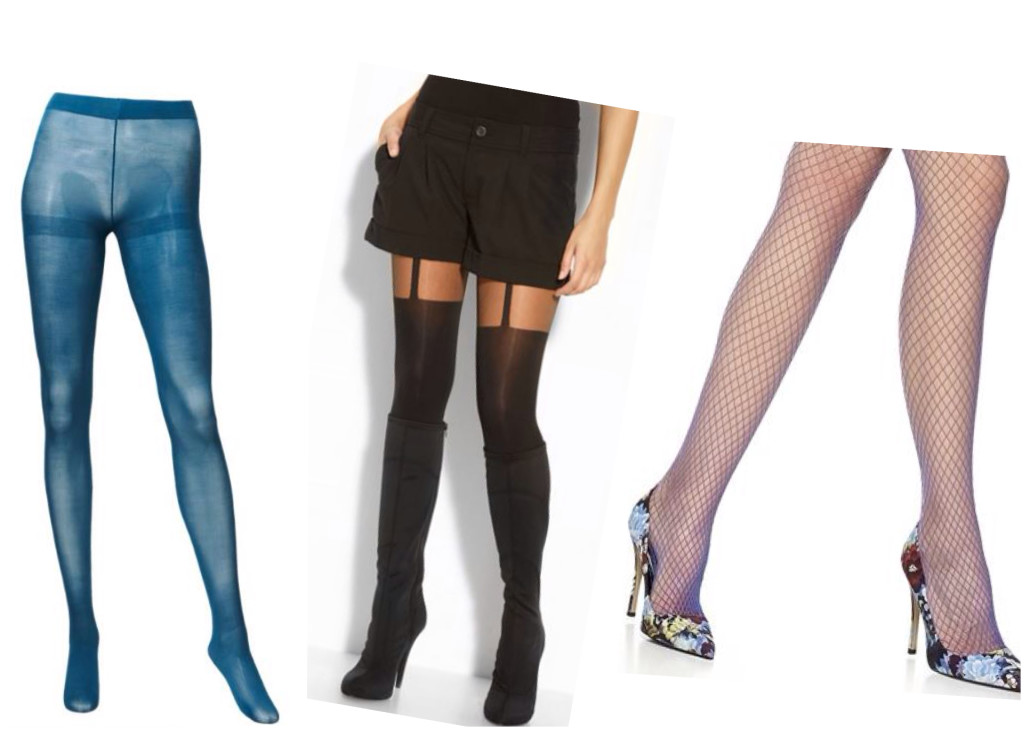 Suspender
Comprised of the clean lines and retro vibes, the suspender tights are sexy and functional. Pair them with a mini skirt or flirty dress for just the right amount of 'naughty.'
Pretty Polly "Suspended" Tights, $25, (Nordstrom.com)
Fishnet
With the easy sophistication of a classic sheer fishnet stocking, it's virtually impossible for your outfit to be a flop. If you wear your fishnets on chilly days, opt for a long coat.
Hue "Super" Fishnet Tights, $11.25, (Hue.com)
Pop of Color
Who wants to always where the same black or nude tights? Once in a while, it feels good to go bold. Reach for a pair of solid, color stockings to give the dark themes of fall some pop.
Uniqlo Women's Tights (Blue), $6.45, (Uniqlo.com)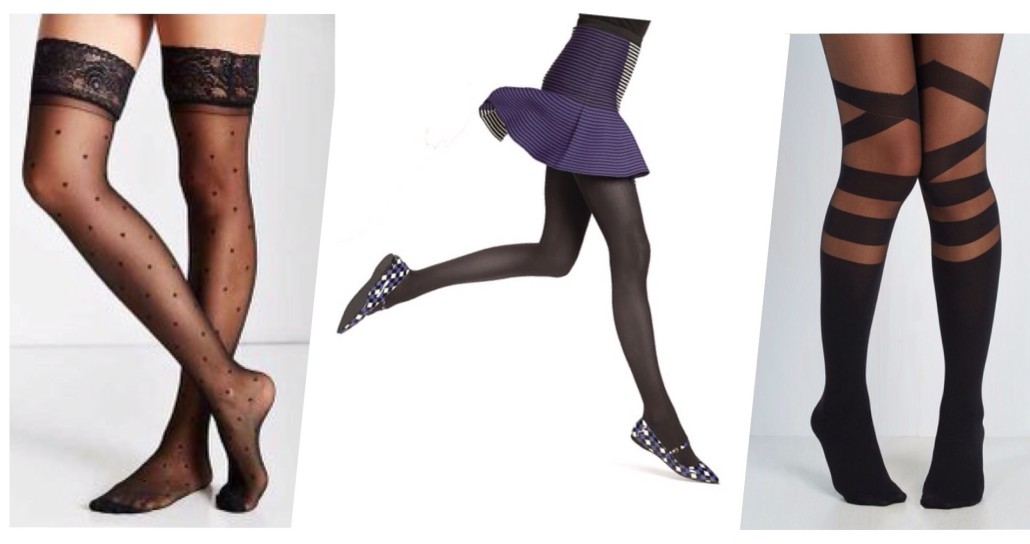 Thigh Highs
Thigh highs offer a quick alternative to a full tight for the girl on the go. Wearing them with your favorite ankle boot or pair of heels can help your legs look more elongated and picture perfect.
Polka Dot Nylon Thigh High Stocking, $20, (UrbanOutfitters.com)
Patterned
Just like a solid color tight, a patterned stocking can turn up the volume on an overall look, especially for those days when you're outfit is a little 'meh'. 
Strappy to Be Here, $14.99, (ModCloth.com)
Opaque
We all need that super thick opaque pair of tights that hides  the sins of holiday overindulgence and keeps out the chill. These from Hue will make your legs look great and  help to control your midsection — talk about a win-win.
Hue Shaper Opaque Tights, $15 (www.hue.com)
What's your favorite style of tight to rock this season?