Regrets, I have a few. From crazy 90's fashion choices to that one secret tattoo, I have had my fair share of regrets. But the one thing I'll never regret is taking great care of my skin. Since I was a teen, I've always invested time and resources into caring for my skin. Why? Because, I've always known that you'll never look at yourself and say "Ehh, maybe I should have spent less time keeping my skin healthy." And at 42, I feel like I'm on to something….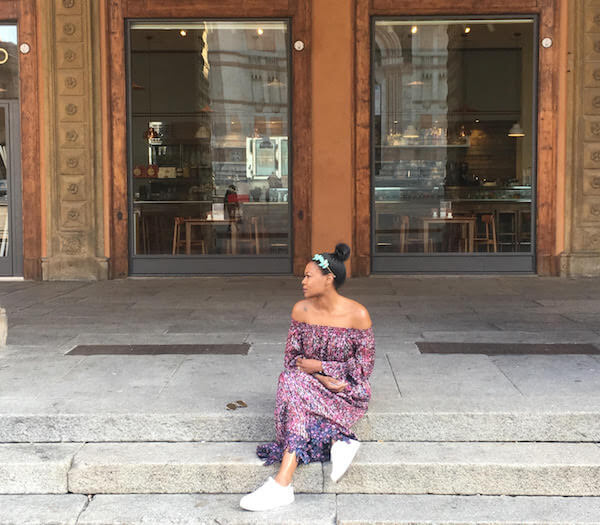 If you follow me on Snapchat and IG stories, you know that I practice what I preach.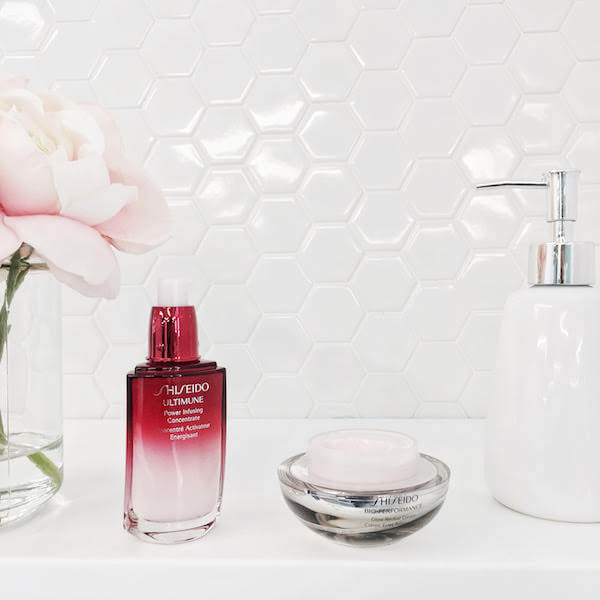 Everyday I showcase my skincare routine and share tidbits to help you achieve your best skin. My routine always involves some level of layering for maximum efficacy. I often use an eye serum and an eye cream…and the same goes for my face, serum first and then a cream to follow. My current pre-serum + cream pairing is Shiseido Ultimune Power Infusing Concentrate + Shiseido Bio Performance Glow Revival Cream.
As a mom, wife, sister-friend, and sort-of-in-the-public-eye entrepreneur, my life is constantly in overdrive. Most days I feel like a professional juggler. And while I believe in taking time out for my skincare routine, the products have to 1) be simple 2) work 3) work fast and 4) Did I say work fast? I don't have the time to creep up on results…the skin improvements need to be in the fast lane (just like my lifestyle).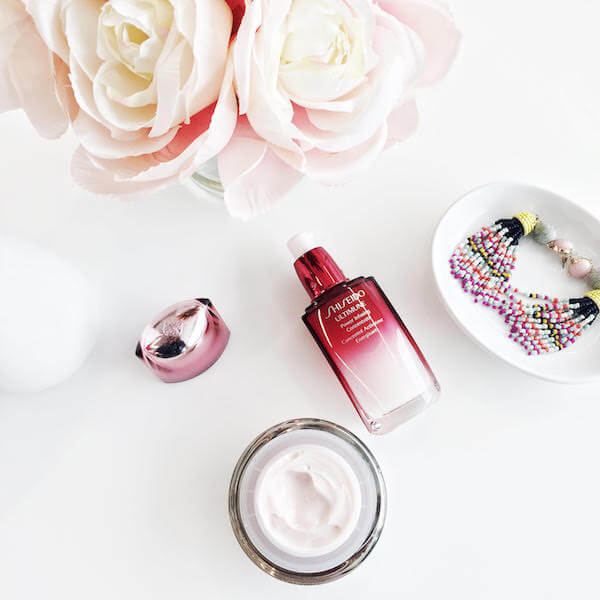 When I take care of my skin, it's like my little moment of zen (especially if my 3 year old is asleep). Touching my face, spending time with myself, and going through the ritual of it all feels so calming (even when I'm live sharing it via IG stories and Snapchat. lol).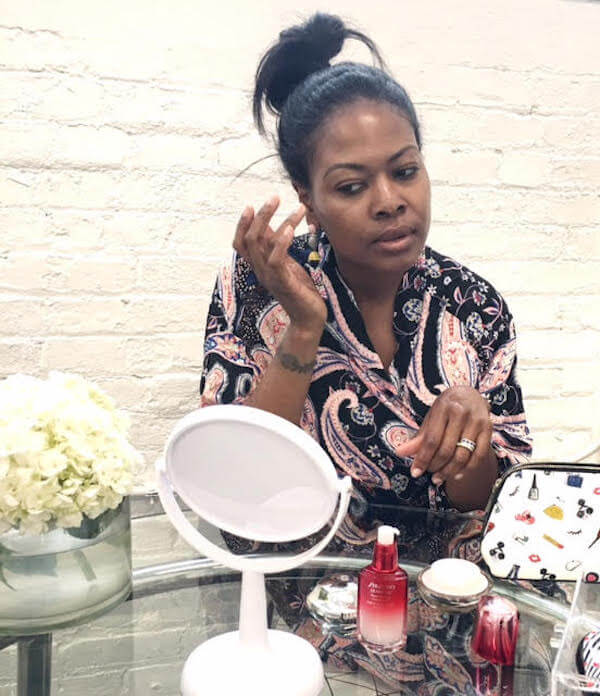 Currently I'm using Shiseido Ultimune Power Infusing Concentrate after washing and toning my skin. Once the pre-serum is applied, ahhh…my skin is immediately more radiant and bouncy (Yes, 'bouncy'. Like when you pat your skin with your fingertip and your skin feels cushiony and hydrated.) The surface feels stronger and more resilient.
Beyond what Ultimune feels like on my skin, the concentrate is infused with a powerful botanical cocktail that works beneath the surface to maintain healthy skin, fight environmental stressors and defend against the common signs of aging. In addition to loving how the pre-serum immediately improves the appearance of my skin, I appreciate that it absorbs quickly. Perfect for my lifestyle because I like to take time out for my skin….BUT momma does not have a lot of time.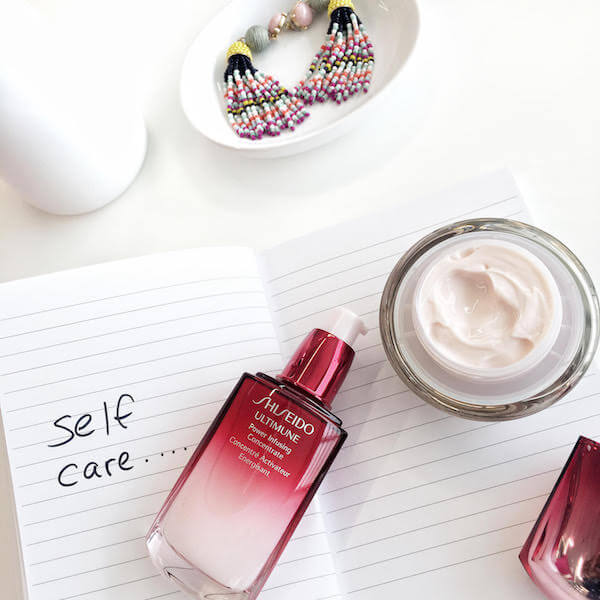 I always top my pre-serum with a cream or face oil. Always. Currently, I'm keeping it all in the family with Shiseido Bio-Performance Glow Revival Cream. You had me at "Glow". I allllwayyyssss want my skin to beam and this lush face cream delivers. Packed with glow boosting natural blends like Gingko Biloba Leaf Extract and Thyme, the cream pairs perfectly with Ultimune, helping to seal in and enhance the benefits of the pre-serum. The two work synergistically to up the glow and resist signs of damage. The duo is sort of like Frick and Frack, they go together!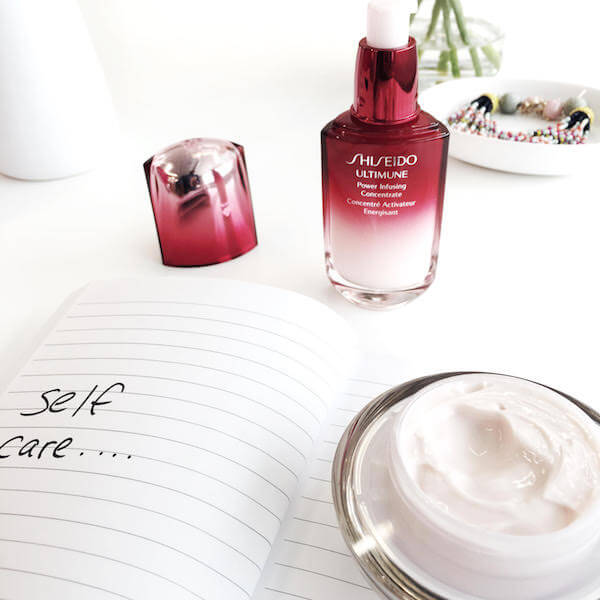 A few things keep me motivated to stick with a skincare routine. I'd be very untrue to myself if I didn't mention "vanity". Simply put, I like the way good skincare makes me look. And this is why effective products are so important. When you use products, like these, that actually work, you'll want to keep using them because you'll be in love with the results.
Believe it or not, my 3 year old, Phoebe, also keeps me motivated to take care of myself. She studies me every day and even mimics my gestures. I want her to know that self-care is a priority, no matter what. And at 3, she already knows all about moisturizing and sheet masks. LOL, only my child!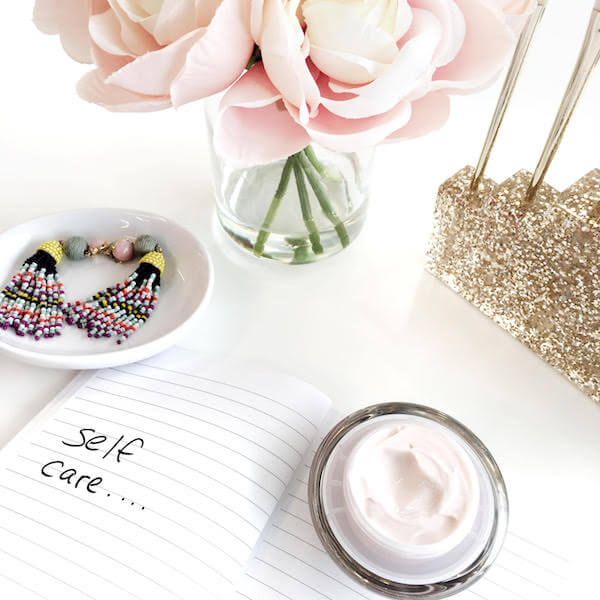 Not to get overly emotional (I'm sooo emotional these days), but I feel that now, more than ever, self-care is crucial. We live in a society where we are forced to be "on" 24/7 and the pressures of the world can feel overwhelming. I might sound silly or like a Pollyanna, but some days I just have to breathe deeply, lock myself in the bathroom, do my little skincare routine for 10 minutes and repeat "la-la-la-la-la" in my head.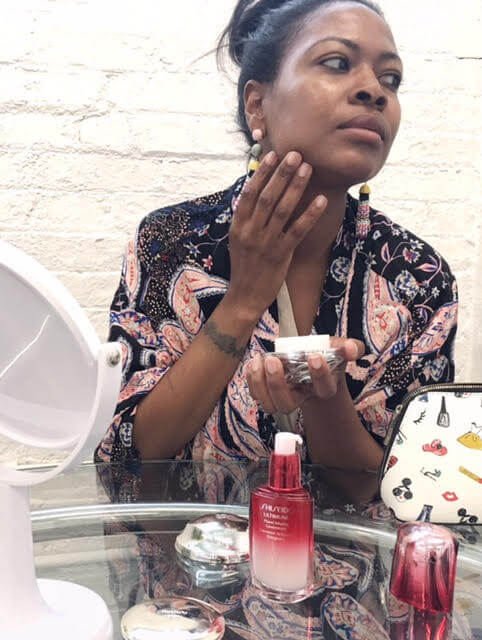 Skincare is, clearly, my sanctuary. Is it yours as well? Share! I'd love to hear from you…
*Post sponsored by Shiseido. Opinions my own.