If you're like me, you probably slather all sorts of products on your face and hair in an effort to look your best. While topical products can do a lot for us,  using supplements to enhance your beauty might be the next logical step.  
NeoCell Keratin Hair Volumizer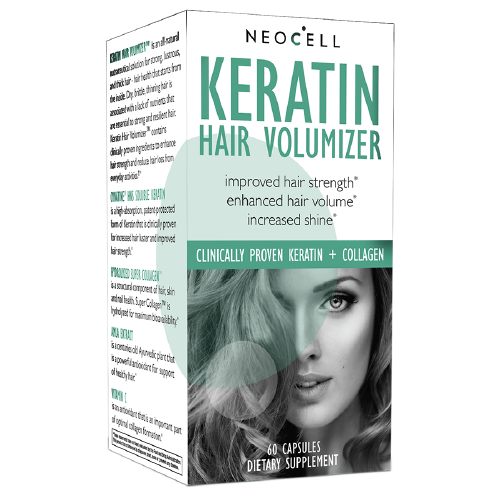 If your hair isn't as va va voom as you'd like it to be, this supplement will give you all the nutrients you need for fuller, thicker, and even shinier hair. It's packed with Cynatine HNS, a patented form of solubilized keratin, as well as Hydrolyzed Super Collagen, Amla Extract and Vitamin C, to really get to the root of the problem (sorry, couldn't resist).
$15.25 for 30 servings at Vitamin Shoppe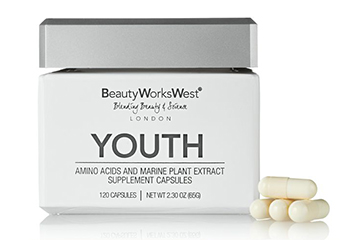 Created specifically for women over 40 by anti-aging expert, Dr. Daniel Sister, this supplement uses a powerful blend of amino acids and marine plant extract Superoxide Dismutase, to address the reduction of growth hormones as we age. In addition to the physical issues that are par for the course for those of us over 40, like brittle bones, lack of energy and decreased sex drive (!), the depletion of growth hormone causes a whole host of beauty issues, including fine lines, wrinkles and dull skin.
$112 for 30 servings at BGlowing.com
111SKIN Radiant Skin Beauty Dose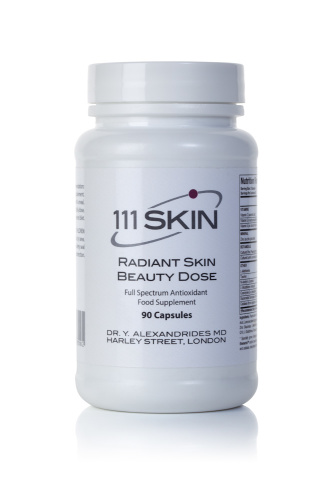 Radiant Skin Beauty Dose is based on the supplements that are given to astronauts to increase their natural levels of Gluthathione, which is the body's most powerful antioxidant. It also contains NAC, an amino acid that encourages collagen production to repair skin and improve elasticity. Space is way rougher on the body than earth is, so this is worth a try!
$160 for 30 servings at Barney's
If you're already taking handfuls of pills every day, try these super-effective powder supplements to mix things up a bit:
Arbonne Essentials Greens Balance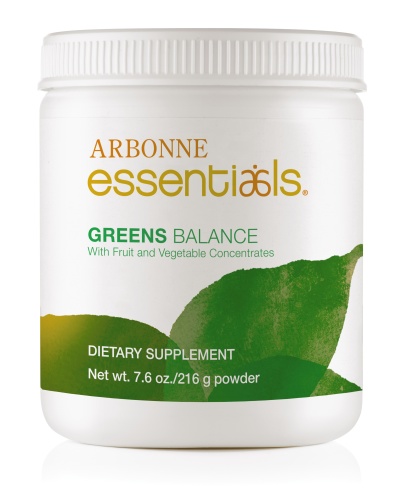 What you eat can have a big effect on your beauty. If the only colors you ingest come from wine and the occasional blue tortilla chip, try supplementing your diet with this mix of fruits and vegetable powders, which provides a nutrient-rich blend of greens, reds, blues, and yellows to your diet. This powder will deliver all the antioxidants, fiber and phytonutrients your beauty requires every day.
$50 for 30 servings at Arbonne.com
Neocell DermaMatrix Collagen Skin Complex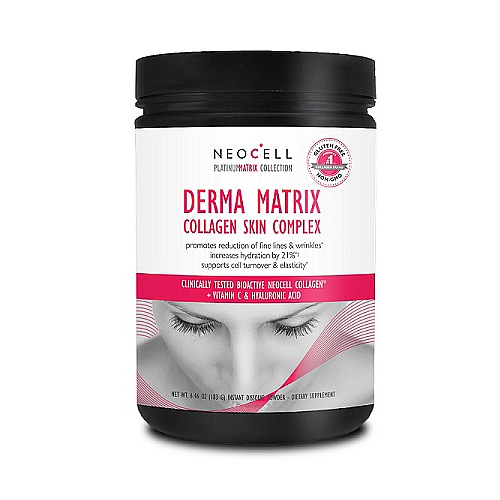 This powder takes fantastic care of your skin with nutrients essential to the skin's health. Ingredients include Clinically proven Bioactive NeoCell Collagen, which increases hydration, hyaluronic acid, which promotes cell turnover and suppleness, and high levels of antioxidants to protect the skin from environmental stressors. 
$23.99 for 30 servings at The Vitamin Shoppe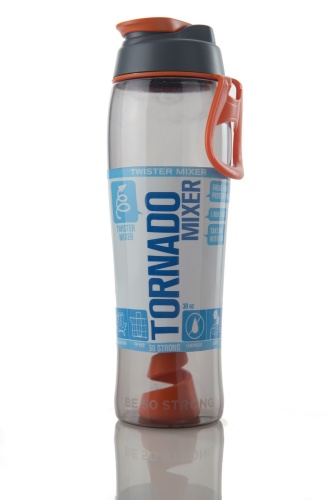 Instead of using a regular drinking glass for powdered supplements, I like to use this leak-free bottle, which has a tornado-shaped cone that allows for the powder to dissolve thoroughly. I also find large water bottles to be a good motivator for me to drink more water, which as we know, will do wonders for our skin!  Available in a variety of colors. 
$7.99 at Be50Strong.com
Do You Use Supplements to Enhance Your Beauty?