Brows have been in the spotlight for quite some time.  I blame that mostly on Instagram and the prevalence of the 'one eye' makeup pictures where brows are more often than not, filled in and groomed beyond 'perfection' and pores have been completely erased. Not everyone one has the skills or patience to get picture perfect selfie brows, so it's good when you find products that can get you the look you want in a few easy steps.  Today it's all about the Stila Stay All Day Brow Gel + Brush.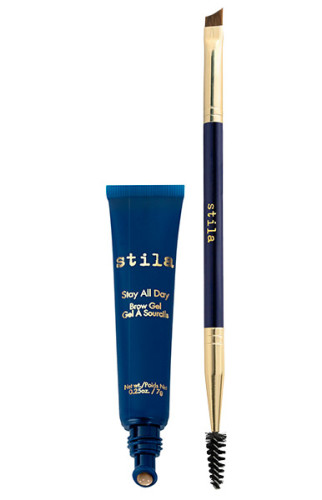 I'm going to start by saying that the claim of "All Day" in this product name is a bit of a misnomer. Had this product been called 'Brow Perfecting Gel', It would have easily gotten 4.5 out of 5 stars for packaging design, ease of use and range of color.  However, my expectation  of the "all day" wear, only allowed me to rate it 3 out 5 in terms of product claims for longevity. But, I do love the Stila Stay All Day Brow Gel for the reasons highlighted above.
The tube is designed with a angled well at the tip to hold just the right amount of brow gel to get you your desired brow look.  One problem I've had with brow gels/waxes in jars or pots is that they tend to dry out long before I get to the bottom.   The tube packaging on the Stila Stay All Day Brow Gel eliminates this problem. Included with the gel is a scalloped edge angled brush with a spoolie attachment that makes application easier than finding a pore eliminating app in the App Store.
The consistency of the gel makes application easy, and when used with the angled brush, it latches on to the tiniest brow hairs and instantly increases the brow volume and color depth.  The brow gel is available in 5 colors: blonde, caramel, medium brown, dark brown and black.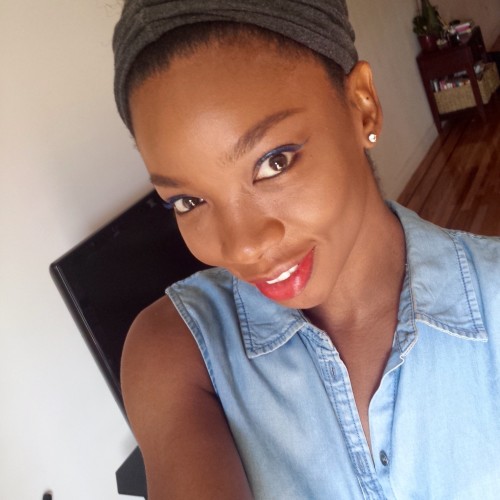 I wear the dark brown shade and it's a couple shades lighter than my hair.  It's the perfect color for me. I get about 5-6 hours of wear with the Stila Stay All Day Brow Gel during the summer and about 8 hours when it's cooler.  I can extend the wear by adding a little of this product in my brows. I love the packaging and the brush, but I'd like to see an improvement in the formula (you know, to be more 'All Day').
Bottom Line: If you are looking for a Stay All Day (i.e. 18+ hours) brow product, this is not it.  However, If you want an easy to use brow product that will latch on to tiny hairs and give you perfect selfie-ready brows in a few steps, then the Stila Stay All Day Brow Gel is an excellent option. It also helps that it's packaged in a container that won't dry out.
The Stila Stay All Day Brow Gel + Brush retail for $34 and are available here.
What's your favorite brow product?
Click here for more on brows.