Sunscreens are not only for the beach. We should wear it all day, every day, especially in summer when we spend a lot more time outdoors. Thankfully, sunscreens come in many forms, from liquids to sprays, and in almost every category, from anti-aging face cream to nail polish, giving you all the options in the world.
But what kind of SPF should you buy? Experts at skincancer.org say that an SPF of 15 blocks 93% of UVB radiation, SPF 30 blocks 97% and SPF 50 blocks 98%. The FDA monitors only for UVB rays although most SPF's on the market today are "broad spectrum", blocking both UVB and UVA. Look for the "broad spectrum" designation when you are purchasing sunscreens.
The higher SPFs can be better, not because they necessarily block so much more of the rays, but because they can compensate for application that is too thin, as well as the fading of protection from sweating or swimming. But, very high SPFs can feel thick and can look like we are wearing a white mask, especially if you have darker skin.
Types of Sunscreens:
Physical – typically zinc oxide and titanium dioxide. They offer immediate protection by blocking the rays from the sun. These sunscreens can be thicker in consistency and often require some rubbing in. They can also look ashy on darker skin.
Chemical – there are a number of ingredients used in this category. They will usually be listed under "active ingredients". Chemical sunscreens take 20-30 minutes to take effect and absorb the sun's rays, rather than blocking them. These tend to be less apparent on darker skin.
Sunscreens for Everyday Use
Skin Authority Age Defying Moisturizer SPF 18
Sunscreens
Type: chemical
This anti-aging sunscreen lotion is hydrating, calming, packed with antioxidants and feels wonderful on the skin. It absorbs quickly for use under makeup, so it's a good year 'round-er. Price: $60.50 at SkinAuthority.com
SkinMedica Total Defense + Repair SPF 34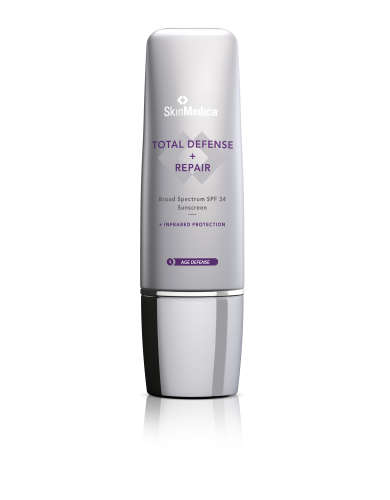 Type: physical & chemical
In just four weeks, this antioxidant lotion has been proven to reduce the appearance of lines and wrinkles and improve the look and feel of the skin.  It absorbs fairly quickly and it works nicely under makeup. $68 at Skinmedica.com
Anthony Oil Free Facial Lotion SPF 30

Type: chemical
Perfect for the normal-oily set, this ultra lightweight lotion is oil-free while also being hydrating and nourishing. It works very well under makeup. $34 at Ulta.com
VMV Hypoallergenics Armada Indoor Outdoor Skin Cover 30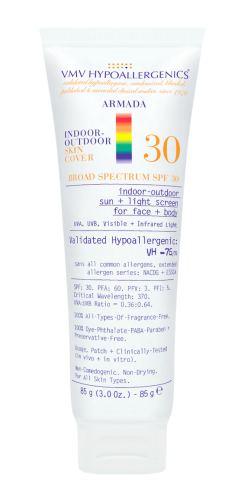 Type: physical
Slather this on any exposed areas of your body before you leave the house in the morning. It goes on a little white, but the color quickly dissipates. This is also a good one to keep in your bag in case you end up taking lunch in the park or sitting in a very sunny office. It can be used on face and body, even on very sensitive skin, and the block is physical, so it will protect you right away. Remember to apply it to the backs of your hands – they get a lot more sun than you would imagine!$50 at VMV Hypoallergenics.com
eos Lemon Drop Smooth Sphere Lip Balm SPF 15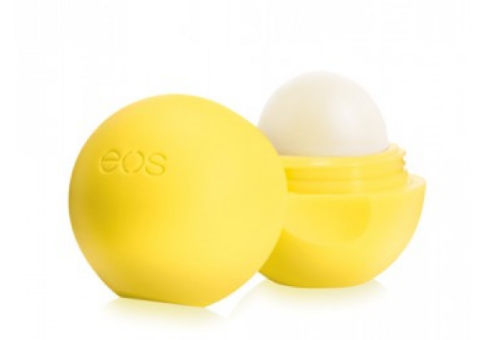 Type: chemical
This cute clear balm in the spherical container just begs to be used! You'll love the 100% natural lemony flavor and the nourishment from shea butter, vitamin e and jojoba oil. $3.49 at Ulta.com
Sunscreens for the Beach and Pool
SkinMedica Total Defense + Repair SPF 50+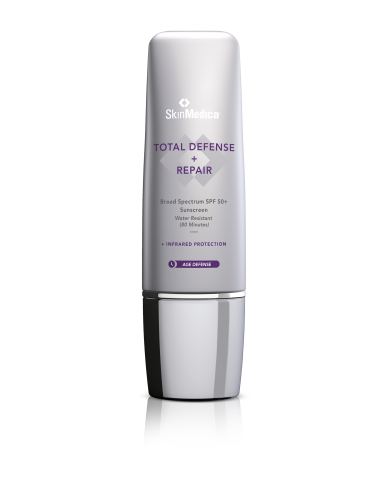 Type: physical & chemical
This is the water-resistant (up to 80 minutes) version of the SkinMedica SPF above. It's a bit thick, but it offers a high SPF of 50+ and serious anti-aging benefits for the face.  $68 at SkinMedica.com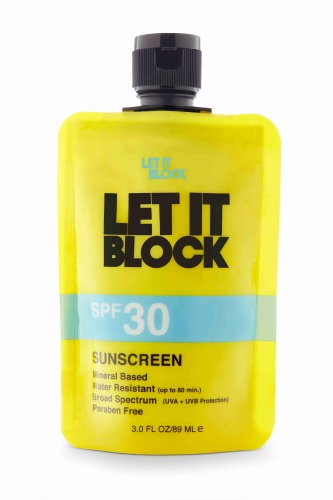 Type: physical
The whole family will love the squishy packaging and music theme – their motto is "For Those About to Block We Salute You"). They also have Goth Block, which is SPF 50 and a thicker texture.  It contains plant oils and extracts to nourish the skin and the squeeze pouch is TSA approved so it's great for trips. Water-resistant up to 80 minutes.  $14.99 at letitblock.com
COOLA Sport SPF 50 Guava Mango Sunscreen Spray

Type: chemical
Sprays are great on the go and this one from Coola will be a crowd pleaser. It smells deliciously fruity, goes on clear and feels very lightweight. It contains over 70% certified organic ingredients, including cucumber and algae, and it's water-resistant for up to 80 minutes. $24 at Sephora.com
Sebamed Lip Defense SPF 30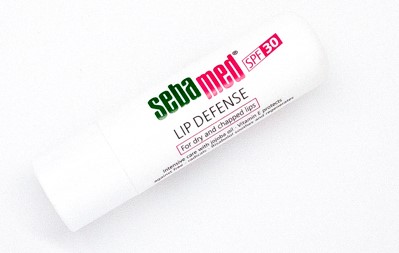 Type: chemical
This hydrating balm is a must for the beach bag. It provides an SPF of 30, keeps your lips moist and protects them from the elements. $4.99 at SebamedUSA.com
Sunscreen for Hair and Nails
StriVectin Hair UV Protective Spray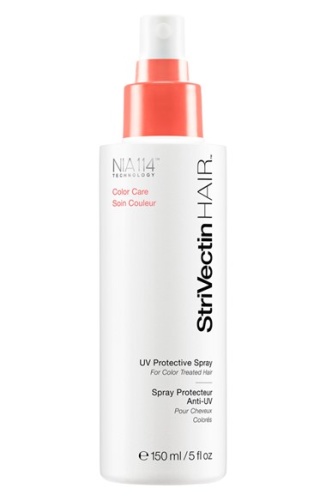 If you color your hair, consider using a UV protective product like this spray to prevent the color from oxidizing. It's also a shine-enhancing, detangling and softening spray, so why not?  $29 at Strivectin.com
ZOYA Amor Top Coat & UV Blocker

Whether you're getting your nails done at a salon or doing them at home, protect your mani/pedi colors from oxidizing with this top coat. It will help block out UV rays, while adding shine and helping to strengthen the nails and prevent chipping. $10 at Zoya.com