Your skin care quick fix is just a sheet mask away. Apply, relax and 10 minutes later — better skin emerges. Read on as I share the best sheet masks for your specific skincare needs…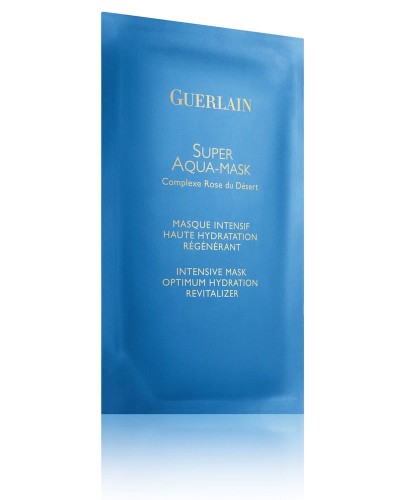 Bid a fond bye-bye to slack, tired looking skin with Guerlain Super Aqua Sheet Mask. Enriched with Guerlain's proprietary Desert Rose Flower Complex and active anti-aging ingredients, this fast acting moisture mask remedies fatigued skin in a flash. If there's a long flight in your future, this is the mask to toss in your carry on.
Click here to see the other amazing sheet masks you need right now!