The right accessories can make or break an outfit- you know this, I know this.  What you may not know is that Majestical Jewelry has on-trend fashion jewelry at affordable prices. Majestical Jewelry is made from materials comparable to designer fashion jewelry found in high end department stores.  The company is based in South Carolina and was started by a group of designers who  wanted to "create a place that women could purchase necklaces, earrings, charms, and bracelets without over-spending," and that they did.
Ever since I grew out my hair and started wearing a curly afro, my accessories lean more toward necklaces. Here are my  favorite necklaces from Majestical Jewelry to get you through Spring: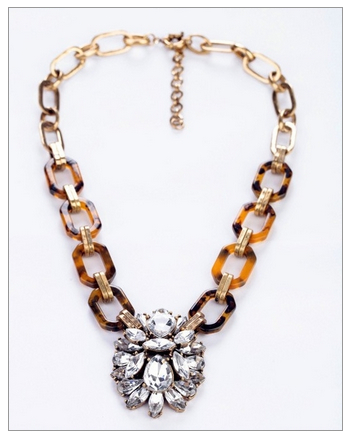 It is a unique piece that uses materials not usually seen together and works well with an all white romper such as this.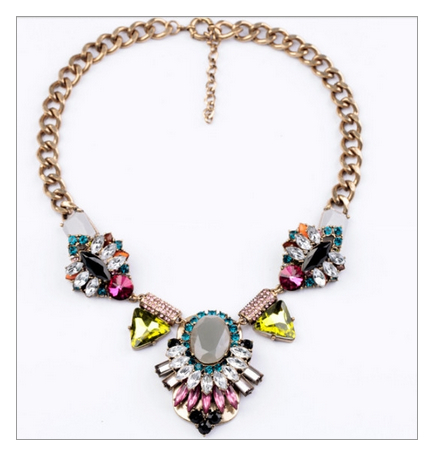 Have an outfit that sits well on your body but looks a little drab? Punch it up with this statement piece.  It has fun colors that can make even the most modest t-shirt dress  look amazing.
Wearing a feminine slip dress? Why not add some sass with the Metal Bar Layered Love Necklace and the Chevron Bar Beauty Necklace? At the Majestical prices, you would pay under $30 for both!
Majestical Jewelry has dozens of other options available for all different taste and styles. Check them out and so what you find.
—