It leaves a sticky residue.
It looks weird under my makeup.
It's makes my skin grey.
BLA BLA BLA….
These are just a few (of the many) sunscreen myths that I looove to debunk. Why? Because I know better. I know that daily sunscreen is an important component of a proper skincare routine and that it helps it addresses the following:
Hyperpigmentation
Lines
Wrinkles
Rough texture
Uneven Tone
Yikes, skin cancer!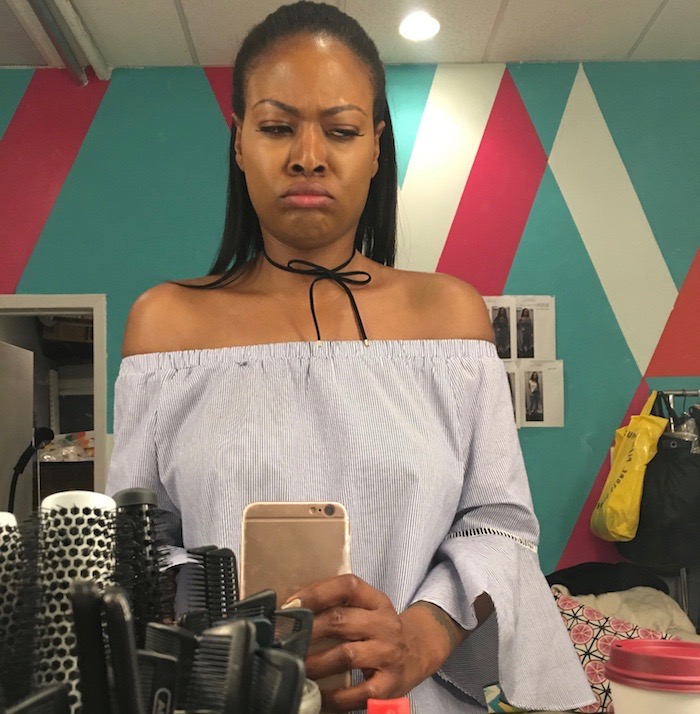 I SPF 365 Days A Year
I always say that sunscreen is my beauty non-negotiable. When rushing out the door and pressed for time, everything is skippable, but sunscreen is a must because it's crucial to skin health. But I get it — just because something is 'good for you', doesn't mean you're going to happily do it (think: working out)…particularly if the thing is unpleasant (again, think: working out). But just like finding the right workout plan to suit your lifestyle (hello Soul Cycle, and buh-bye soul crushing cross-fit), finding the right sunscreen to seamlessly mesh with your daily routine is key.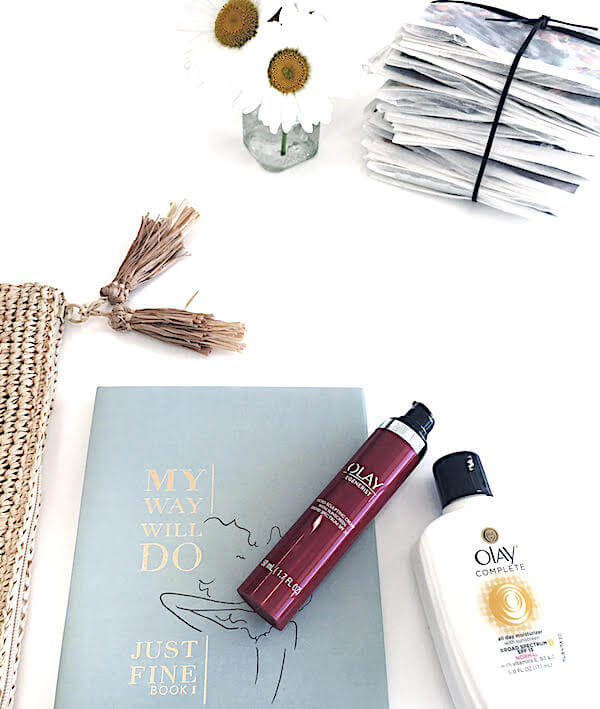 If your sunscreen isn't pleasant, you're not going to wear it…here's where Olay can help. White, purple or grey sunscreen-tinted skin is never ok. And Olay understands. The brand offers, not one, but two sun protection fluids that blend seamlessly and do not disturb the groove of your current skincare routine. Both formulations are lightweight, absorb fast and allow you to quickly get on with the business of applying your primer, foundation, concealer or whatever step that comes next in your beautification ritual.
And hold up — If you're thinking "But, my foundation (or bb cream or tinted moisturizer) already includes SPF." …stop yourself. Most foundations do not contain enough SPF to truly protect your skin. Just think about it: If you're using just a couple drops of foundation with SPF, there's no way those 2-3 drops can offer adequate protection for your entire face. Because, duh, it's just a few drops.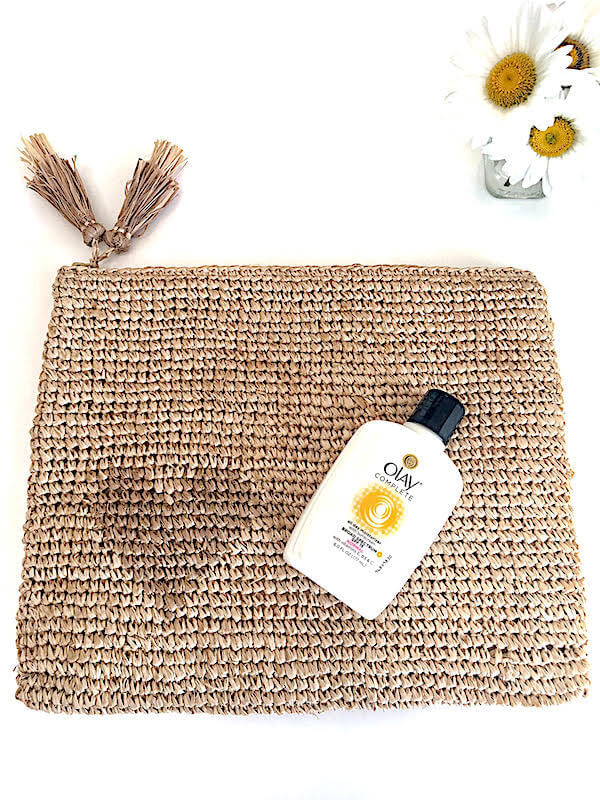 Both Olay Regenerist Micro-Sculpting Cream with SPF 30 and Olay Complete All Day Moisturizer with Sunscreen Broad Spectrum SPF 15, work with, and not against, your skincare and makeup routine.
As you all know, I'm now 42 (Actually, 42.5. Mental Note: Start planning my party soon)… And people always remark that I am an exceptional ager. Meaning: my skin appears many years younger than what's on my birth certificate. And almost always, people attribute my exceptional aging to my ethnic background ("black don't crack"). That really annoys me for two reasons:
It isn't true – Black skin ages differently…sometimes slower, but it does indeed show signs of aging).
That statement totally disregards all the hard work and discipline I've put in my skin.
I've been committed to daily SPF since I was like 20 years old…and I feel it is that practice that has made the biggest difference in the condition of my skin. Not every black woman my age has skin as healthy as mine. I can confidently say this because I've run a beauty blog for 10+ years and I talk skin with women on a daily basis. Lots of women my age, who are black, are asking how they can improve the premature aging they're experiencing.
So back to sunscreen. It's key.
In a recent Olay study, it was concluded that women who almost always wear sunscreen are 78% more likely to be exceptional agers (the study defines "exceptional ager" as someone who looks up to 10 years younger). I co-sign this finding 1,000,000,000,000 percent.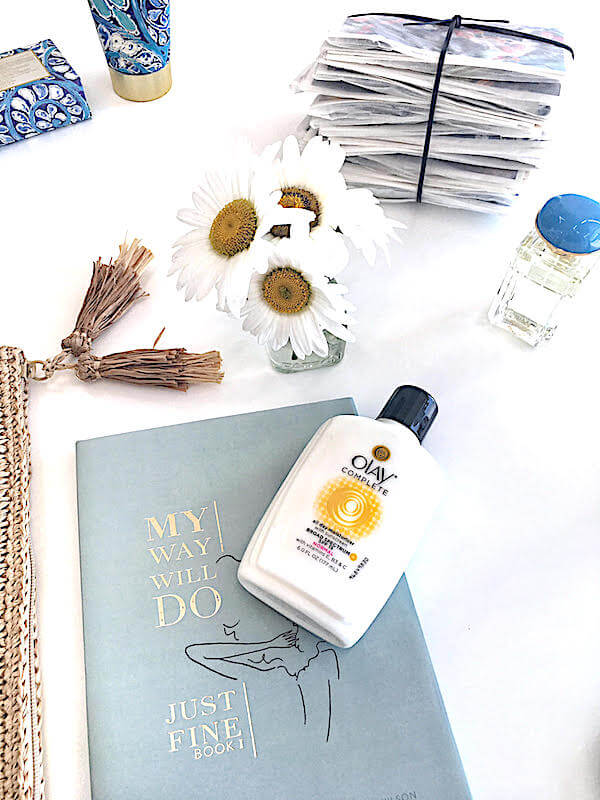 Bottom line: If you're already incorporating broad spectrum sunscreen into your daily skincare routine, you're well on your way to having exceptional skin.
If you're not currently incorporating broad spectrum sunscreen into your daily skincare routine, you're playing yourself. Stop it! Give Olay a try. Have I ever led you astray?
Are you wondering which Olay product is best for you? Well, the good news is this — they both blend flawlessly under makeup, provide immediate hydration and protect against harmful UV rays.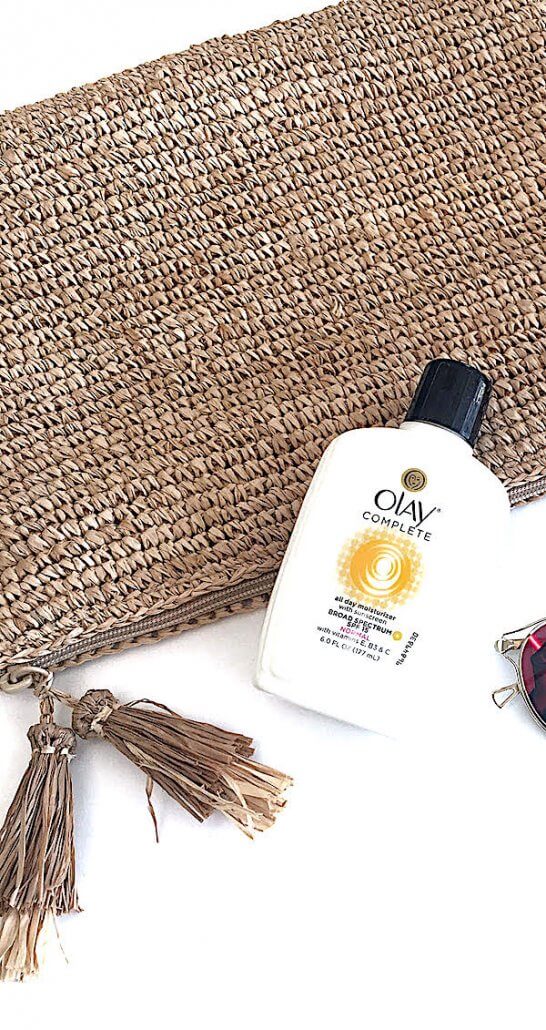 Which Sunscreen is Right for You?
Olay Complete All Day Moisturizer with Sunscreen Broad Spectrum SPF 15 is a good all-in-one because it combines the benefits of an antioxidant rich moisturizing serum with the protection of a broad spectrum SPF. It's also oil-free, if that's important for your overall skincare situation. Olay Regenerist Micro-Sculpting Cream with SPF 30 scores high marks in my book because it offers the same anti aging benefits as Olay Regenerist Micro-Sculpting Cream, but with the added helping of SPF 30. I'm very loyal to Olay Regenerist Micro-Sculpting Cream so the SPF version is a no brainer for me. In a nut shell, Olay Complete hydrates and protects your skin from the sun which keeps it healthier over time. Olay Regenerist incorporates very specific anti aging ingredients. So, these ingredients, plus SPF work very hard to correct AND protect the skin.
Honestly, there's no wrong answer.
*This post is sponsored by Olay. Opinions are 100% my own.