Sure, you smile all the time, but have you taken a close look at that smile lately? Are your teeth sparkly white or not so much?  You're probably (I hope) brushing morning and night, but there's more to at-home teeth cleaning than just that. Given that it's National Smile Month, it's the perfect time to get real about your at-home teeth care regimen and your overall oral health.
So, how often should we be brushing?  According to the American Dental Association, we should be brushing at least twice per day to remove the film that naturally develops. Dr. Maged Malecki, DMD, owner of Boston Dental in MA, urges that in addition to brushing twice per day, we floss once per day, gently hugging the teeth and going a bit below the gum line with the floss. He also recommends we visit the dentist at least twice a year for professional cleaning.
Now, let's get to the fun part. What should we be using to clean our teeth? I've been brushing, flossing and swishing like a madwoman to prep for this story, and here are my favorites.
The Toothbrush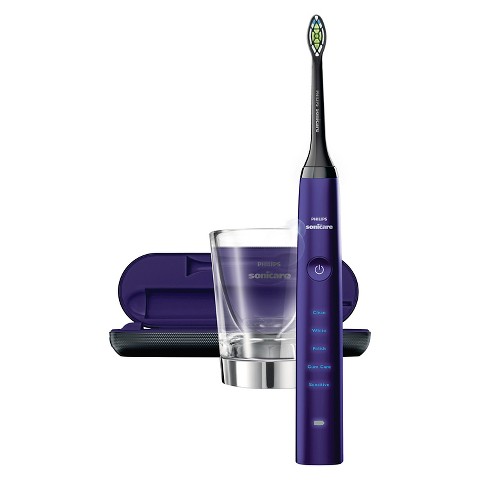 The Philips Sonicare DiamondClean Amethyst Edition uses sonic technology to make teeth cleaning incredibly easy and effective – so effective, in fact, that it whitens teeth after one week and improves gum health after two weeks! I love the automatic timer, the fab purple color and the stylish accessories, like the resting/charging glass and the carrying/charging case. (See a complete review here) $189.99 at Drugstore.com 
Floss
The Thieves Dental Floss is made with two layers of essential oils, providing a yummy minty, spicy flavor and double the breath-freshening power of regular floss. The floss is also fray-resistant and glides smoothly between teeth so flossing is a pleasure. $4.28 at YoungLiving.com
Rinse
I've always used rinses after brushing and flossing, so I was intrigued by the Supersmile Whitening Pre-Rinse. I gave it a go, rinsing for 30 seconds and then brushing, and, no joke, my teeth looked whiter that day. This alcohol- and sugar-free rinse uses sodium bicarbonate and hydrogen peroxide to tackle teeth stains, while also helping to prevent plaque and freshen breath. I was concerned about sensitivity, but I'm experiencing none and I've been using it for a month. I'm a convert!
$16 at Supersmile.com
Toothpaste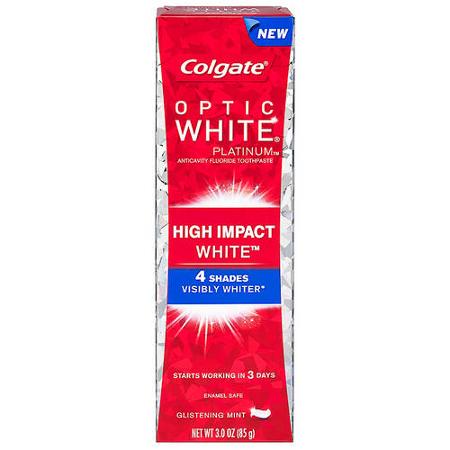 Another amazing find was the Colgate Optic White High Impact White Toothpaste.  My teeth feel incredibly clean after I brush and looked whiter after a few days of use. The claim is that it whitens 4 shades in up to six weeks. That's pretty darn white!  $3.56 at Walmart
For the Kids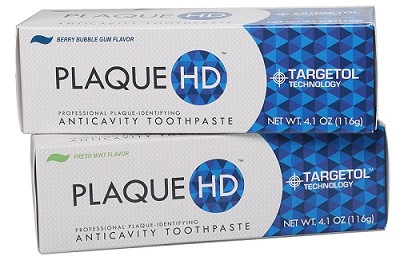 If your kids hate taking care of their teeth, I have two suggestions. Make it colorful and make it fun. By colorful, I mean giving them a visual of what poor dental care looks like. Plaque HD toothpaste, which is available in Mint and Bubblegum flavors, shows the areas they may have missed after brushing with a greenish blue tint.  The "ew" factor will be high here and they'll love going back in for another try!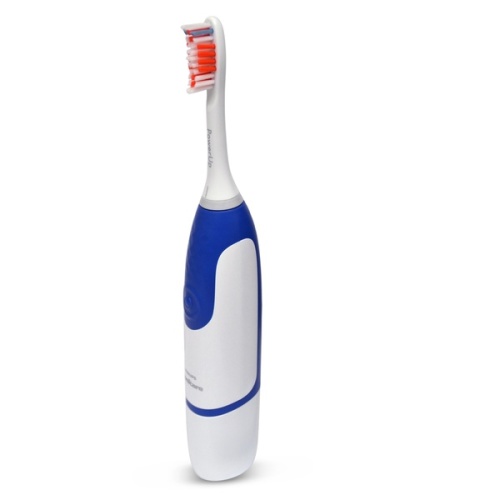 Regular old toothbrushes are boring so give them an electric toothbrush! The affordable Philips Sonicare Hx3631 Powerup Battery Toothbrush will make brushing a lot more fun and it's great for travel so they don't have to switch when they're away from home. My daughter, Sadie, has been much more open to brushing since she started using one.  Available in orange and blue and uses 2 AA batteries (included), which last for months. $9.99 and up at Overstock.com
Tongue Cleaning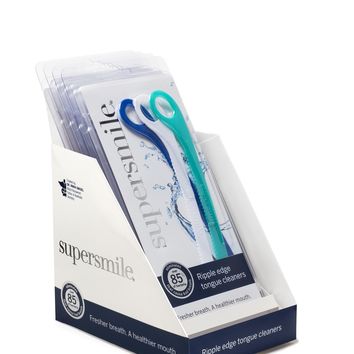 You probably know that bacteria on your tongue can cause bad breath, and like me, you've probably always brushed your tongue with your toothbrush. I have to say that the new Supersmile Ripple Edge Tongue Cleaners do a much better job. They can banish 85% of bad breath-causing bacteria with a simple swipe and leave you with a cleaner feeling mouth. Another tool to add to the repertoire! $9 for three at Supersmile.com 
Whitening Kit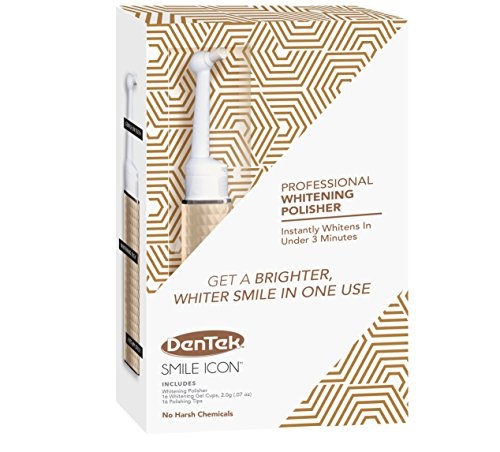 Don't you love how clean your teeth feel after the dentist polishes them?  The DenTek Professional Whitening Polisher can be used as often as once a week and gives you that same squeaky clean, post-dentist feeling; in fact, it is clinically proven to whiten your teeth on the first try. The polisher comes with 16 disposable heads and individually portioned tooth polishes. The tooth polishes are peroxide-free, so it's great even for super sensitive teeth. $44.99 at Amazon.com
Keeping it Fresh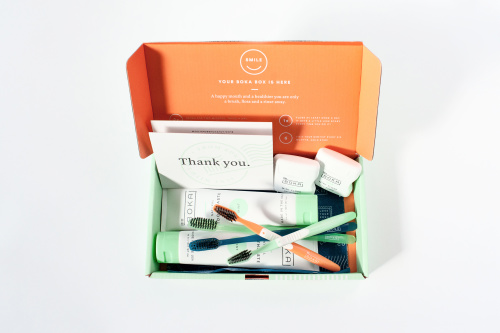 If you're a tooth brushing slacker who rarely replaces your toothbrush, try Boka, which is a subscription-based service that sends you what you need like clockwork. They have dental supplies for manual or electric brushes and kits for kids, and their products not only look good, they are good – my favorites are the toothbrushes, which contain activated charcoal to prevent odor-causing bacteria, and their deceptively strong thin floss.  Starter kits $16 and up at Boka.com