I loathe the idea of spending an hour on a treadmill but I love being active — from rock wall climbing to cycling to cross training. What I like more than all that is a fitness challenge. I love pushing myself and my body and trying moves that will engage my muscles in new and fun and painful ways.  So, when St. Ives invited me to be a part of their Mudderella team, I could not respond YES! fast enough.    Not only is Mudderella a fitness challenge, as you might have guessed from the name, it gives participants a legitimate reason to play in mud, something I haven't done since my age was in single digits.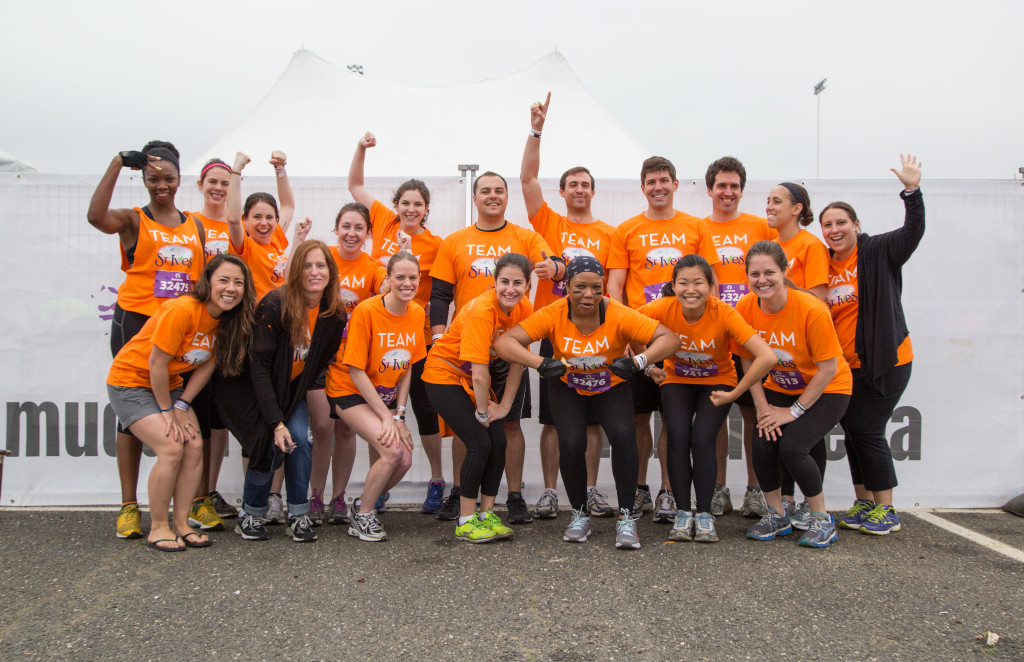 Mudderella's motto is "own your strong" and after completing the 5 mile, 14 obstacles course you will have no choice but to do just that. The entire course is filled with mud and takes you through obstacles like: Skinny jeans (crawling through a muddy tunnel), Tough Tatas (climbing a wall), Ain't No Mountain High (the St. Ives-sponsored obstacle that has mini peaks and ridiculously muddy valleys) and Glass Ceiling (crawling through mud under a net that is about a foot off the ground). Sounds fun, right?  See all obstacles here.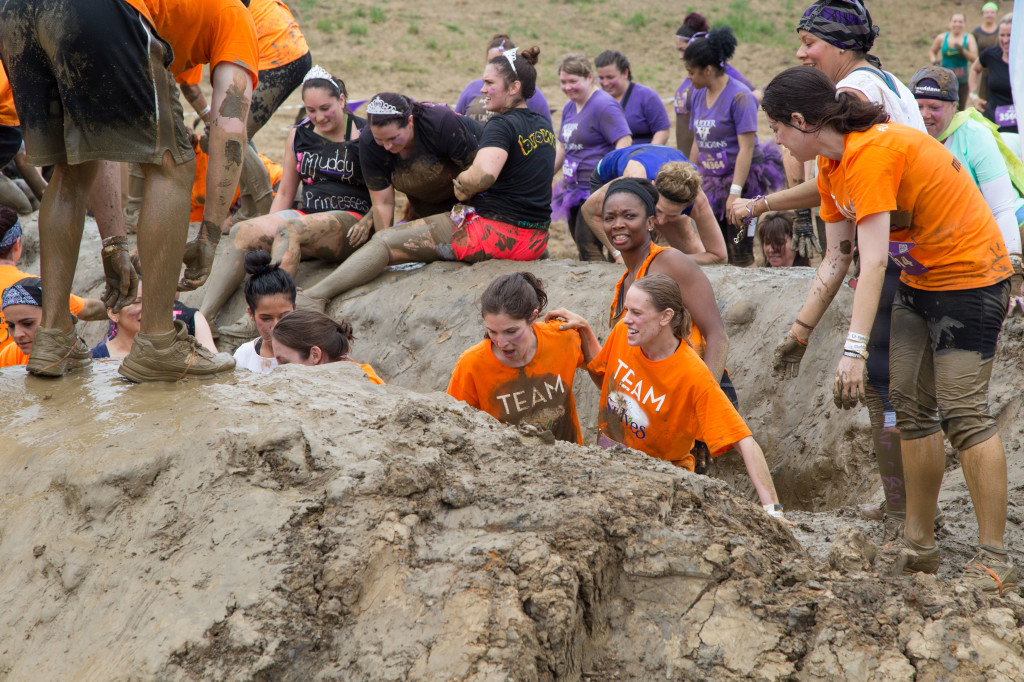 What adds to the fun of Mudderella is not only knowing that proceeds go to a good and worthy cause, but also knowing that there are women to help you and constantly cheer you on, and if you happen to fall face first in a pool of muddy water, there are several hands waiting to pick you back up.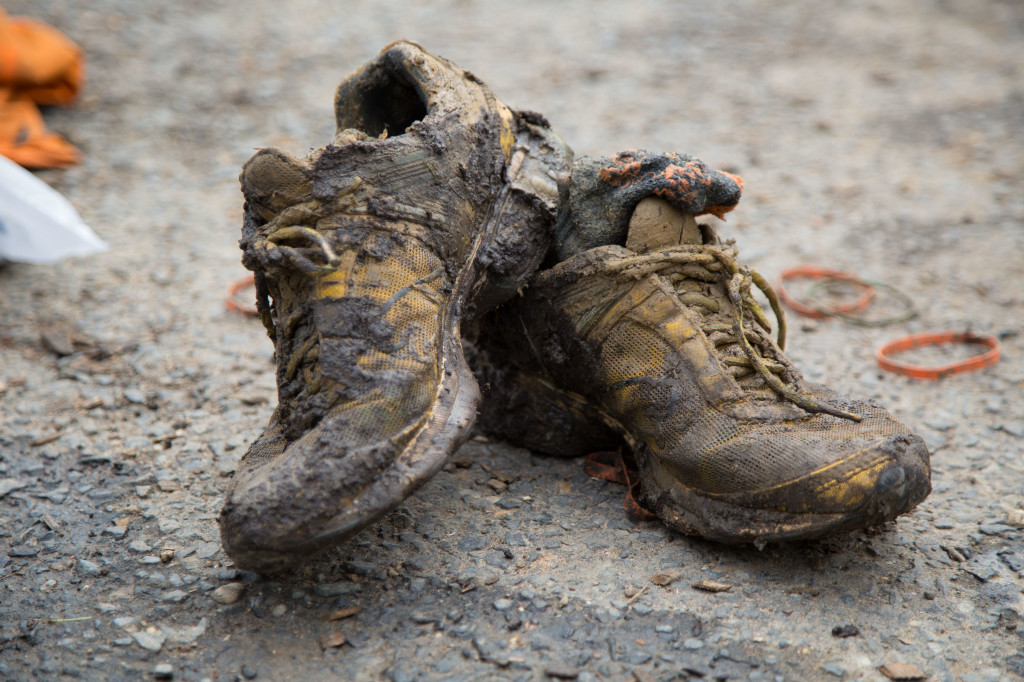 Mudderella was a lot of fun and while it did pose some challenge, it was not at all difficult. I got through all obstacles with relative ease and for the most part I managed to keep my face and hair mud free during the race.  I can't same for the rest of my body.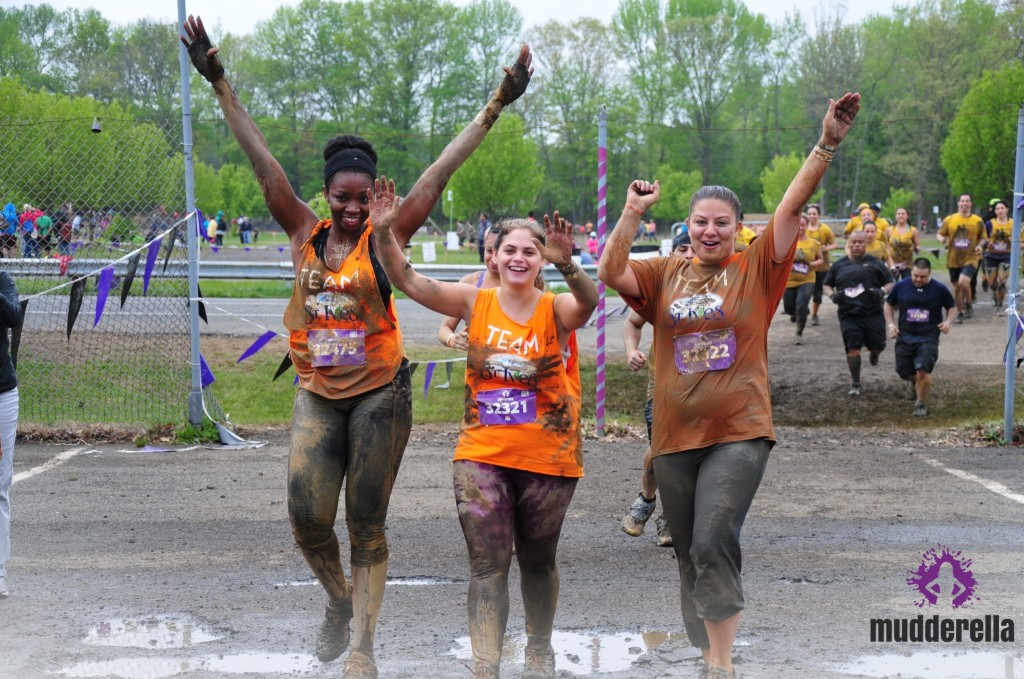 What nobody told me was that the St. Ives sponsored Rinse and Revive post-race warm (communal) showers were only two minutes long.  I was caked in mud from the waist down and had no idea how I was going to get reasonably clean in 2 minutes!  However, armed with St. Ives Fresh Skin Apricot Scrub and St. Ives Nourish & Soothe Oatmeal & Shea Butter Body Wash, I was able to scrub away most of the mud in two minutes. This made me proud and I seriously wanted to high five the person who had the brilliant idea to include the St. Ives Fresh Skin Apricot Scrub.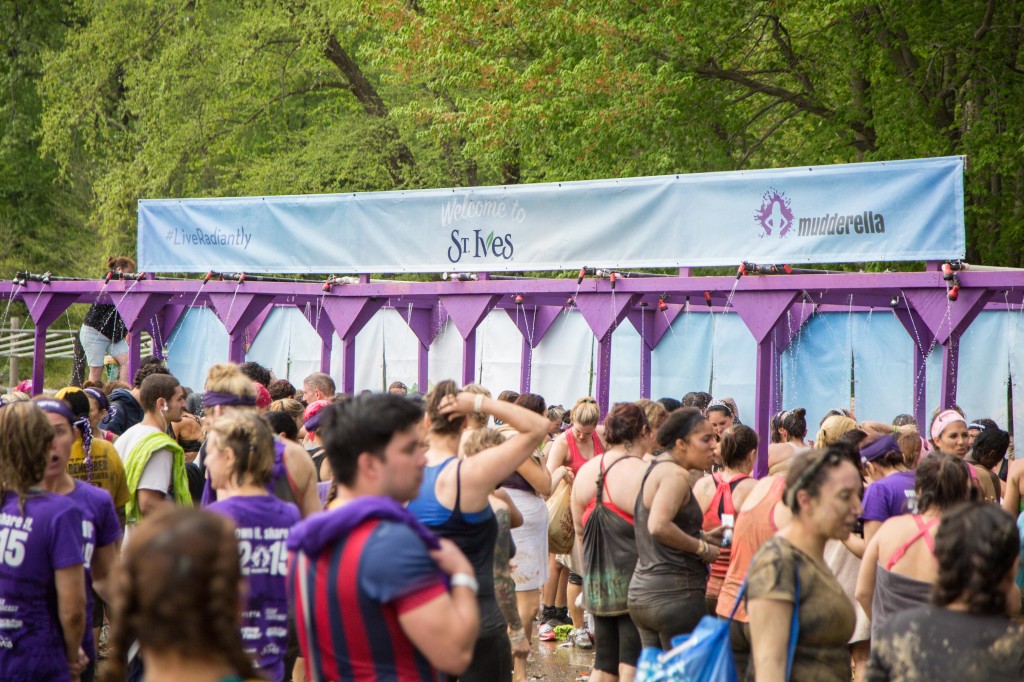 I've always used the facial scrub with 100% natural exfoliants from head to toe because it's a quick and inexpensive way to slough away dead skin and dirt revealing smoother more radiant skin.  Following the scrub, I did a quick rinse with the St. Ives Nourish & Soothe Oatmeal & Shea Butter Body Wash…it is made with 100% natural moisturizers and instantly restores skin's natural radiance. After exiting the shower and tiptoeing half naked to find a towel (sorry, no pictures) I found the St. Ives Fresh Hydration Lotion — it is lightweight but packed with all natural moisturizers.
The rigors of the Mudderella course made me thankful for the continuous spray action and easy absorption of the lotion. I didn't want to do any other work — I just wanted to get clean, fresh and radiant and go grab a burger and several large drinks.
The Mudderella course is a complete body workout and something you should do if presented with the opportunity.  Actually, it is something you should seek to do. It is judgement free obstacle course because it allows you to go at your own pace and skip anything that you think might not be ready to handle.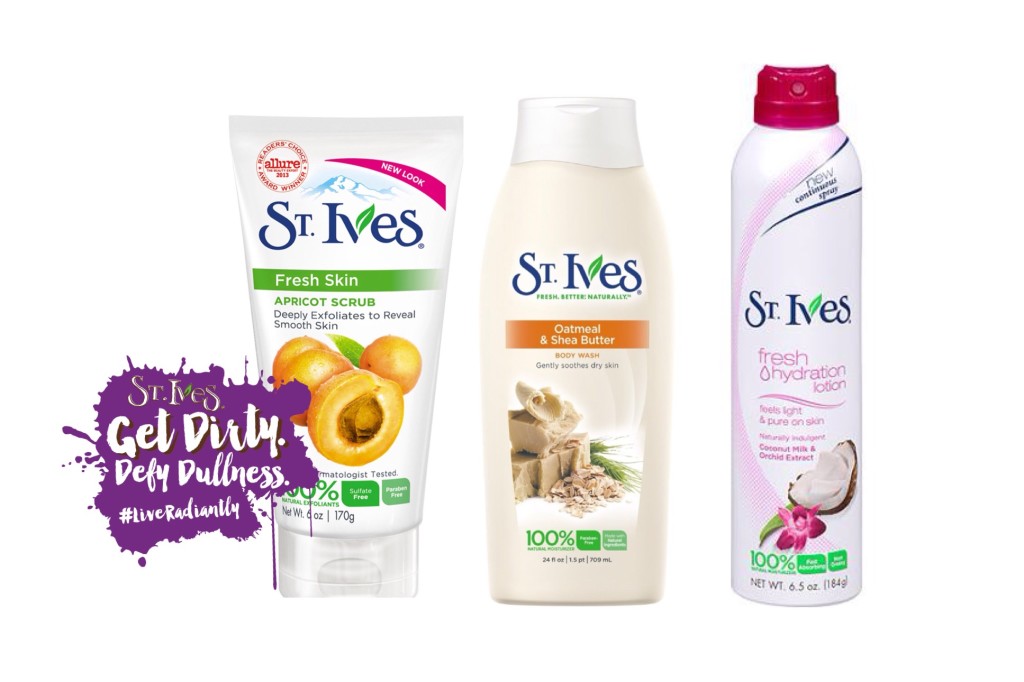 Thanks to the St. Ives for giving me an opportunity to experience this great event and arming me with the products  (Fresh Skin Apricot Scrub, Nourish & Soothe Oatmeal & Shea Butter Body Wash and Naturally Indulgent Coconut Milk & Orchid Extract Fresh Hydration Lotion) to get revived and refreshed and get back to business of 'owning my strong' — mud free.
Disclosure: This post was sponsored by with St. Ives.  Opinions and experiences are 100% my own. Obviously.