For about five years I worked, almost exclusively, in luxury….I mean, majorly luxe goods. And that sort of spoiled me, you know? A girl really likes the good stuff…(I love the way the good stuff makes me feel). And while I've invested more than my fair share in statement-making handbags and exquisite winter coats, I know that it's not always possible to "treat-yo-self" to things that cost a whole lot of money (because budget and financial responsibility). But we still deserve little luxe treats in life. Amirite?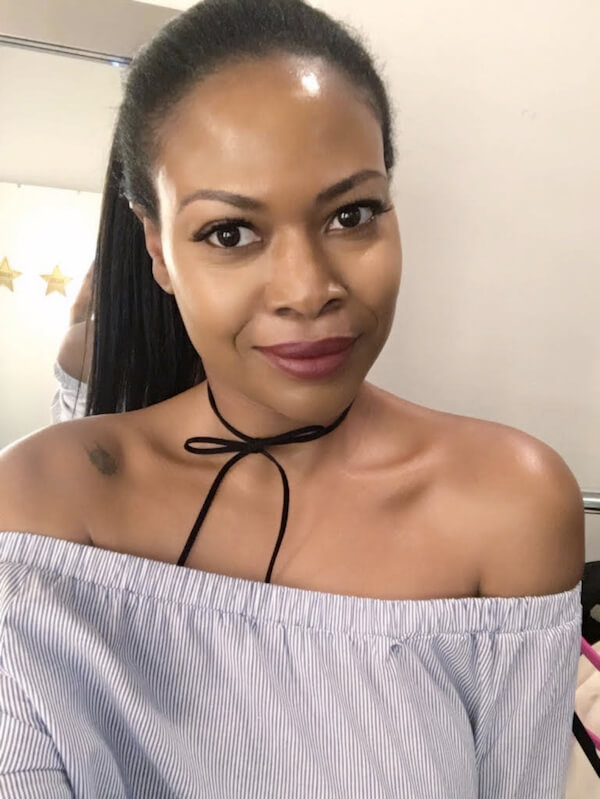 To quote I don't know who, "It's the little things…" But actually, it's the little LUXE things that make the every day feel extraordinary. As a mom and entrepreneur, I work very hard to incorporate tiny indulgences that make the mundane feel spectacular. Here's how I do it!
UPGRADE YOUR LUNCH
Work, work, work. Bla, bla bla. Then suddenly it's lunch time….a whole 30 minutes to scarf down last night's leftovers. You microwave it in your sad, basic, toss-away container, but wait. Hold it right there! Why not add a dose of luxe to your lunch with actual dining plates. Go on, spend a few dollars (literally a few dollars at your local big box store) and keep nice plates and actual silverware in your office. Your leftover pasta will feel so elevated and regal once plated on, well, a plate! Bon appetite!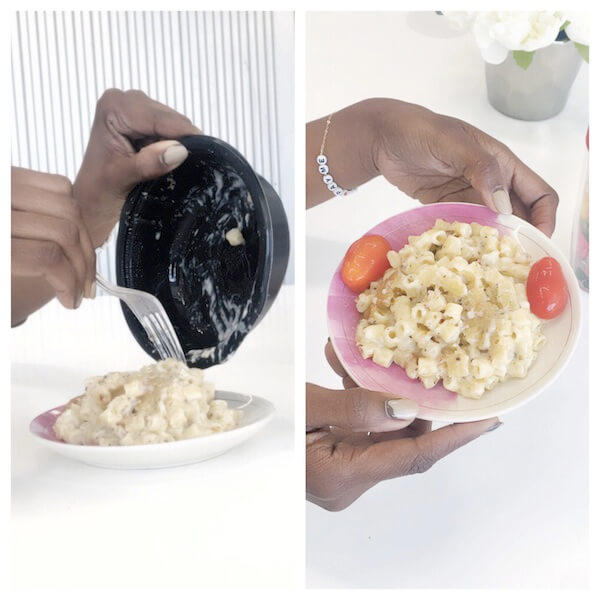 UPGRADE YOUR SHOWER SITUATION
To bring a little luxe to your morning routine, choose a body wash that feels truly indulgent. And if you're thinking you need to spend a lot or visit one of those specialty body care shops, think again. Your next luxe shower experience is waiting for you in aisle 8 of your local drugstore (I made that aisle number up).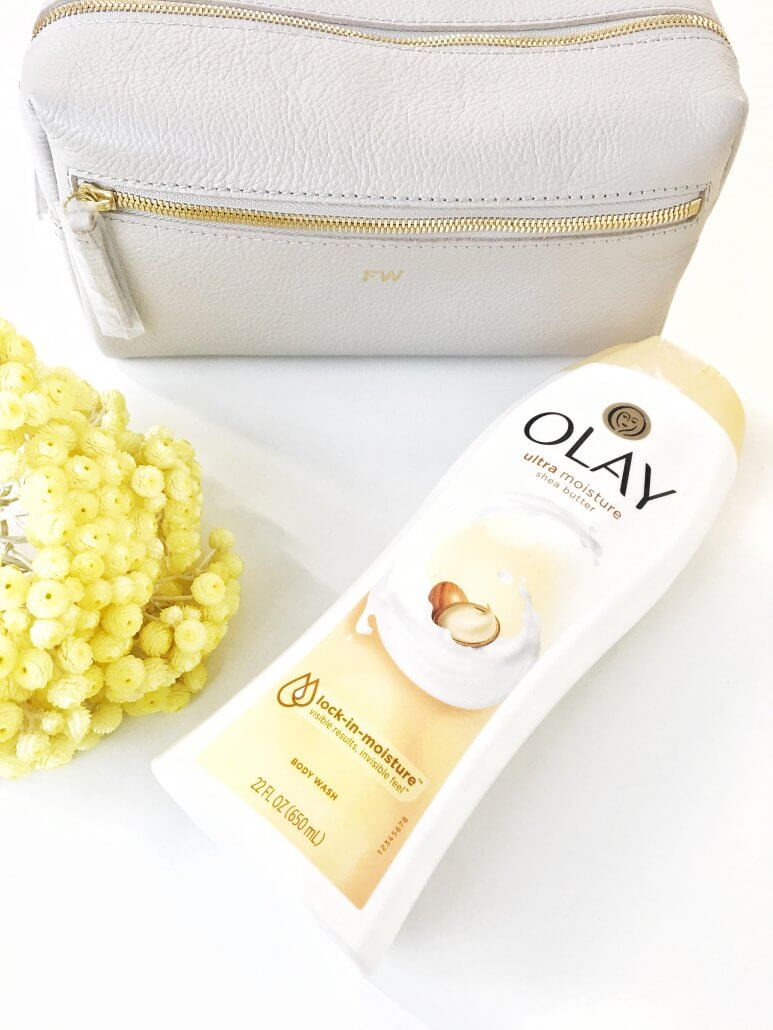 Olay Ultra Moisture Body Wash with new Lock-in-Moisture technology costs $3.99, but delivers a super high-end experience. Infused with intense hydrators, like Pro-Glycerin, this rich silky body wash is an all-in-one cleanser and moisturizer, so you leave the shower with skin feeling totally clean and thoroughly nourished.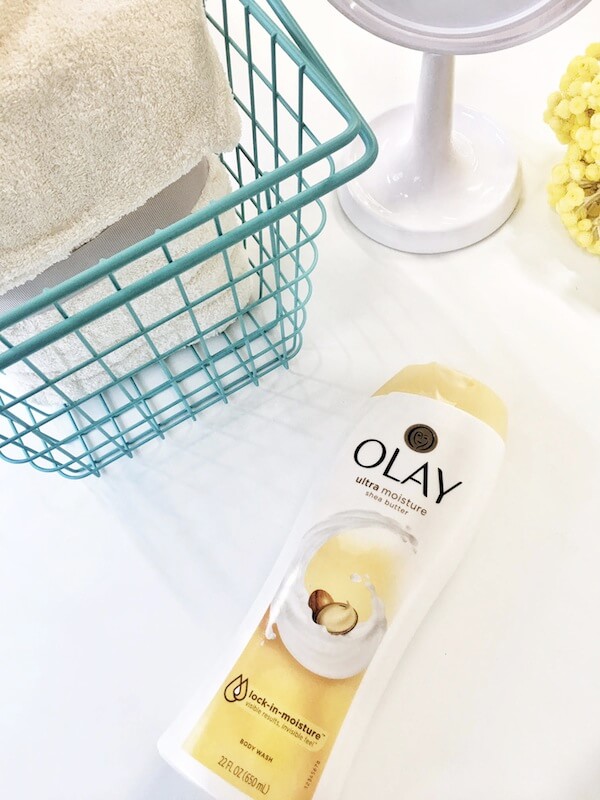 I often judge the performance of my skin care by the texture…especially a product that claims to relieve dry skin. Olay Ultra Moisture Body Wash applies thick and creamy, but rinses completely clean. Skin never feels coated or sticky. This newly re-formulated body wash is definitely worth your attention.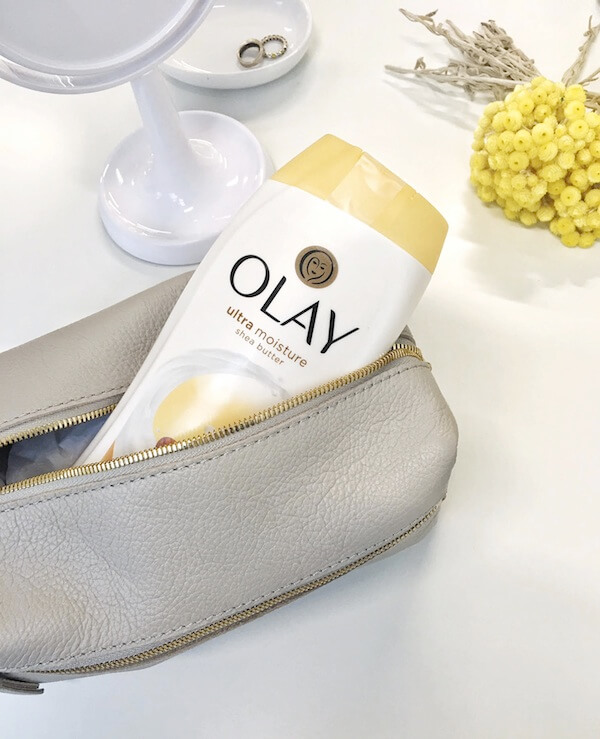 UPGRADE YOUR WORKSPACE
I'm chained to my desk for what feels like 47484950747 hours a day. And when working deadlines, drafting proposals, and doing a dozen other tedious tasks — the last feeling I feel is one of luxe. BUT, because I spend so much of my time at my desk, I recently added several little touches to help make my space more enjoyable and a bit more luxe (fake flowers, cute notebooks, tiny little ceramic dish, candle, etc.). These touches don't cost a lot but they make a major impact and improve my mood exponentially.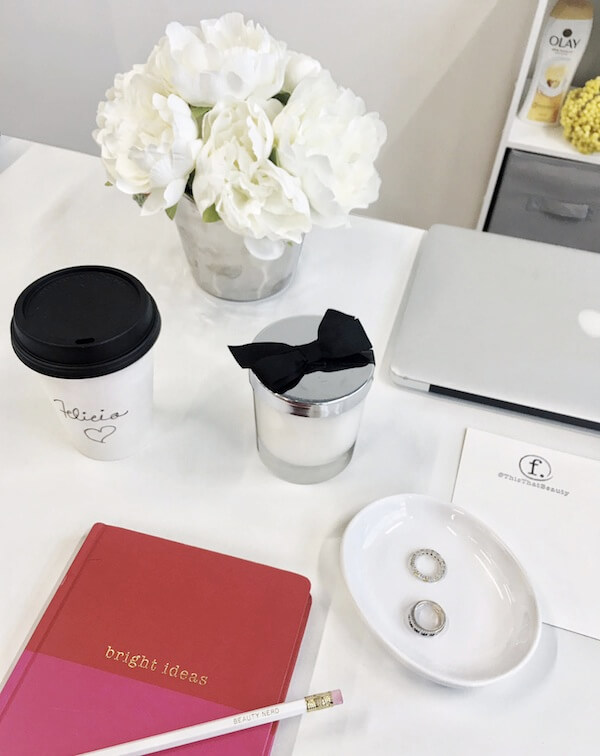 More and more, I've come to realize that life, at its fullest, is really all about the little things. Especially as we get older (I turned 42 last week!) and amass tons of stuff, we get to a point where we've been there/ done that and truly take comfort in the little things that make us feel whole. For me, little flashes of luxury, at home and work, make me feel hopeful, happy and at peace.
How do you add notes of luxe to your day? I'd love to hear your suggestions.
*Sponsored by Olay. Opinions my own. Please support the brands that support and help to make ThisThatBeauty possible.