No matter what you do to celebrate the holiday, I think you most definitely need to have a party on your nails.  It takes so little commitment and (almost) guarantees that you'll feel the holiday spirit every time you look at your fingers — even if you are stuck at a boring party laughing at the same stale jokes from last year. Celebrity manicurist and founder of JINsoon, Jin Soon Choi, makes nail art simple, classy and sophisticated. Here are two easy to replicate holiday manicures created for this festive season that are sure to make you feel merry!
Look 1 – Merry Merry!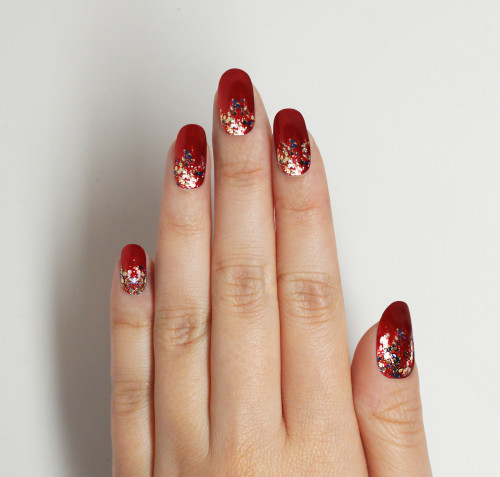 Step 1: Apply JINsoon Power Coat
Step 2: Apply 2 coats of JINsoon Opulence
Step 3: Dab JINsoon Glacé above the cuticle area until you achieve the desired result
Step 4: Finish the look with JINsoon Top Gloss
Look 2 – Happy New You!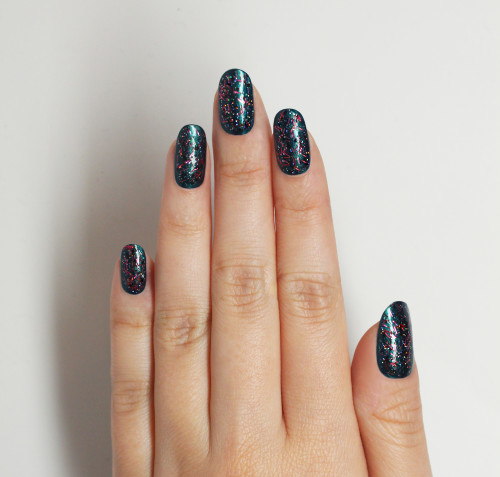 Step 1: Apply JINsoon Power Coat
Step 2: Apply 2 coats of JINsoon Heirloom
Step 3: Dab JINsoon Fête topping on top 
Step 4: Finish the look with JINsoon Top Gloss
Remember, when all else fails you can have a party on your nails. 🙂
Happy Holidays! xoxo