Foundation is such a "take it or leave it" beauty product. I find that folks either love it or can't stand it. Obviously, I am on team Loves It! And for good reason: The right foundation has the ability to blend perfectly with skin's complexion and exist virtually undetectable. It has the power to blur imperfections and diffuse the appearance of uneven tone, blotchiness or a break out. Conversely, the WRONG foundation is equally gifted in its ability to do the reverse of the aforementioned. So as a foundation-loving beauty girl who dibbles in dabbles in it all, it's my pleasure to share with you:
Five New Foundations That Give You The Best Skin Ever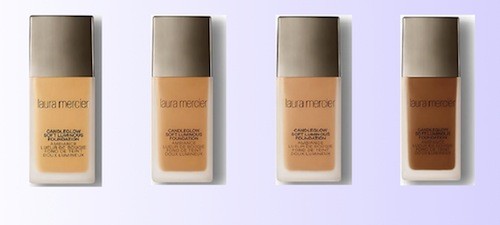 LAURA MERCIER CANDLEGLOW SOFT LUMINOUS FOUNDATION
WHY I LIKE IT: Point blank – This foundation gives you baby ass skin. The whole premise of this foundation is to mimic the reflective glow of just lit candles…you know — the golden, diffused, ethereal look!
PROS: This foundation aint never lied. [TRANSLATION: Never has a foundation so accurately lived up to its name.] CONS: If I had to find a con, it would be the price. Almost $50 ($48) is a lot. But can one put a price tag on achieving baby ass skin?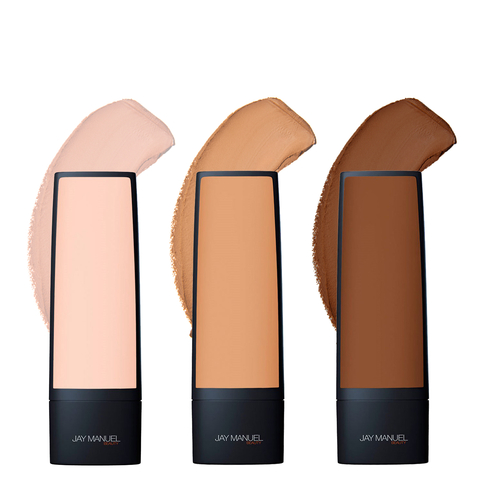 JAY MANUEL BEAUTY SKIN PERFECTOR
WHY I LIKE IT: First of all — I 100% expected to NOT like this foundation because…well, I prefer subtle makeup and Jay Manuel is not. But look at me, all judging a book by its cover. I am indeed in need of a read (see what I did right there?) for not taking this foundation seriously at first glance. But the pitch-perfect shade match and seamless coverage told me everything I needed to know. This one's a keeper!
PROS: For Jay Manuel's first foundation offering, I'm very impressed with the shade range. It's a solid representation of skin tones from fair to deep.
CONS: The product is available online only and it's tough to know your shade without an in person swatch. (But the site does offer a shade finder with beautiful visuals.)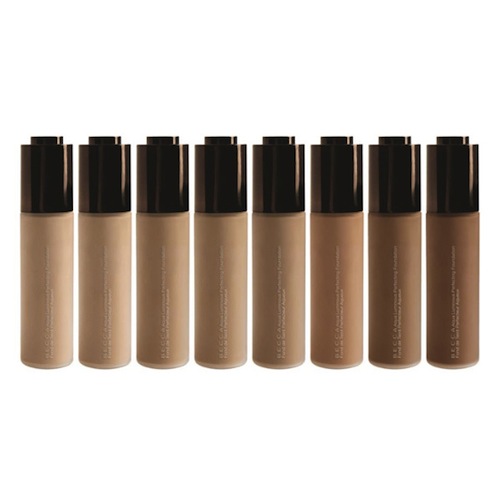 BECCA AQUA LUMINOUS SKIN PERFECTING FOUNDATION
WHY I LIKE IT: There's so much to love. For starters, the formula is light to the touch and is weightless on the skin. The foundation matching is "shade-flexible". Meaning: it's hard to make a bad choice when picking a shade. You can sort of float in between two shades and either amp up or turn down your bronzer, blush or contour to suit your taste.
PROS: The whole "shade-flexible" concept is a plus….making shade selection almost foolproof.
CONS: While the coverage is buildable, a concealer is definitely needed to further minimize the appearance of  blemishes and hyperpigmentation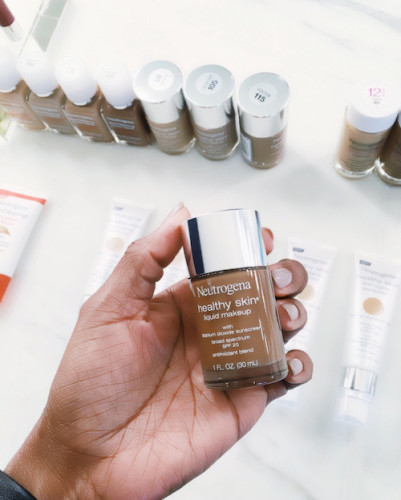 NEUTROGENA HEALTHY SKIN LIQUID MAKEUP BROAD SPECTRUM SPF 20
WHY I LIKE IT: I'm all for drugstore formulations competing with big department store brands.
PROS: Price! You're definitely getting prestige quality foundation in this formula. And the coverage is full enough to ditch your concealer.
CONS: While (in the words of the old school Virginia Slims ads, "You've come a long way, baby!") Neutrogena's recent foundation shade extension is a step in the right direction, there's still work to be done. I'd love to see the addition of 2-3 deeper shades. Because drugstore brands appeal to the masses…they really have to work harder at being more inclusive.

NARS VELVET MATTE SKIN TINT BROAD SPECTRUM SPF 30
WHY I LIKE IT: You had me at 'matte'. I'm never not hunting for the perfect mattifying foundation….one that takes my oiliness down a notch and controls the shine, without making me look mortuary fresh. This formula delivers an immediate soft blurring of pores and minor imperfections. The finish is what I like to call "breathable" matte…i.e. your face will not look suffocated.
PROS: NARS VELVET MATTE SKIN TINT BROAD SPECTRUM SPF 30 comes in 12 global shades, lasts all day and is oil-free!
CONS: I can't think of one. Looky there!