My mani this week reflects my mood — dark and intense.  I think the Tom Ford Black Cherry nail lacquer  is as close as you can come to wearing a black nail polish without actually wearing black. The benefit of not going all the way to a black polish is that it looks less harsh against the skin.  Depending on the lighting, Black Cherry can look like a seriously over ripe cherry while at other times it looks like a bruised plum.  No matter what the light, though, Black Cherry is a beautiful richly intense color worthy of being added to your nail polish collection.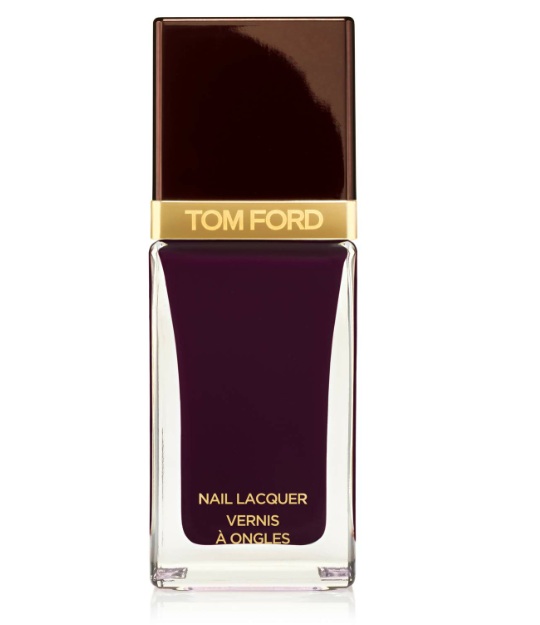 This manicure was my first time using a Tom Ford polish and while the formula is great, the brush could use a little work.  I think the bristles are a little too wiry and sparse which makes it more difficult to apply the polish.
In the picture above I'm wearing two coats of the Tom Ford Black Cherry Nail Lacquer with the Guerlain La Base basecoat and CND Vinylux Weekly Top Coat.  The CND top coat gives the nails mega shine and a gel like finish. I'm wearing the polish as I type this and it has been just under a week and I have zero chips. I win!
Tom Ford Nail Lacquers retail for $32 and are available here.
What's On Your Nails This Week?
—
This post was written by Christene Carr. Find her on Twitter, Instagram, Tumblr, Pinterest and her personal blog.