Proper skin exfoliation is extremely important if you want to to achieve and maintain radiant skin. Your skin can't live its best life buried under layers upon layers of dead skin cells. Eww! But scratching the surface is an art. Too much pressure or super harsh ingredients can lead to irritated, damaged skin. There's a right way and a wrong way to do this….and there's an exfoliant for every skin type.  Read on as I break it all the way down and share exfoliants for clear, radiant skin:
If you love the instant gratification of a good peel off mask, try Sulwhasoo Clarifying Mask. Formulated with Korean medicinal herbs that purify and de-clog  congested skin, this honey-textured mask immediately clears skin of surface gunk. I fell in love with the mask over 6 years ago (while working at Bergdorf Goodman) it's still a staple in my routine.
For days when I need super gentle exfoliation, Satin Bright Soft Water Face Peel is my go-to. It's a water-based gel that adjust from light to deep exfoliation, depending on the amount of product and pressure used. Free of granules or tiny particles, this is one of the most gentle exfoliants I've ever used. It's also packed hyaluronic acid and nourishing botanicals to help maintain optimal hydration levels. If you're an exfoliation newbie, try this!
Hey Honey I Peel Good BIOMIMETIC HONEY PEEL CREAM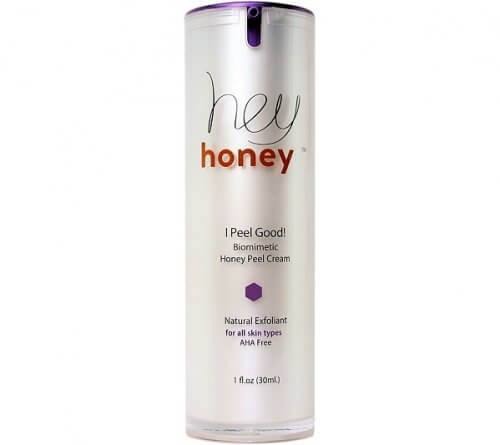 Hey Honey I Peel Good BIOMIMETIC HONEY PEEL CREAM  is another great at home peel for newbies. Sensitive skin? No problem. The all-natural, rich honey peel cream treatment purifies skin and refines the surface in under 5 minutes. The gentle peel adheres to the skin…from there, simply massage for a few minutes and skin immediately softens to reveal a smoother, brighter, more even textured complexion. [Use code: HoneyFelicia10 to receive 10% your first order]
With all the matte lips and slick glosses we're wearing this fall, we can't forget to keep lips smooth and kissable. e.l.f. cosmetics Lip Exfoliator costs less than grande latte. It's seriously the best $3 you'll ever spend for a lip scrub. I love that it comes in a bullet, instead of a pot…which makes it really convenient to apply and remedy dry, chapped lips skin in a flash. It's also worth noting that e.l.f. cosmetics Lip Exfoliator is infused with tons of good-for-skin ingredients like Vitamin E, Shea Butter, Avocado, Grape and Jojoba Oils. Grab a few of these for all your BFF's…it's never too early to start thinking about stocking stuffers (ok, maybe it's too soon. LOL!).
Super sensitive skin needs love, too. TATCHA Soothing Rice Enzyme Powder – for Sensitive Skin contains Colloidal Oatmeal, which is known for its soothing and anti inflammatory properties. This non-abbrassive exfoliant delivers radiant, baby-soft skin, minus the irritation. Definitely on the provider side, it's a good thing you only need a tiny amount per use. The 2.1 oz jar will last a lifetime…and by lifetime, I mean at least 6 months.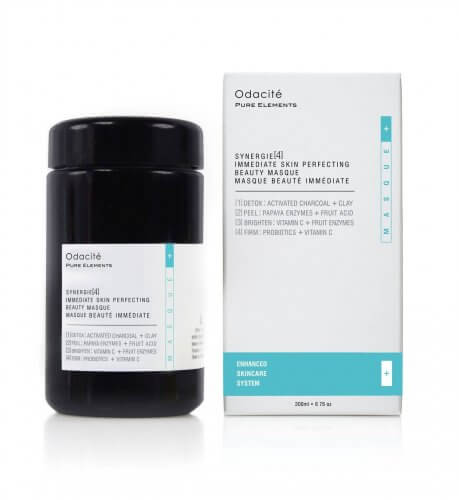 I love the DIY feel of ODACITÉ Synergie[4] Immediate Skin Perfecting Beauty Masque, a powder based mask-slash-peel. Take 1.5 tsp. of Synergie[4] powder and 1 tsp. of water, mix, apply to face using the Odacité Masque Brush,…then let the mask go to work for about 15 minutes. Packed wth skin detoxifying charcoal, this mask helps rid the skin of surface debris and impurities. But back to the DIY nature of this phenomenal  mask — there's a Beauty Recipe Guide included in each box. You'll find tips like "use apple cider vinegar" to boost detox benefits, "add lemon juice" for enhanced brightening, and "incorporate organic milk" for more even skin tone.