In my experience, dry shampoo can be a bit of a mystery. You've probably seen famous hairstylists using the product in their clients' hair to achieve maximum volume, beachy waves, or maybe you've seen the long sleek bottles stocked nicely next to the other hair care products in your favorite Sephora.
For my fellow lazy girls, dry shampoo (and dry conditioner!) can be the answer to hair maintenance, but should not be used every single day. Over shampooing can lead to lack of oil production or overproduction, leaving hair dry and lackluster or limp and oily. If you don't have time to dedicate to washing your hair multiple times per week, or simply don't feel like holding your arms above your head for longer than 5 minutes in the shower, we've got you.
Check out our breakdown of the lazy girl's guide to dry shampoo:
Step 1: Pick the right shampoo type/shade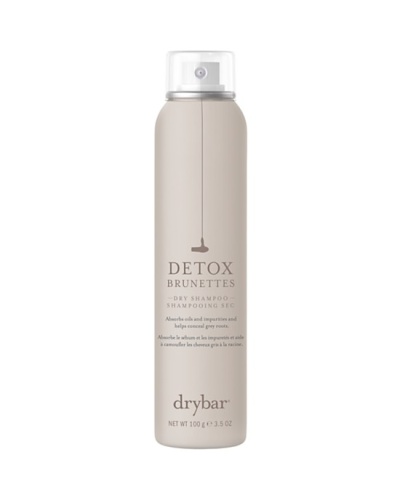 Dry shampoos come in a plethora of options, from loose powders to sprays, so it's important to figure out which type works for you.  Some of these shampoos are created with a variety of tints that can mess with natural hair color (eek!).
For brunettes looking to avoid appearing like they have a serious case of dandruff, try Dry Bar's Detox Dry Shampoo for Brunettes ($23, Sephora.com). For Blondes, Batiste Hint of Color Dry Shampoo in "Light & Blonde" ($8.99, Ulta.com)
Step 2: Spray your hairline
Starting with dry, dirty hair, begin spraying the hairline around your face. If you're using a spray can, keep the tip of the can at least 6 inches away when spraying to avoid depositing too much product. Wait a few seconds, and then determine if your hair needs more product. 
Step 3: Separate hair into sections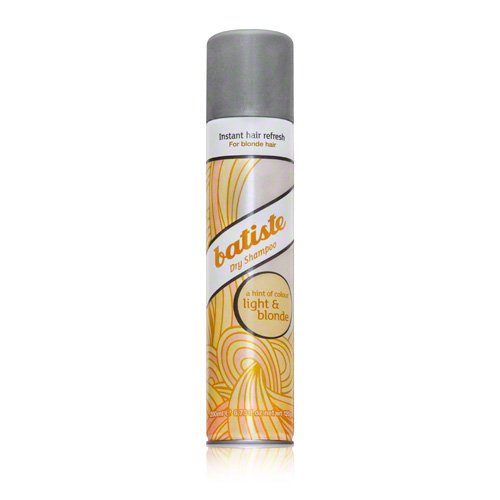 In order to give your hair the most even application of shampoo, it's imperative to separate your strands. Use your pointer finger to part hair next to each ear into front and back sections.
Step 4: Spray roots.
Continue separating hair in each area into 1-2 inch sections parallel to your natural part and spray roots, stacking pieces one on top of the other after each spritz. Give the product a few minutes to absorb the oil on your scalp before massaging it in. 
Step 5: Massage product into scalp.
Massaging in product is an absolutely necessary step to clean hair, since dry shampoo isn't able to do its job otherwise. After massaging in any visible product, keep hands out! No need to add more oils from your fingers into the hair you just shampooed.
Are you into using dry shampoo?