My brows are the first thing I do after I put on my foundation.  For some odd reason, it's like I cannot do the rest of my face until my brows are just right. I'll leave the house without makeup but no brows? No, not gonna happen…ever!  Since brows are so important, I'm always on the look out for quick and easy ways to get them done. Throw in brow tools that are affordable and easy to work with and I have a little slice of makeup heaven. Boots Beauty is a new discovery for me, and I am happy to say their brow product selection is quite stellar. Boots has brow pencils in several shades, a brow pencil with skin conditioning agents and a Lash & Brow Perfector to finish off the look.

The Beautiful Brow Pencils come in 3 shades – black, brown and blonde (I am the brown shade.) The Botanics Eyebrow Pencil with skin conditioning agents comes in only one shade – medium brown.  Both are under $6.99 and for that price, it's worth getting one or two to mix and create your own perfect shade.  The texture of each pencil is soft, smooth, and easy to apply. The spoolie on the end helps to spread the color evenly and comb the brows into place.  I have been mixing the blonde and brown and love the subtle definition it gives without the effect of making my brows look drawn on. (eek!)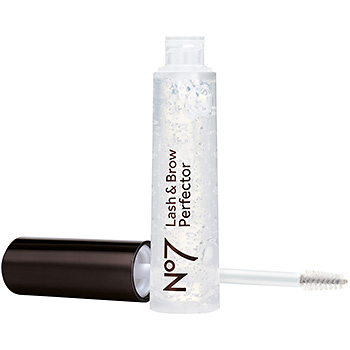 The Lash & Brow Perfector is the icing on the brow cake helping to groom the hairs and set them so they stay put all day.  And in a pinch, it's a great clear mascara for those no-makeup/just moisturizer and lip balm days, it also gives the lashes subtle definition and conditioning. At under $8.00, you can grab a Lash & Brow Perfector for your makeup bag and one for you vanity.
Purchase all Boots Beauty brow products at  Target or at the Boots website. 

—
For more sass and beauty updates follow Maree @alittlebitetc on Twitter, Instagram or Like me on Facebook.