It's December 1 — And I can't think of a better way to kick of the biggest gifting month of the year than to host a giveaway with one of my favorite beauty brands — CoverFX. Get ready to win some of my personal picks!!
You gotta be in it to win it…and here's what's up for grabs: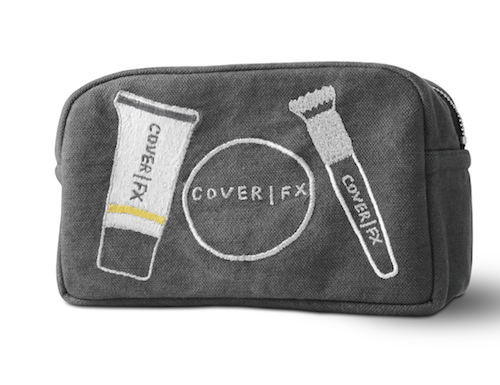 Exclusive CoverFX LowMax Makeup Bag filled with: 
Full-Size Calming Primer, Full-Size Anti-Aging Primer, 3 Deluxe Samples of SPF Primer, Mattifying Primer CC Cream, 1 Blemish Treatment and BB Gel Sample Card
ENTERING IS EASY:
(Open to US and Canada residents only)
Follow CoverFX on Twitter, Instagram and Pinterest
Sign up for emails at www.coverfx.com
Winner will be selected 12/15/14
Want more CoverFX in your life? Check out this video to see how I go from Day to Night in a flash with Cover FX.
Even more CoverFX on ThisThatBeauty:
Products I Use For A Matte, Sculpted Face
ThisThatBeauty Reviews: CoverFX Blemish Treatment Concealer
ThisThatBeauty Reviews: CoverFX Face Powders
ThisThatBeauty Reviews: CoverFX Cream Foundation