It doesn't matter if your hair is curly or straight, relaxed or natural, we all require moisturizing products to keep our hair looking its best. As I've been on the hunt for the perfect hair system since forever, I was curious to try out a newly relaunched styling line from Lottabody in the July COCOTIQUE box.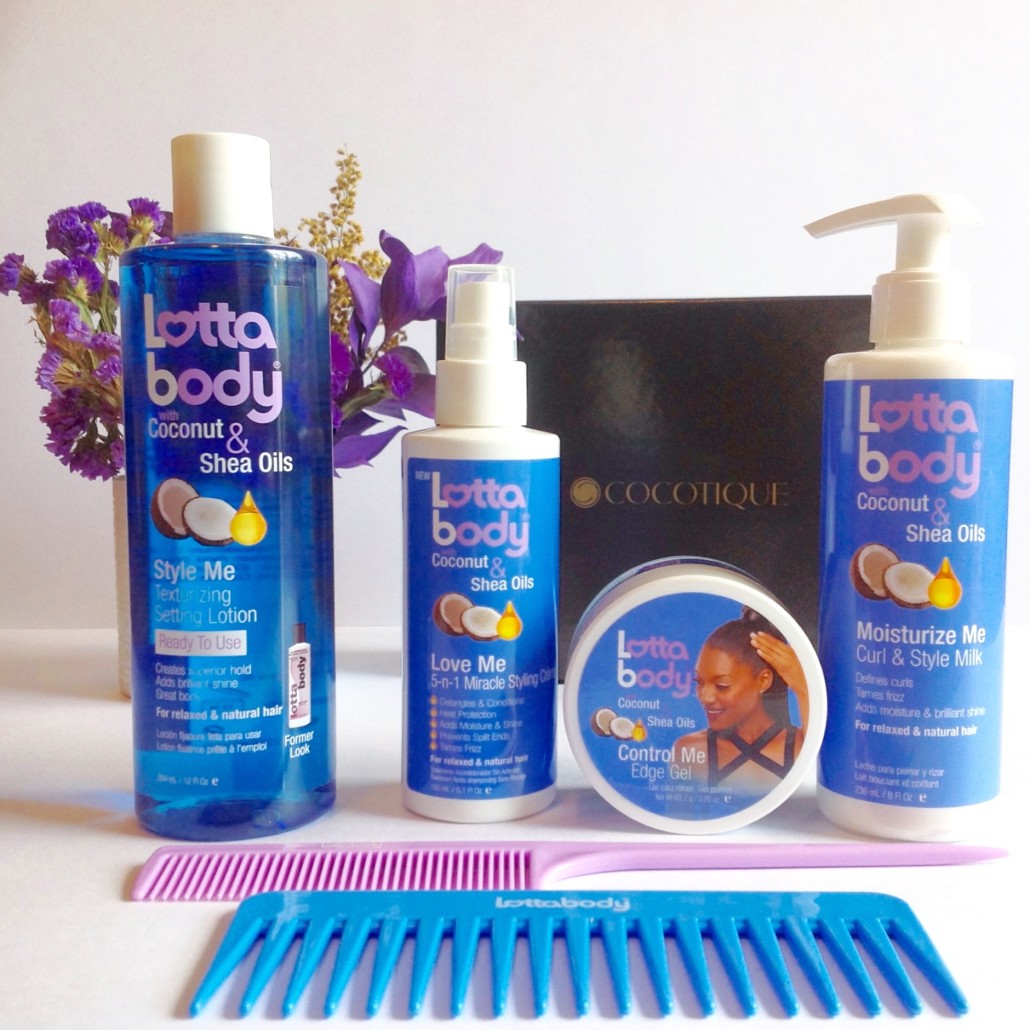 COCOTIQUE is a beauty box subscription for women of color and diverse ethnicities.  It cost $20 including shipping and is delivered once per month. The July Box is a Lottabody takeover box, and includes Love Me 5-n-1 Miracle Styling Creme, Control Me Edge Gel, Moisturize Me Curl & Style Milk, Style Me Texturizing Setting Lotion, and a Styling Comb Set. All of the products included place an emphasis on hold, shine, and conditioning, which are very important to maintaining healthy hair, and sharp style.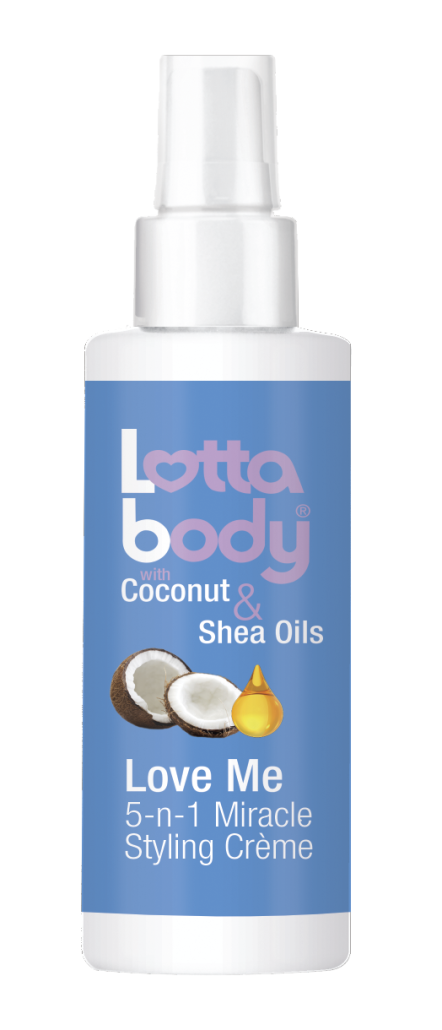 One of my favorite products that I tested from the box was the brand's "Love Me 5-n-1 Miracle Styling Crème". It's 5 part formula not only fully moisturizes the hair  from root to tip, but also provides additional hair help, such as detangling, heat protection, and anti-frizz relief. The crème is created with coconut and Shea oils that not only make for a pleasant scent in the hair, but also added softness. I love that a little goes a long way with this product, as it doesn't require much to completely saturate the hair. Since my hair tends to be a bit on the dry side, moisture penetration plays a significant role in my product purchases – "Love Me" does not disappoint. The product is able to deeply condition the hair without leaving it feeling overly heavy or greasy.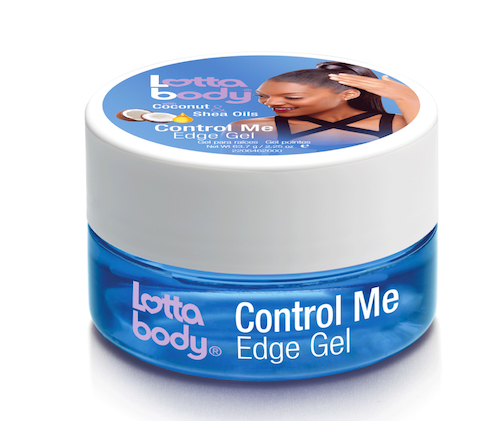 In addition to the crème, I also very much enjoyed using Lotta Body's "Control Me Edge Gel", made to slick down any flyaways, or baby hairs, if you're into that (FKA Twigs realness). What I love most about this gel, aside from its assortment of moisturizing ingredients, is the fact that it is soft to the touch, yet hardens out once applied to the hair. It allows me to tame even the smallest of fly away strands for complete smoothness that lasts all day. The formula is also non-flaking, dries clear, and helps to add a bit of moisture and shine to any existing hairstyle.
As a side note, if you're in the mood for inspiration and a different look, the Lottabody website has a great style gallery, which offers step-by-step instructions for a variety of looks created using Lottabody products. I'm excited to continue experimenting with additional items in the line, as well as some new hairstyles!
Want to try these Lottabody products? For a limited time, visit the COCOTIQUE website and use code LOTTA25 to save 25% on the COCOTIQUE July Box.
Have you tried any products from Lottabody?