As soon as I read its ingredients and the description of Byredo's Gypsy Water I was obsessed. Laced with notes of juniper berries, lemon, and pine needles, "Byredo Gypsy Water is described as a glamorization of the Romany lifestyle, based on a fascination of the myth. The scent of fresh soil, deep forest and campfires evokes the dream of a free, colorful lifestyle close to nature."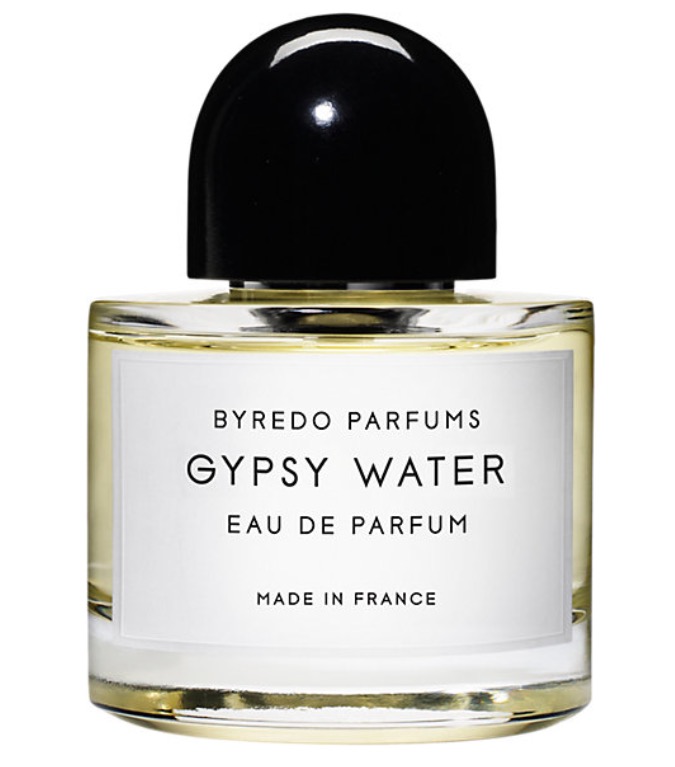 As soon as I sprayed the scent into the hollows of my skin, I was hooked. The perfume smells exactly as described in its packaging. It's a fresh scent that's unlike anything I've ever experienced. As you wear it throughout the day, the smell blends further into the skin, creating what seems less like a perfume and more like a lifestyle. The ingredients are based on many natural ingredients, so, it makes sense that the scent would smell equally natural. In addition, the design of the bottle, as well as the typeface of its label, have an understated sophistication about them; something that is clean and unpretentious.
With its downtown coolness and uptown elegance, Byredo Gypsy Water is the perfect compliment to any outfit and any event. It wears gently and gradually fades overtime but definitely lasts until the end of the night. Byredo Gypsy Water comes in the form of Eau de Parfum spray, body cream, hair perfume and more. Products start at around $50 and the investment is well worth it if you're looking for a unique scent to set you apart from the other girls in your squad.