Times are a changing…and so am I. Over the years, I've worked a lot harder at incorporating natural/ organic/ botanically based products into my skin care routine. My search for green, green-er, green-ish products really intensified when I was pregnant — a point in time when one truly needs to carefully monitor what goes into and onto one's body. While I was pregnant (and while breastfeeding) I ate mostly organic and used skin care that was free of certain chemicals.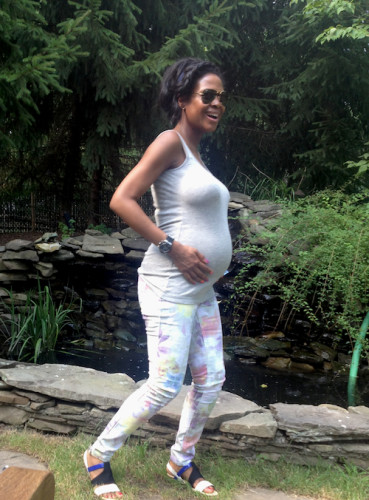 With Earth month upon us, now seems like the perfect opportunity to explore earth conscious products and reinvigorate the topic of green (or "green-er") products.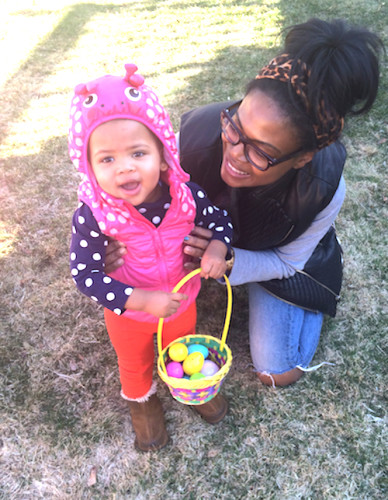 Now that Phoebe is a little over a year old and I'm no longer breastfeeding, I'll admit that I haven't stuck with an all organic skin care routine…but I'll also admit that it bothers me when it's night time, I have a face full of super-active-non natural-skin cream du jour….and I KNOW I don't want my face anywhere near Phoebe's face because I don't want product to transfer to her precious baby skin. And while I can honestly say I'm not ready to go completely organic/ natural, I will say that I'm super happy to have discovered
Boots BOTANICS.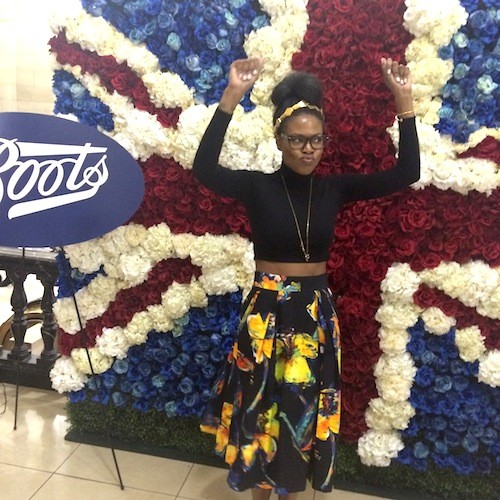 What I love most about
Boots BOTANICS
is that it addresses the three main hurdles that most people (myself included) have when considering natural, organic or earth conscious products…
1) cost 2) efficacy and 3) accessibility
.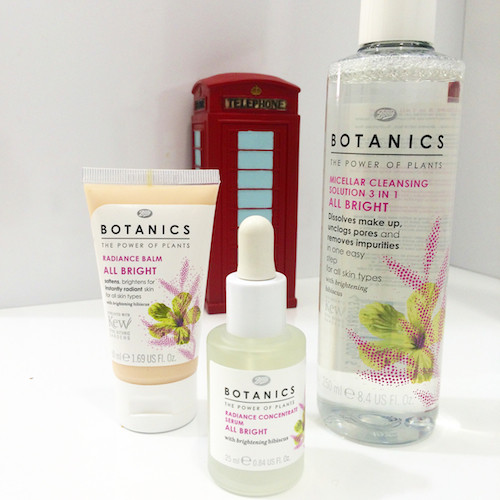 1 — Cost
Let's just be honest. Generally — Organic is expensive and crap is cheap. That's just the way it is. Higher quality, natural, responsibly sourced ingredients tend to cost more. But, not so fast —
Boots BOTANICS
start at roughly $6.29. And for example, a basic care care routine of cleanser, toner and face cream will run you about $7 for cleanser and toner and about $13 for a face cream. Not bad at all! And right now (and all month long)
you can take advantage of the BOGO50 on Boots Botanics at Walgreens/Duane Reade stores
. The BOGO50 basically means that you buy your first product at full price and you get your second item at 50% off. With a promotion this incredible, I balled out (not really because it's SO affordable) and bought several items to test. I love the price points of these botanically based products. Even without the BOGO50 they're really affordable….and proof that green-er skincare need not compromise Phoebe's college fund.
2 — Efficacy
Now this is a biggie — high performing natural products are a rarity, in my humble opinion. And this is, partly, why I've gone back to non-green products over the years. But within the Boots BOTANICS range, I've found several products that perform just as well (if not, better) than the "conventional" products I normally use: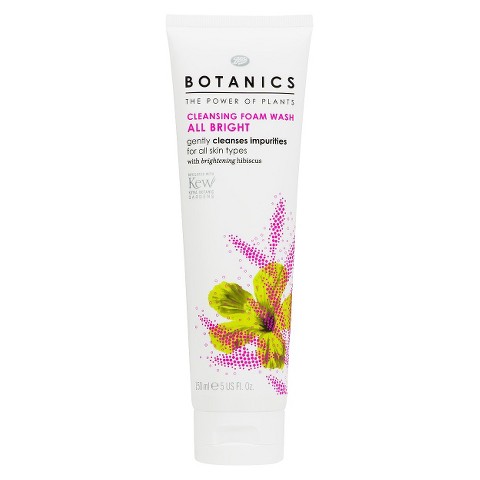 Boots BOTANICS Cleansing Foam Wash ALL BRIGHT
 ($7.49) is a surprisingly gentle cleanser. Yes, it lathers up…but it does not strip the skin of all moisture. Formulated with brightening hibiscus; this botanically based face wash contains natural exfoliants that help to deliver brighter skin with each wash. The effect is truly visible with the first use.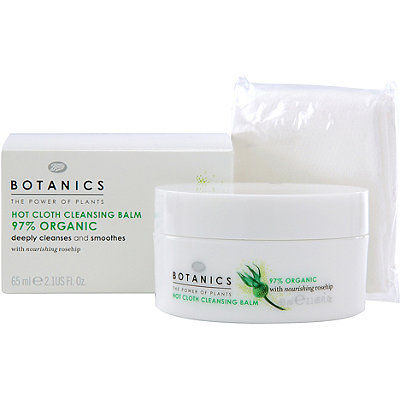 Boots BOTANICS Hot Cloth Cleansing Balm
($8.49) is my "holy moly" product. I am a HUGE fan of cleansing balms…and my long time staple cleansing balm is priced at triple the price of Boots BOTANICS Hot Cloth Cleansing Balm. Sooo, Obvi I was anxious to test it it. And again, "holy moly"!! This 97% organic balm, enriched with nourishing rose hip, soothes and cleanses in one step. Shea butter and jojoba also add to the smooth feel this balm imparts on skin. Ideal for am and pm use, this cleansing Balm comes with a full size Muslin cloth to help aid the exfoliation process. I'm pretty much blown away by this level of thoughtfulness in a DRUGSTORE product.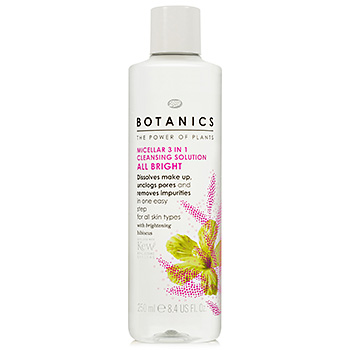 You thought the body needed H20 to live…but, no — it's actually Micellar water. I'm being silly, but I cannot live with
Boots
BOTANICS Micellar Cleansing Solution 3-in-1 ALL BRIGHT
. Also formulated with brightening hibiscus (like the cleanser), this is just the most amazing third-step cleansing product. I'll admit that I'm a little crazy on the cleanse. I don't might a good three step cleanse (cleansing balm, face wash and then Micellar water)….and
Boots BOTANICS Micellar Cleansing Solution 3-in-1 ALL BRIGHT
 ($7.49) is just perfect. You need this!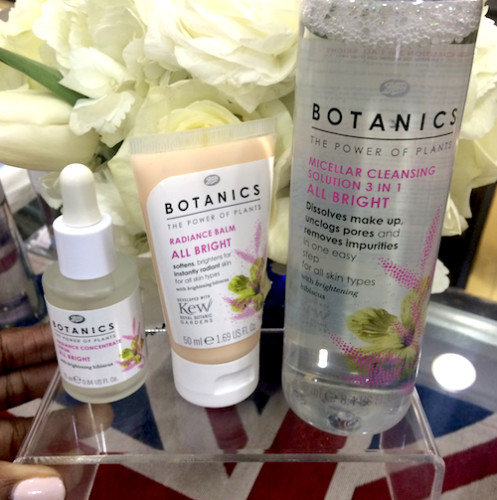 3 — Accessibility
What good is an amazing product if you can't get it easily? I've struggled with this over the years…you stumble upon an amazing indie brand and then BOOM you can no longer find it anywhere. Been there, done that! Now that I'm hook-line-and-sinker seriously until Boots BOTANICS…I'm doing a little happy dance of joy because I know I'll always be able to grab it at my local Walgreens or Duane Reade.
BOTTOM LINE — Clearly I'm on a theme of "brightness". I am all for products that encourage glowy, luminous skin. I mean, who doesn't love to #BrightenUp? Boots BOTANICS ALL BRIGHT line is great for a bright boost….but really, because of cost, efficacy and access — there's sure to be a Boots BOTANICS collection to meet your individual skincare needs. And isn't the current BOGO50 at Walgreens/ Duane Reade a great time to explore? Get involved!
#spon
.