The number #1 skin care issue that I face this time of year is, surprise surprise – dryness! From head to toe, winter really takes its toll, #amiright? The dreadful combination of cold, dry air outdoors and excessive high heat indoors, well….my skin no likey!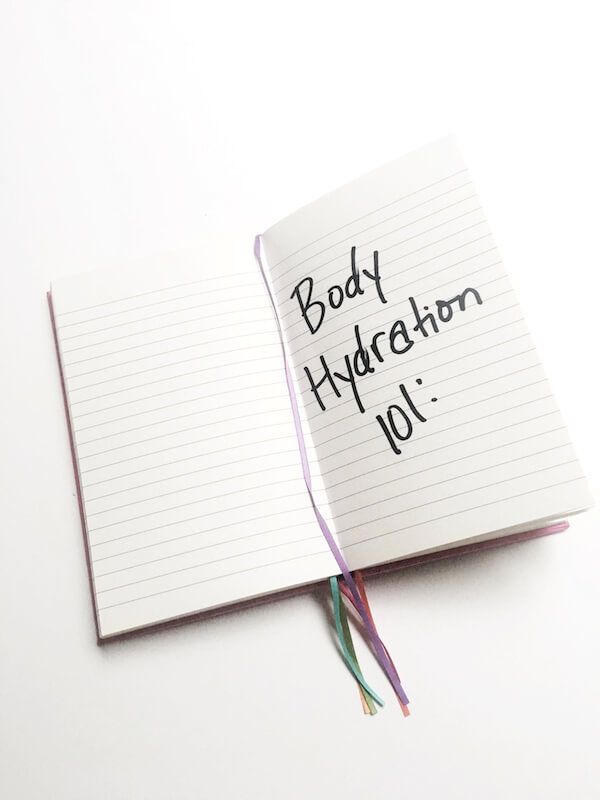 Surviving winter is no joke. So far, I've come up with a few tried and true practices that have helped me fight the winter dry out. And because sharing is caring (and "sharing" beauty is pretty much what I do for a living) I thought I'd do a little Body Hydration 101 to help get you through the next 60+ days until Spring!
DRY SCALP

Don't you dare venture outdoors without a hat. I know, I know – eww, hat hair! But you know what's even ewwy-er than hat hair?…dry, itchy, flaky scalp. So to prevent your scalp from getting super dry this winter, limit your scalp's exposure to the elements and wear a hat. And there are sooo many cute styles to choose from. Lately, I've been living in this one…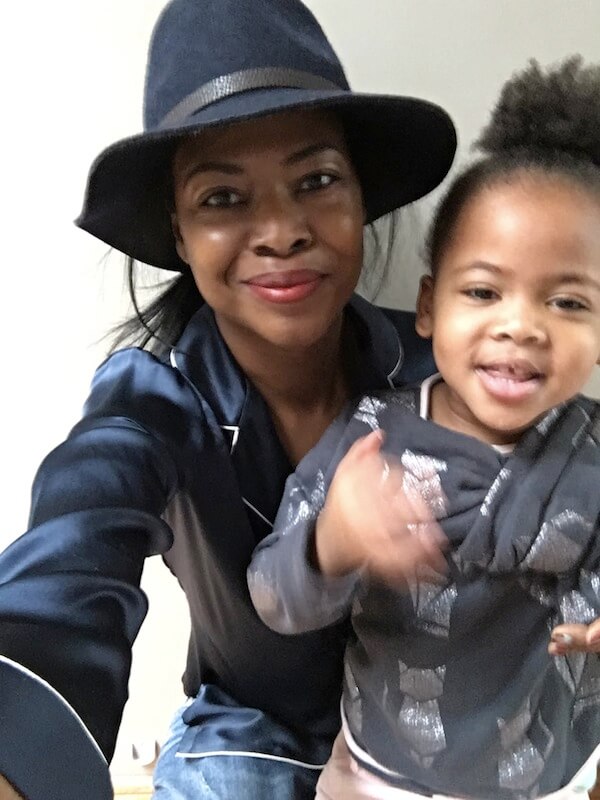 DRY FACE
No one likes that tight, if-I-smile-my-face-will-surely-crack feeling. No one! Typically we look to skin care products to help improve facial dryness, but this winter, consider a humidifier to help moisten the air in your home. I keep one in my bedroom and one in my living room (for when I'm Netflix-ing and chilling for hours on end). As soon as I incorporated a humidifier into my routine, I noticed a change in my skin almost immediately. You have to stick with it for it to work. Turn it on daily and you'll begin reaping the benefits in just a few days.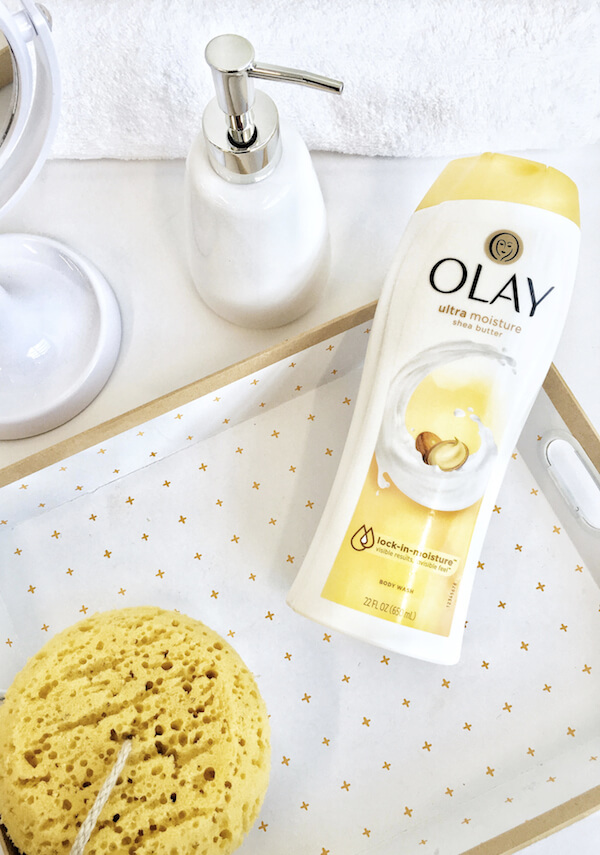 DRY BODY (CAN A BODY WASH HELP?)
This, quite frankly, can be the toughest area of hydration to tackle. Why? The shower! We have to shower daily because odor (duh!)…and, in the shower is where we *big SIGH* lose soooo much moisture. It literally goes down the drain.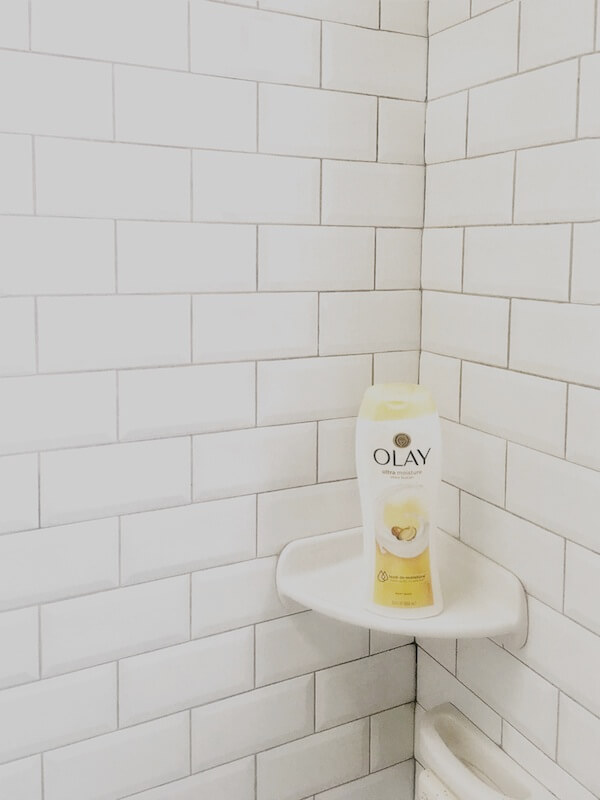 For the last month I've been working with Olay to test out their latest innovation for body, Olay Ultra Moisture Body Wash with new Lock-in-Moisture technology. Basically, the aim of the product is to cleanse and hydrate the skin WITHOUT leaving a sticky coating on the skin. Moisturizing body washes typically send me in the other direction for this very reason – I don't want a yucky coating on my skin post shower. Like, it's the opposite of how I want to feel after a shower.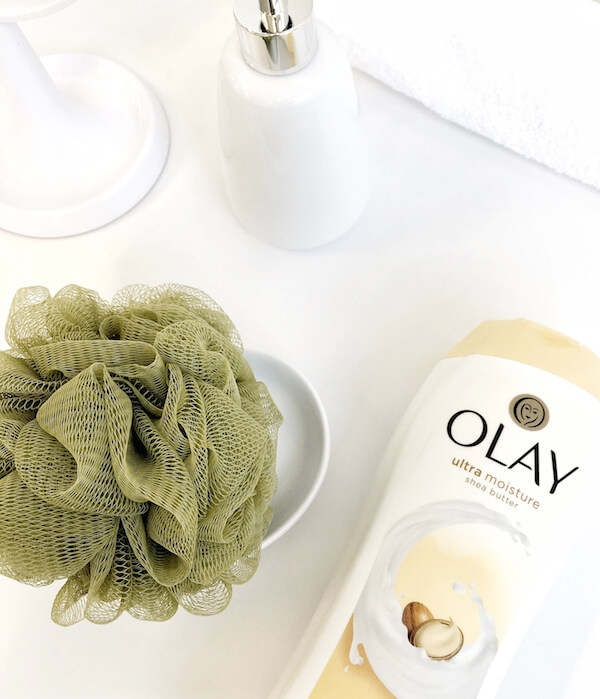 What I like most about Olay Ultra Moisture Body Wash is that my skin does not feel tight after I've dried off. As you guys know, I'm the mom of a 3 year old. And when I get out of the shower, I don't always get to moisturize right away (sigh, or at all). And this is how I know that Olay Ultra Moisture Body Wash actually works. I typically need to layer a body cream with an oil to maintain moisturized skin. But with Olay Ultra Moisture Body Wash, I'm totally covered with just a body lotion…and on days when I skip moisturizing my body or if I delay it for like 30 minutes, my skin never feels like it's screaming for nourishment. According to Olay, this is because of their Pro-Glycerin formulation that allows the product's moisturizers to work deep within skin's layers. So, skin is intensely hydrated, but the hydration effect is invisible….you don't see it sitting on your skin. Thank God (because gross)! Olay Ultra Moisture Body Wash is on shelves at your local drugstore this month. It's only $3.99, but performs like a boss!
So, that's how I'm surviving the winter dry out. What's your plan?
*Sponsored by Olay. Opinions my own. Please support the brands that support and help to make ThisThatBeauty possible.