Are you a tough customer? Instead of driving salespeople crazy and being blacklisted for rampant returning, embrace the fact that you are a bespoke beauty shopper. Try these five fabulous services for customizing products to suit your needs. You'll be thrilled with your personalized products that can be re-ordered again and again.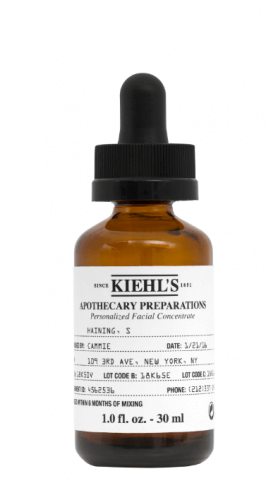 Redness and wrinkles? Anti-acne and anti-aging? Sometimes, it's hard to find a serum that targets all your areas of concern. To have the perfect serum custom made just for you, visit a participating Kiehl's store and let their skin care specialists work their magic. The process includes a series of in-depth questions and a visual assessment of your skin. At the end of your session, you will be provided with a concentrated serum that works for all skin types, and two "complexes" to address your most pressing concerns. When you are ready to start using your product, blend the complexes into the serum and you're good to go.
Price: $95 at select Kiehl's locations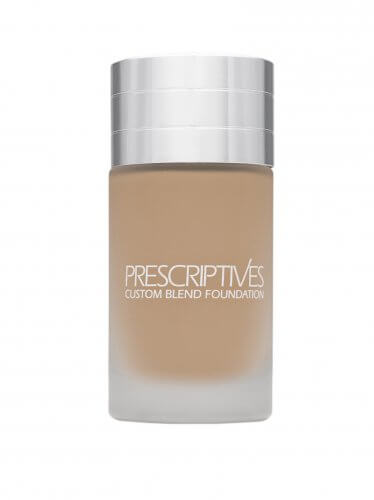 If you have trouble finding the right shade of foundation or powder for your skin tone, Prescriptives will custom blend a matching hue just for you. Simply upload a photo and participate in a live chat session and your "Prescriptives Beauty Genius" will create a personalized shade based on the depth and undertone of your skin. You can also choose a rosey or warm glow and when ordering foundation, you'll have the option to choose your coverage and treatment benefits. Not a perfect match? Prescriptives will make adjustments until it is. Shipping and returns are free.
Prices: $78 for Custom Blend Foundation (1 oz. plus a travel size) and $58 for Custom Blend Powder (Up to 45g. + bonus travel size) at Prescriptives.com.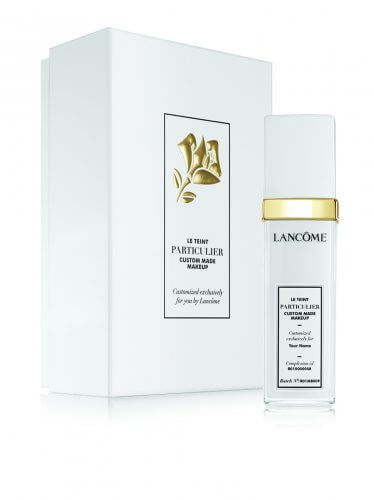 If you prefer an in-person service, try Lancôme's blending service for foundation. With a handheld gadget, your beauty advisor will scan your skin to determine its unique algorithm. You can choose between full, medium or sheer coverage and can elect to have additional moisturizer added to your formulation. Your custom foundation is machine-made right at the counter and dispensed into an airtight bottle with your name on the label.
Price: $80 for 0.7 oz., exclusively at select Nordstrom stores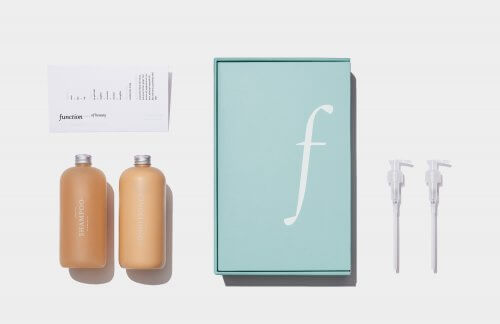 Fancy a customized hair product? Function of Beauty is a web-only service that allows orders of shampoo and conditioner based on hair type, texture, scalp type and "hair goals".  You may choose any color (or dye-free, if you prefer), and select a scent, like Cucumber Mint or Sandalwood Violet. The process is quick and easy, shipping is free (US only) and your products will arrive within a few weeks.
Prices: $32 and up at Functionofbeauty.com.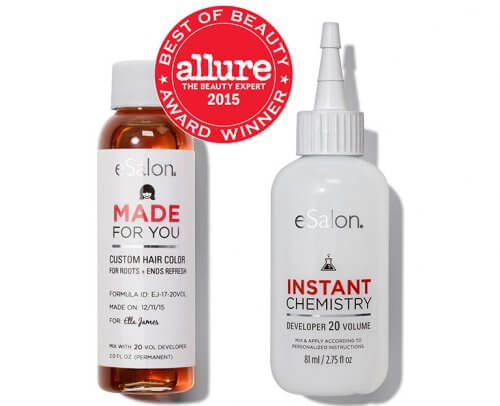 Sick of the salon? This service offers made-to-order hair color. Fill out an  online quiz about your current hair color, recent treatments, hair type, and several color options will pop up. You can order one batch or choose auto-refill at a discount. E-chat is available if you need support and there are supplemental products available, like color-enhancing treatments and root concealers. Satisfaction is guaranteed.
Price: $24.95 for one use or $19.95 for auto-refill at ESalon.com. Right now there's a 50% off introductory offer!