If you have a beauty junkie on your love list, no need to put your thinking cap on to find the perfect Valentine's Day gifts. From lip treatments paired with chocolates to practical storage solutions for beauty overflow, I've got you covered this Valentine's Day!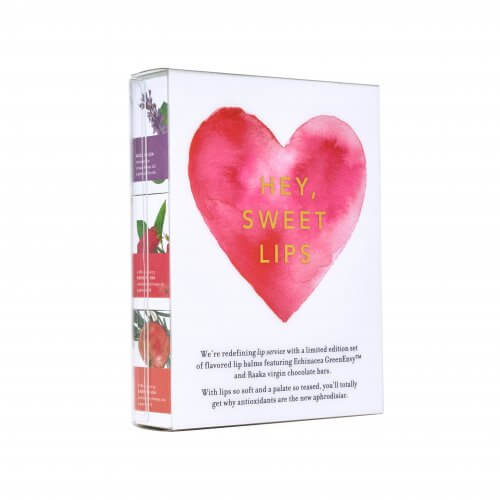 Lip balm and chocolate: Two things you can never have too much of. This limited edition set from Farmacy contains three Farmacy Lip Bloom lip balms paired with scrumptious Raaka chocolate bars in matching flavors: Strawberry Basil, Lavender Mint and Apple Rosemary. The Lip Blooms contain Farmacy's proprietary Echinacea GreenEnvy, which protects and nourishes the delicate skin of the lips. Emollient Caster Seed Oil and Sunflower Seed Oil provide an essential barrier against the elements.  Price: $48 at FarmacyBeauty.com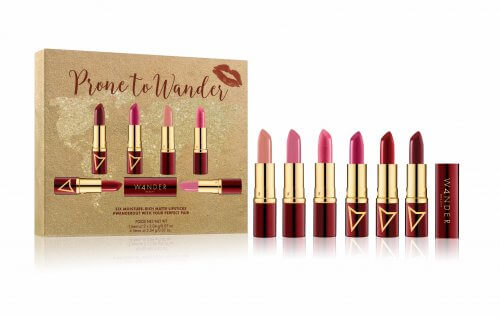 If her lipstick changes with her moods, this six-lipstick set will give her all the variety she craves. These nourishing matte lipsticks range from neutral to deep and they can all be used with the Wander Beauty core, which holds two lipsticks – perfect for going day-to-night on the go.
And speaking of on the go, the lip-shaped Pucker Up Pouch is possibly the cutest makeup pouch ever! Price: $49.00 (a $90 value) and $38 at WanderBeauty.com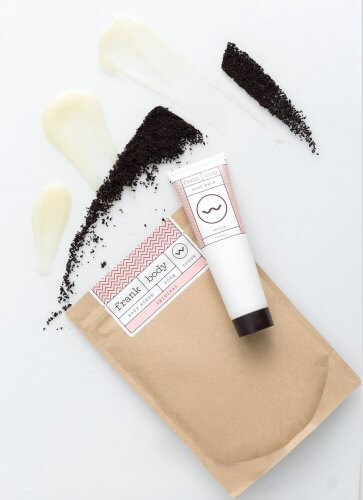 This fun kit comes in a cool box – that she might want to save – and contains an energizing body scrub, emollient body balm and even some fun stickers.  The scrub, which comes in re-sealable paper pouch, will scrub away all that winter roughness. The balm is extra rich to soften even the driest skin. You can also use it on the cuticles and to add a little shine to the cheekbones and hair.
Price: $37.95 at US.FrankBody.com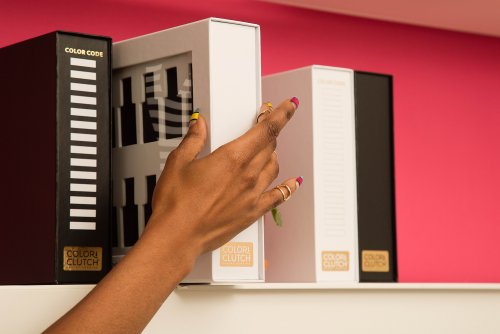 If she does her own nails, she probably has a tangle of polishes in a bin somewhere. This innovative storage solution holds 14 polish bottles of just about any shape. The slim box has a clear window so she can see her shades at a glance and it can be placed on a shelf when not in use. Available in black, white or Jamberry purple. $19.99 at ColorClutch.com and Container Store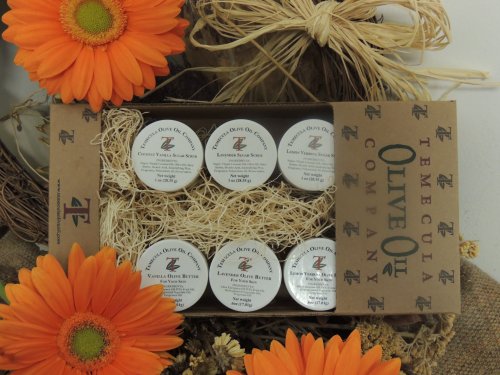 For the girl who loves variety, this set has three different travel-sized body butters and sugar body scrubs. The whipped butters are delicately scented and made with olive oil to keep the skin moist. The sugar scrubs contain Maui Sugar and olive oil to slough off all those dead surface cells and reveal that baby soft skin underneath. Price: $24.95 at TemeculaOliveOil.com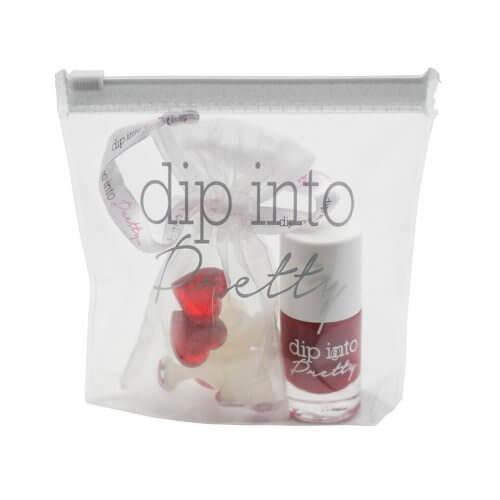 This cute little set contains a date-worthy red polish and a set of "Sweet Heart" extra comfortable silicone pedi spacers for that perfect at-home pedi. Dip Into Pretty polishes are "5 Free", meaning that they do not contain Toluene, DBP, Formaldehyde, Formaldehyde Resin or Camphor.
Price: $18.99 at DipIntoPretty.com
This gifting-ready set contains a 21-day supply of ultra effective skin care in travel sizes of Daily Cleanser, Resurfacing Accelerator, Tri-Power Peptide Hydrator and Daily Defense SPF. Perfect for a Skin Authority fan who travels or a newbie to the brand. Price: $58 at SkinAuthority.com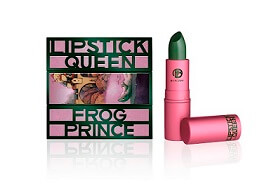 We all have our own distinctive chemistry and this pH reacting lipstick from Lipstick Queen transforms from a froggy green to a gorgeous pink that is unique to the wearer. The long-lasting lipstick is enriched with shea butter to keep the lips moist in the dry, winter weather. Price: $25 at LipstickQueen.com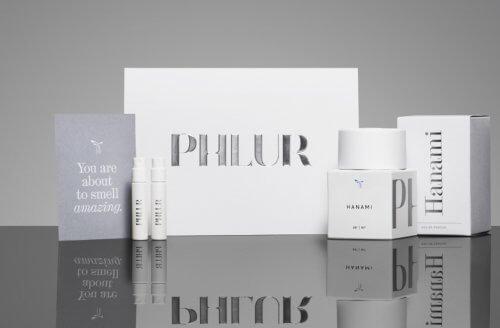 If she's looking for a new fragrance, avoid a misstep and gift her a fragrance experience from PHLUR.  On PHLUR.com she'll go through a series of visual cues to help her select two scents that most resonates with her. She'll receive a lovely physical or virtual card, her choice of two scents to test and then a full size bottle of her choosing.  Five dollars from this gift is donated to the Central Park Conservancy or the International Union for the Conservation of Nature.  Price: $95 at PHLUR.com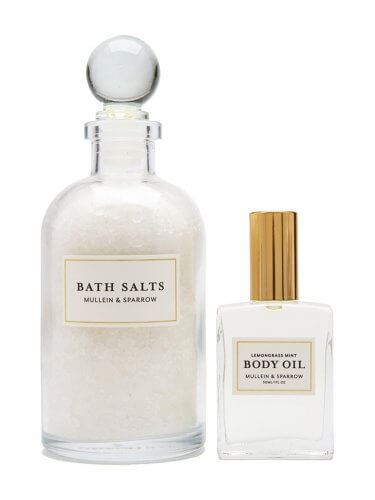 For the bath-lover, this set includes two indulgent products; 9oz. Detoxifying Bath Salts & 1oz. Lemongrass Mint Body Oil. Their invigorating scent will give her a boost at bath time and leave her with silky soft skin.
$31 at Gilt.com