Fabulous, professionally styled tresses can be yours when you enter the Nexxus New York Salon Care Sweepstakes going on now at Walgreens and Duane Reade stores in New York Metropolitan Area. From now until 7/30/15, when you buy any full-size Nexxus New York Salon Hair Care item, you'll receive an entry code  with your receipt, that when entered here, makes you eligible to win a special styling session with celebrity stylist, Kevin Mancuso.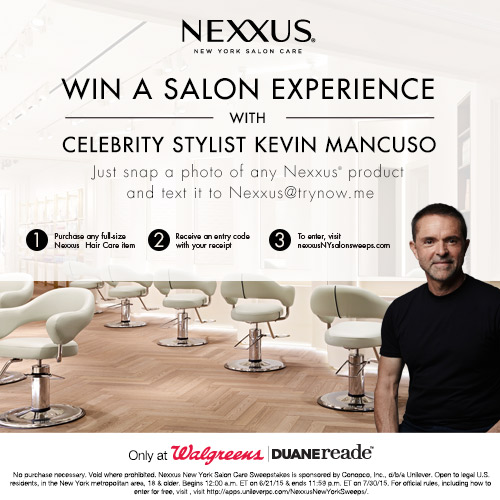 Nexxus's New York Salon has always provided cutting edge style, but their new formula harnesses the power of the elements to help give hair an extra boost. Now you can get the healthy, fluid, hair you've always wanted, with the added benefit of possibly winning a salon experience with a celebrity stylist Kevin Mancuso at the prestigious Nexxus Salon in NYC, a $1,000 value!
Y'all know I have access to my fair share of stylist but I'd still love the opportunity to have my hair styled by Kevin Mancuso using Nexxus products that have ingredients such as caviar complex.  Talk about fancy!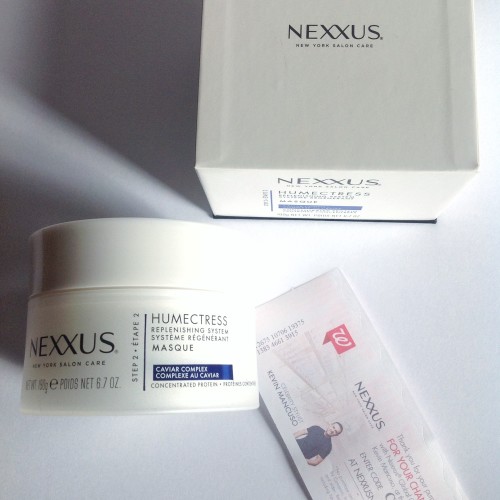 Yup, I bought the Nexxus Humectress Replenishing System Masque ($19.99) because I'm the consummate beauty blogger and I love trying new things (and I want fabulous hair).  The Masque has caviar complex and elastin protein and promises to restore moisture and balance hair.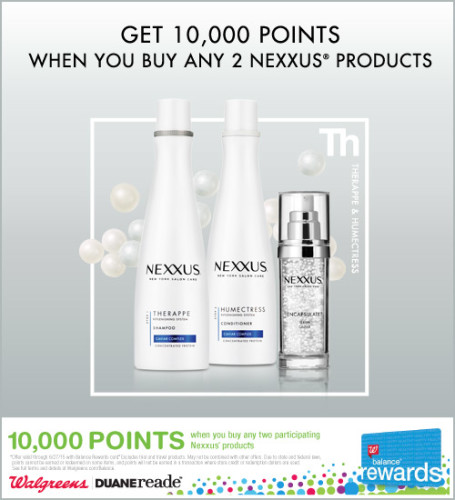 What's equally important is that I got 10,000 Walgreens points for my purchase AND I now have my code to enter the sweepstakes.
To recap, here's how you enter the Nexxus New York Salon Care Sweepstakes:
1. Visit any  Duane Reade or Walgreens store in the New York Metropolitan Area and buy any full-size Nexxus® Hair Care item.
2. Receive an entry code from the printout with your receipt
3. Visit UniliverPC.com to enter your code
Kids, you have to be in it to win it and I'm definitely in it….with soon to be fabulous hair in tow.
Disclosure: Post sponsored by Lunchbox. Opinions are 100% my own.