The first time I attempted the Half Up Top Knot was probably sometime around middle school. Back then I smoothed my unruly mane with tons of conditioner, and wrapped half with the closest thing in my bathroom I could find to a hair tie (never discounting the occasional thin rubber band – ouch!) The Half Up Top Knot was my go-to style when I felt that my hair wasn't at maximum potential.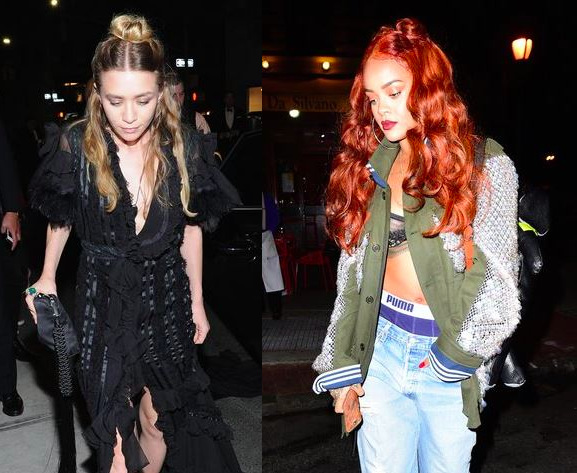 As the trends of yesteryear make their way back around again, I'm happy to report that my middle school hair style is popular once again – break out the conditioner and the extra-hold JAM! (Drugstore.com, $6.99). The Half Up Top Knot is just as versatile nowadays as it was back then and is loved by celebrities like Rihanna, and Ashley Olsen, as well as regular folk, like yours truly.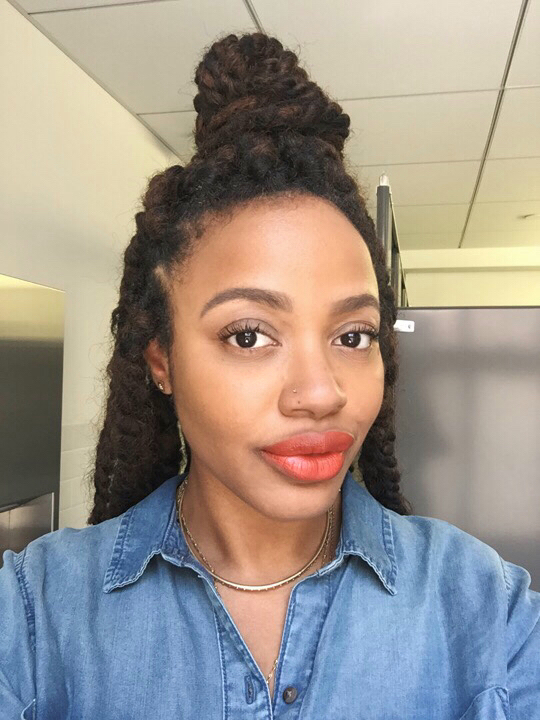 The style is a perfect change up for the effortless top knot style, and is simple and easy to execute. It can be worn on straight, curly and coily hair and even works with box braids or Senegalese twists (like mine.) Wear your bun closer to the back of your head for a more romantic or professional vibe, or closer to the front of your hair line for a bit of unexpected edge. For a little 90s glam, try a center part with two small buns on either side (I'm looking at you Rihanna).
The Half Up Top Knot is a summer hair trend that encompasses fashion flair with everyday comfort and ease. Try it once, and you'll be hooked — well, at least until winter hits (Brrr).
What are your thoughts Half Up Top Knot?