Saks Fifth Avenue recently hosted its 1st Annual Beauty Editors Day and I had an opportunity to speak with a few editors from various publications. Today I'm sharing my conversation with Victoria Kirby, Beauty Director at Redbook. Victoria shares the top three products that got her through the summer,  her fall fragrance picks, the most challenging part of her job and more!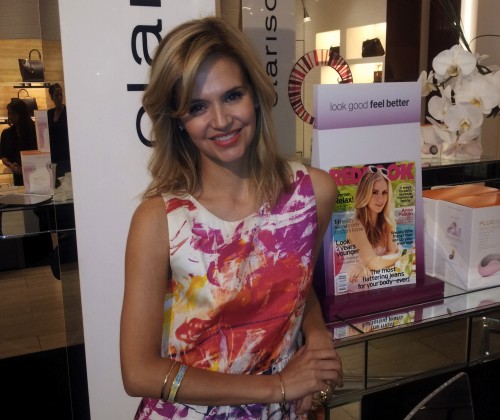 Beauty Director: Victoria Kirby
Publication: Redbook
TTB: What is the most challenging part of being a beauty director?
VK: The most challenging part — there are so many good parts. I guess the most challenging part is that we get so many products ever single day and we want to be able to test all of them, I know it sounds like its not a difficult problem to have but a lucky problem to have, but it's hard to get to everything. Obviously we are aware of the bigger brands but we want to test the smaller unknown brands.If we don't test all the products ourselves we are enlisting staff to do that. There is a lot going on also with writing and editing and meeting brands – so, there is also the issue of balance.
TTB: I totally understand because it is also a problem for me and I only blog part time.
How receptive are you to indy brands and how do you weed through products and get that info to your readers? 
VK: Definitely through trying to make sure we, and other members of our staff, are constantly testing to find those products that live up to their claims. Especially for a magazine like Redbook, Our readers are not just in NY and LA, they are all over the country. So it is important to find those products that are not in big department stores or drugstores —  so, we want to discover products for them and of course these indy products are more than likely online so readers everywhere will be able to purchase. It very exciting when we find that one product and we cover them and the brand is so excited, we like that and it is very gratifying, we feel that we are making a difference.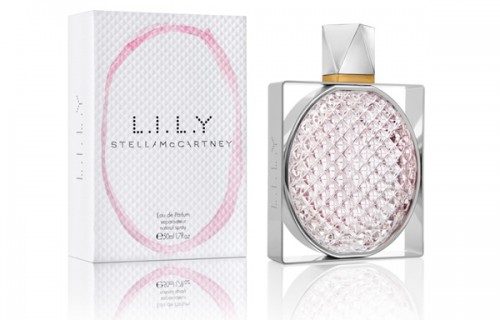 TTB: What were your top three products for summer?

VK: My Clariosonic – I have been using it for years and there is nothing like it to get that NYC day off my face. Every time I use it it's like a mini facial.
Kielh's SPF 50 for the face – very light weight and only takes a couple of minutes to absorb into my skin and I can put it on top of my makeup and it doesn't mess up my makeup
I am really obsessed with Stella Mcartney, L.I.L.Y.  It is not a fragrance I thought I would like because – well,  I like florals.  L.I.L.Y has  lilly, of course, and notes like moss and truffles, this turned out to be a perfect blend of light florals, earthiness and spiciness with a little something different. I have been wearing it everyday since I got it at the launch event. I think it will be available in the US sometime late September.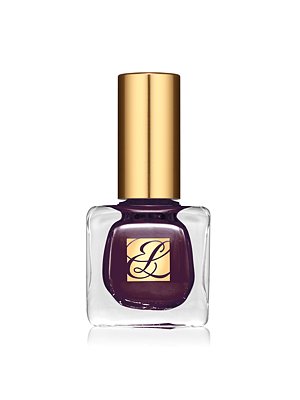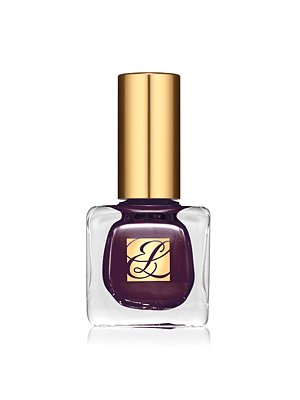 TTB: What are you looking forward to for fall. Could be fashion or beauty — maybe you already have it in your shopping cart just waiting to hit that "buy" button?
VK: For beauty – I love the deeper richer makeup, like the deep red lip colors that were on the runways.  We are working on a nail story for fall — all the nail colors for fall are amaaaaazing, they are like earth tones but they are a lot richer and more lush — All of the deep greens and brownish purples, they looks so rich and so sophisticated.  Then there  are all the metallic nail polishes that are really dark — those are a lot more fun than your regular wine colored manicure. We are really obsessed with the fall nail colors.  For fashion – I don't know.  I need to go shopping, I'm just getting my fall issues so I really need to dig in. But I always love a great pair of boot that can take me through fall, winter and into spring but I haven't picked out any as yet — we'll see.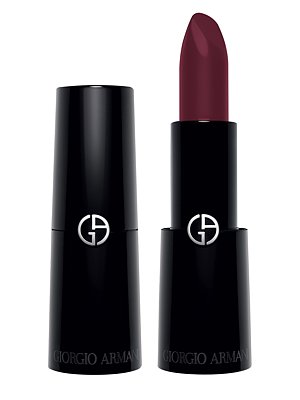 TTB: For the women out there really anticipating fall and looking ahead to spring, what are the top two things you would recommend to them?
VK:  Deep rich lipsticks – even if you are not into lipsticks – maybe a gloss or a stain.  And there are so many finishes, from a sheer finish to a full coverage matte lipstick.  The rich bit of color on your lips is amazing. There is something so sophisticated about pairing that lip with all the cozy fall sweater and all the layering we do with clothing. Now is a good time to step it up and change up your scent.  There are some cools scents that are not like anything out right now.  Diptyque's new fragrance and Marchesa Parfume d'Extase are a couple — we just covered a Diptyque in our last issue. There are some good original scents coming out this season, the one you select will take you all the way to next summer.
TTB: Thanks, Victoria.  It was lovely to meet you.
VK: Thank you!