Whether you have a well-behaved mane or crazy hair with it's own zip code like mine, we all need a few essential tools to achieve the look we like. Here are 7 hair gadgets to make styling easier.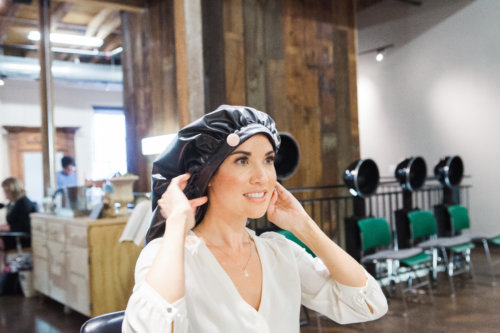 This hair protection cap is a BIG step up from your classic drugstore cap. First, there's a ton of room in it, so those of you with lots of hair no longer need to cram your hair in.  The cap can be gently tightened around the hairline allowing  you to do an overnight  treatment without ruining your pillowcase. It's soft, waterproof, static-free, washable, and it comes with its own storage pouch for travel. 
Price: $52 at AllCapsHair.com
The Grommet Bittersweet Matte Aluminum Hair Tie Bracelet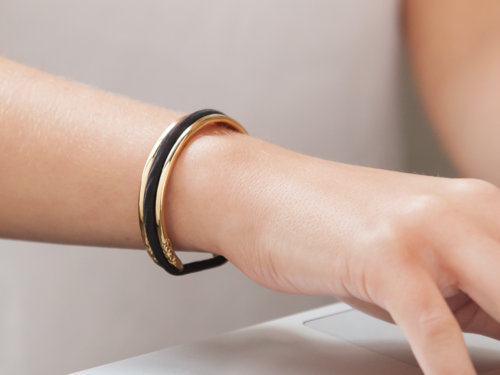 My daughter and I are in need of a hair tie at the most random moments, so I always have one with me. This stylish bracelet by Maria Shireen is designed to hold a thick or thin hair band. A great alternative to wearing the boring old band on your wrist. It also eliminates the not-so-stylish hair band indent. Available in silver, rose gold or gold.
Price: $24.95 at TheGrommet.com
These hair clips were invented to handle big hair that is hard to contain with traditional hair accessories. They simply clip onto the hair and hold it gently, preventing breakage and tight "bunny tail hair". They are available in four sizes, so you'll definitely find one that fits your poof.
Price: $14.99 and up at ThePuffCuff.com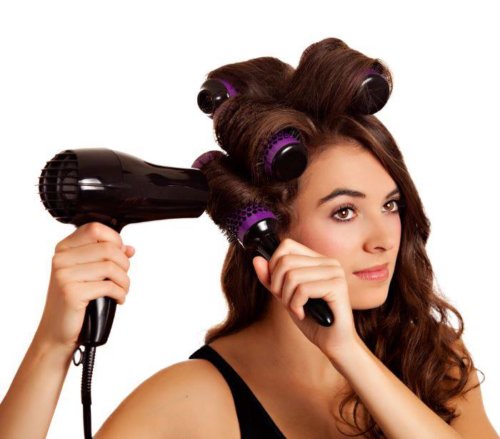 For those of you who prefer to blowout your hair at home, Click n Curl makes that process easier. You roll and blow dry one section, then remove the handle and move onto the next section, leaving the first barrel in to cool and set. Love the efficiency! The travel set is my pick – it comes with a carrying pouch.  Available in four barrel sizes.
Price: $33 at Click-n-Curl.com
CHI Escape Cordless Hair Styling Iron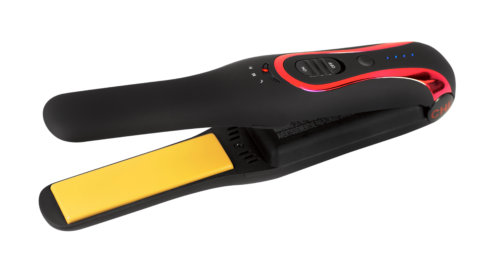 To finish off or refresh that blowout, try this tiny, cordless flat iron, which has three color-coded settings for different hair types. It's so easy to use and I love that I don't have to wrangle with a cord. The ceramic plates help to prevent heat damage and ensure smooth straight hair. Car charger, wall charger and heat-resistant pouch included.
Price: $109 at Ulta.com
Kiss Instawave Automatic Curler

Curling your hair can be so much work! Thankfully, this tool does the work for you. Simply place a section of hair behind the prongs at the base and press the button for the curl direction you want. The barrel spins gathering up the section of hair. After a few seconds you've got a smooth, springy curl!
Price: $37.99 at Target.com
InStyler BLU Turbo Ionic Dryer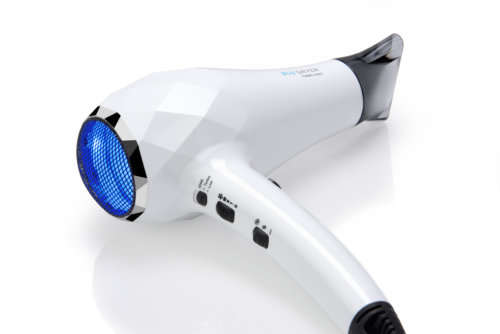 This dryer works twice as fast as a typical dryer, but without the frizz associated with high heat. Not only does it save time, but I also love that the settings are totally customizable. You can adjust the dials to control airflow, heat and ionic power for the most effective setting for your hair.
Price: $99.99 at Ulta.com