Scarves have crossed the line from being just a simple accent piece to helping to define an entire wardrobe. One of the easiest ways to quickly turn up the volume on an outfit is by adding a scarf – somewhere. Whether it's tied to your bag, a wrist, or expertly draped around your neck, virtually any type of scarf will add depth to your outfit and an extra layer of awesome. Need a few more reasons why you should add a scarf this season? Read on for 3 Reasons to Add a Scarf to Your Outfit This Fall.
1. Alternative to Statement Necklaces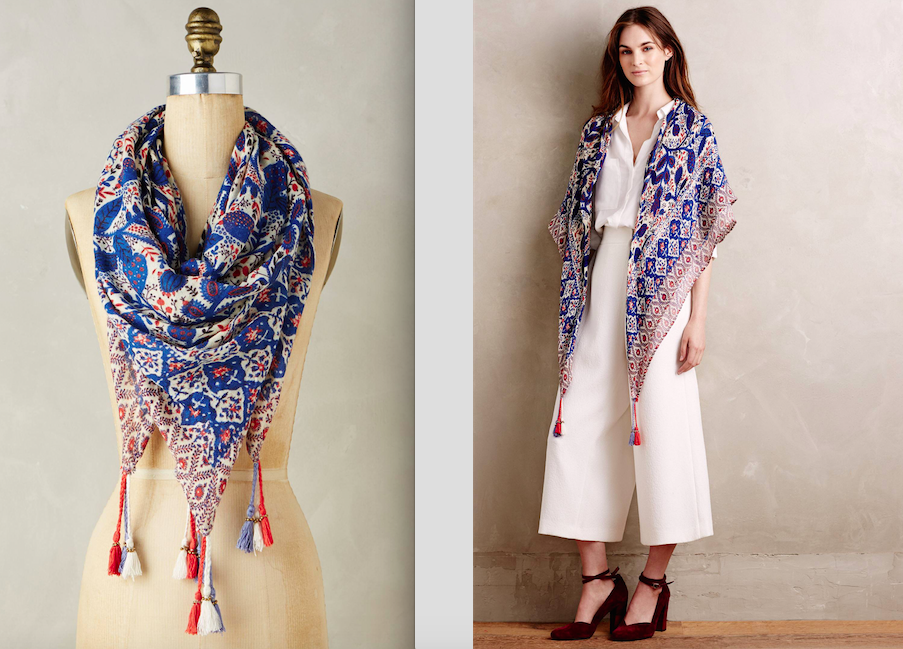 Sometimes, wearing the same necklace week after week can be a drag. Pop on a an embellished scarf for added volume, warmth and coziness. 
Shown: Anthropologie Shefali Square Scarf, $98
2. Dress up Your Basics
Need a little boost to a basic white t-shirt and jeans? A bright scarf tied or draped around the neck can help to add a sophistication to an otherwise basic look. Pair with a blazer or trench and mules for a effortless sophistication.
Shown: Forever21 Striped-Trim Frayed Scarf, $12.90
3.  Be More Like Lenny Kravitz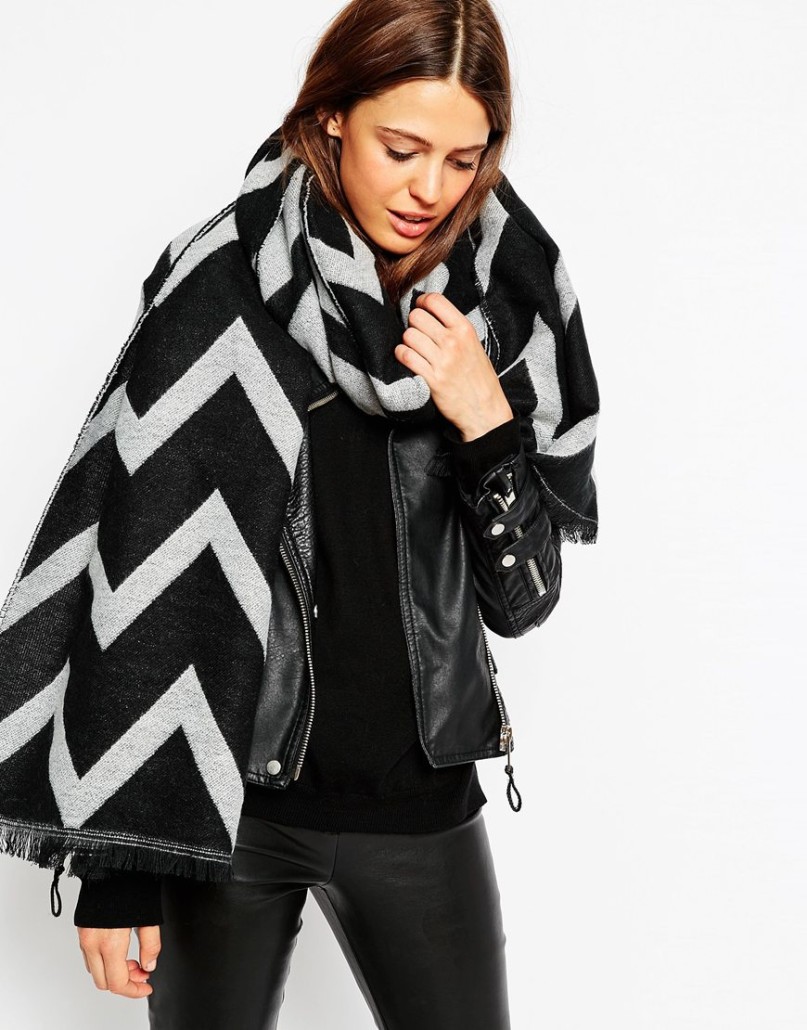 If you love the internet as much as we do, you probably saw this image of Lenny Kravitz wearing the world's largest scarf.  You totally need to get in on the action with your very own version of the look — but only if you are brave enough.
Shown: Asos Oversized Scarf in Woven Chevron Pattern, $33.
Bored of wearing a scarf in the same way? One of the best aspects about scarves is how versatile they can be. Check out the video below from Nordstrom that shows you everything we are thinking! (There's even a tip for wearing scarves on your next beach vacation.)
How Do You Like to Wear Scarves?