I know from experience that it can be quite challenging to buy a Valentine's Day gift for a guy.  Not because they make it  difficult but because when they fail to choose, or hint at an option, the field is wide open and panic sets in.  Not to worry, a great fragrance is almost always a quick, easy and stress free gift for any guy, no matter the occasion.  Below are a few options to get you started:
Gucci
Gucci Guilty Intense Pour Homme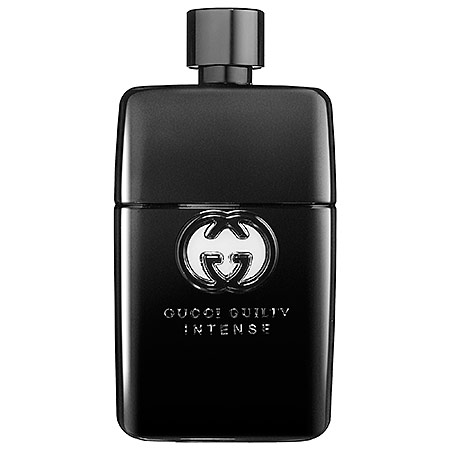 "Gucci Guilty Intense is an arresting eau de toilette: a contemporary fougére that provokes as it seduces." Notes include:  Italian lemon, avender, coriander,  orange flowery,  neroli, amber, leather and patchouli, hallmark of Gucci fragrances. The fragrance is  sexy, alluring and masculine.  If you can picture your ideal man, he'll probably smell something like Gucci Guilty Intense.
Dolce & Gabanna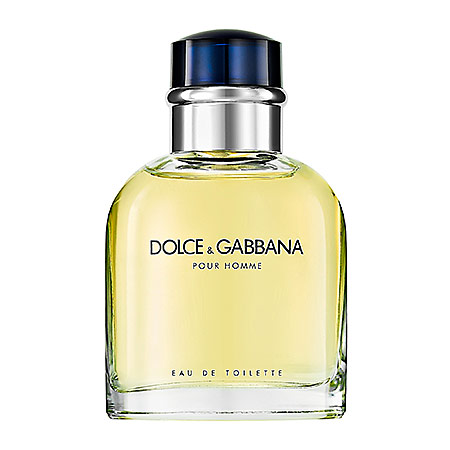 Dolce& Gabanna Pour Homme includes: neroli, mandarin, bergamot, lavender, sage, pepper, tobacco, cedar wood and tonka bean. The scent is all at once fresh, spicy and a little sweet. It has a subtle sexiness.  Perfect for the guy who might underestimate the power of his appeal.
Calvin Klein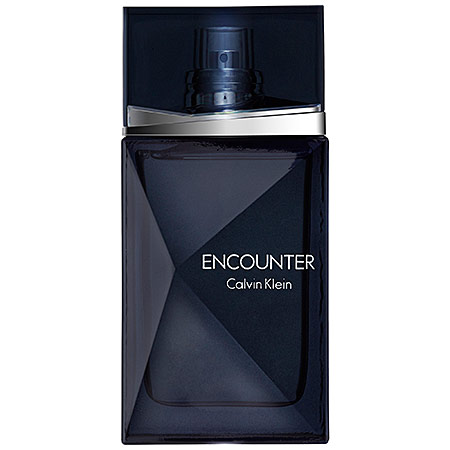 "Encounter by Calvin Klein is an addictive, sensual, and woody men's fragrance. A modern take on classic film noir- it's a sophisticated story of unresolved tension and desire between a man and a woman."  Notes include: mandarin, cardamom, rum, pepper, egyptian jasmine, patchouli, cognac, agarwood, atlas cedarwood, sexy musk. 
Paco Rabanne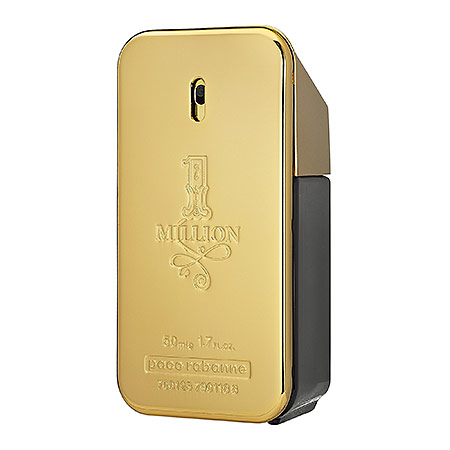 "Is a masculine fragrance with a high impact signature that gives it a fresh, spicy and leathery scent. The fragrance starts with a series of luminous and sparkling notes. The freshness of grapefruit, mint and blood mandarin in the top note is followed by the rare intensity of the middle composed of rose absolute, cinnamon and spicy notes. These all come together with the ultimate velvety harmony of leather, white wood, amber and Indonesian patchouli essences." 
Dior
Oud Ispahan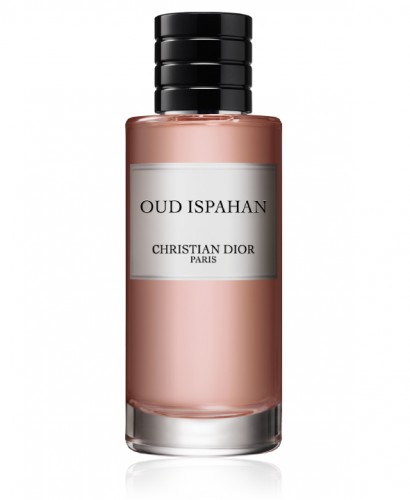 This masterfully crafted unisex Oud is a part of Chistian Dior's La Collection Privée. The notes are Labdanum, Indonesian Patchouli, Laotian Oud Essence, Turkish Rose and Sandalwood.  Oud Ispahan starts of relatively light but quickly turns warm and spicy and stops just short of being too intoxicating. This is a bold fragrance with heavy Oriental influence. Oud Ispahan is guaranteed to turn heads.  Ladies, the upside of  buying this  fragrance is that it works for men and women, so, you'll also be getting yourself a gift.   Oud Ispahan $155,  Bergdorf Goodman 212 872 8980 
Arquiste
Carlos Huber, founder of Arquiste, calloborated with renowned perfumers from across the globe to create a collection of seven eau de parfum.  Each fragrance is "meticulously researched using authentic sources and crafted with only the rarest of ingredients, each fragrance restores the olfactive experience of a particular time and place, allowing both women and men to unlock personal revelations and experience history in a most intimate way." The end result is a beautiful collection of time period fragrances that  allows you to close your eyes and be transported back in time to each unique destination. I have highlighted my favorites below:
Cocoa Absolute, Mexican Vanilla, Cinnamon and Chili infusion – Need I say more?  Hubar developed this fragrance in conjunction with Rodrigo Flores-Roux and Yann Vasnier. This scent is fashion after a cocoa infused baroque recipe of 16th century nuns in Mexico City.  It is very skillfully crafted and delivers layers of wonderfully intoxicating aromas. Not that there could be a subsitute for eating chili infused dark chocoalte but if ever there was one, this be it.  I think this will make a perfect gift for any guy that has a sweet tooth.  ANIMA DULCIS $165
Inspiration: "January 1837, St. Petersburg, Russia – On a frosty winter afternoon, a fiery gentleman finishes his toilette by dabbing on a preparation of Neroli and Violet. He draws down his cuffs, dons a heavy fur and strides out in polished leather boots. As he rides off on his sledge, the woody scent of Fir fills the air. Beyond the snow-laden trees, on a clearing bathed in amber light, his fateful duel awaits." 
This is the best way I can describe it — Its the scent of a man before he gets too sweaty, he is not squeaky clean but he is not ready for a shower, he smells…perfect.  Aleksandr includes notes of Neroli, Violet Leaf, Fir Balsam and Russian leather. If your guy needs to be a bit more…"manly," try Aleksandr, it's easier than finding him a duel.  Aleksandr $165.