Repeat after me: Glowy skin is always IN! Clear skin is always in style, no matter the season. While makeup can help you achieve the look of glistening skin, I prefer to stick with skincare that's formulated to improve skin's look and feel.
And this is why Fresh Vitamin Nectar Moisture Glow Face Cream ($42) is my new must-have for positively radiant skin.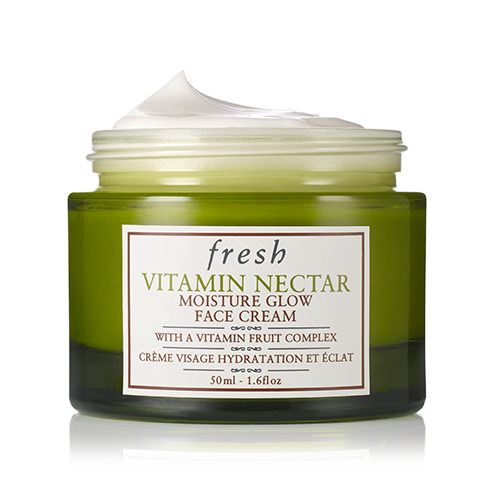 The moisturizer is a blend of antioxidant rich Vitamin C, E, B5, citrus extracts and minerals that help awaken and stimulate the skin for a vibrant complexion.  This glow-getting face cream is super gentle and perfect for all skin types, especially sensitive skin. The lightweight formula has a slight citrusy scent (worth noting if you're sensitive to fragrance).
I like to use the cream overnight to have a dazzling complexion in the morning. As someone with oily, sensitive skin, I usually wake up to greasy, irritated skin. But with this moisturizer, my skin is no longer irritated, and I have a revitalized look regardless of how much sleep I got the night before.

If you're in need of a face cream that hydrates, softens and imparts a touch of glow, Fresh Vitamin Nectar Moisture Glow Face Cream ($42) is worth a try.