Everybody showers, we hope. Below is a round-up of bath and body products for all the nice people on your holiday gift list.

Bliss Spa
A three-piece collection of Bliss at-home spa essentials for a clean, soft body from head to toe. Any of your girlfriend's would be happy to receive this gift –If not, "unfriend" ok, not really.
'Tote'–Ally Bliss A Spa-To-Go Trio Of Must-Have Face + Body Blends Set
Price: $35

Soap Cartel
Soap Cartel makes artisanal articles for the bath, body, & home. Make a great impression on the in-laws with this basket of hand made products.
Includes:
3 Soap Bars (5 oz. each)-
1 Detox Campaign
1 Egyptian Rose
1 Lavender Muse
2 Bath Tablets (4.5 oz each)-
1 Minty- Rose
1 Lavender- Mint
Price: $45. See other Soap Cartel Gift baskets here.

Votre Vu
Little Miss Hard to Buy For Holiday Gift Set
The name "Little Miss Hard to Buy For" says it all but also great for anyone who loves soft skin and smelling like fresh baked cookies.
Set Includes:
TARTE D´AMANDE Body Soufflé
EIFFEL POWER Lengthening and Fortifying Mascara
BÉBÉ DUETTE Luxe Lips Framboise and Hand Crème (1 tube)
Price: $45. See other Votre Vu gift baskets here.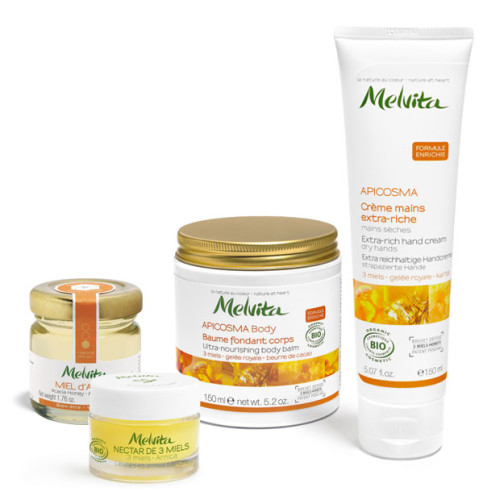 Melvita
A nourishing body care set full of treasures from the beehive. The Apicosma Holiday Honey set brings together amazing body care products. This organic line of products is perfect for that friend who eats clean and green.
This set includes:
The Apicosma Ultra-Nourishing Body Balm 150ml
The Apicosma Extra-Rich Hand Cream 150ml
The 3-Nectar Honey Balm 15ml
An Acacia Honey Jar 50gm
Price: $55. See other Melvita gift baskets here.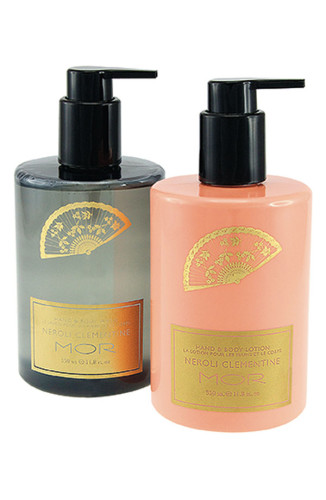 Neroli Clementine is enriched with hydrating oils and nourishing extracts, the formulas will leave skin feeling soft, supple and refreshingly fragrant in the fresh citrus scent of Neroli Clementine. Perfect for your hippie friend who has a soft spot for floor length skirts and may have a vial of patchouli laying around.
Price: $17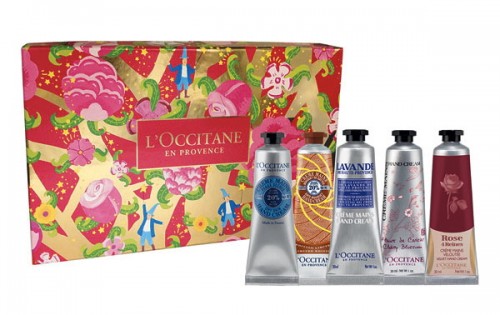 L'Occitane 'Hand Cream Confections' Set
Set includes: Lavender, Shea Date Bouquet, Shea Butter, Rose 4 Reines and Cherry Blossom Hand Creams (1 oz. each) These luxurious hand creams are perfect for everyone on your list.
Price: $40

Philosophy
An exfoliating and hydrating scrub with a spiced, ginger scent. Perfect for that friend who is always showing a bit of skin.
Price: $25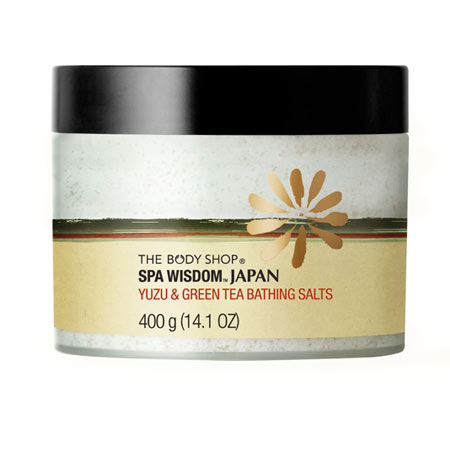 The Body Shop
Spa Wisdom Japan Yuzu and Green Tea Bathing Salts
Wash away your cares and uplift your body and mind with a delicately scented serene bath soak that leaves your skin feeling cleansed and delicately scented. For your corporate pals who love to soak away their stress.
Price: $28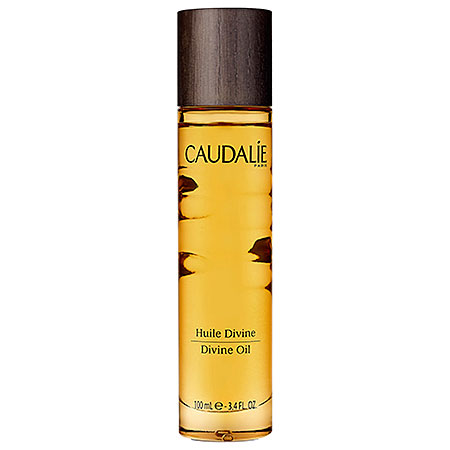 Caudalie
A multi-use miracle oil is ideal for hair, nails, bath, and massages. Divine Oil is a unique alchemy of four extremely fine and evanescent vegetable oils. Great gift for your resourceful friends whose skirt may also double as a turban.
Price: $48
Londontown
A nail treatment system to improve nail care and health. All products in the system work in unison to repair, strengthen and hydrate the nail and cuticle. Perfect for the woman who stays on every nail trend.
The set include:
Restorative Nail Cream
Nail Hardener
Protective Top Coat
Nourishing Cuticle Oil
Strengthening Lacquer Remover
Price: $125

Island Spa
Cinnamon Clove & Orange Foot Care Gift Set
This is perfect for that friend that does everything herself, including de-boning a turkey with one hand tied behind her back.
The set includes:
5.1 fl oz cinnamon clove & orange foot scrub,
5.1 fl oz cinnamon clove & orange foot lotion
Toe separator
Pumice stone
Loofah
Price: $10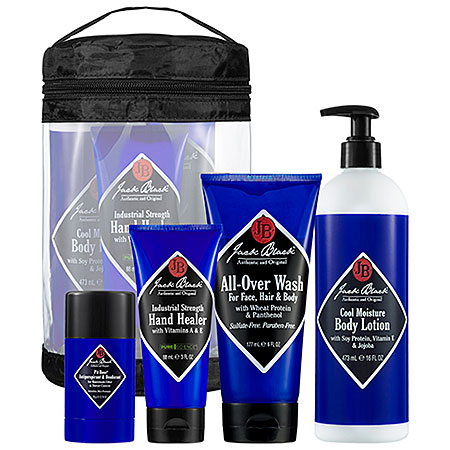 Jack Black
A collection that includes four of Jack Black's most popular body care products packaged in portable, reusable zip-top bag. Great for any guy in your life. Honestly.
Price: $56