Working out is a real chore for me and I'm never in the mood to do it. However, my love of food and my disdain for muffin-tops and back fat pretty much guarantee that I will workout frequently. With that said, one might think I am all into gadgets and other contraptions to get results. I am actually the opposite. I like working with free weights and barbells. It feels more natural to me and I can modify and vary my range of motion according to how I feel and not get looked into the limitations or requirements of a machine. I'm not saying I have it right, it is simple what I prefer. The Workout Band from Hourglass Angel is perfect for my style of workout.

How The Workout Band  Works
The band is wrapped and hooked around the midsection from just under the breast to the top of the pelvic bone. It is very securely fastened and basically feels like you are getting a hug from a grandparent you haven't seen in years, in other words — it's pretty tight. According to the manufacturer, the band "creates compression in your core, stimulating thermal activity and ramping up perspiration. This process allows toxins and impurities to exit the skin, while mobilizing fat cells. Put simply, the band helps ensure that your workout is working for you."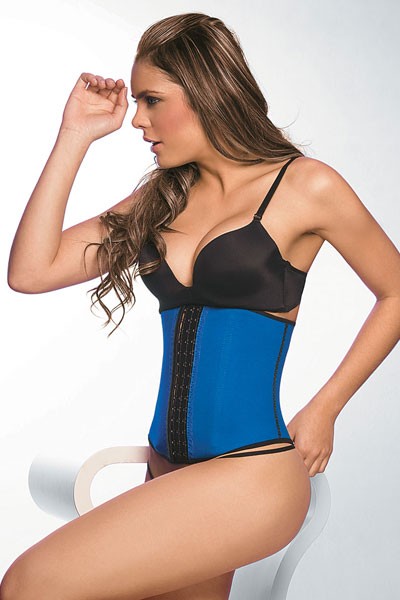 My Results with The Workout Band
More than anything, The Workout Band provides me with support and helps me to keep proper form during exercises such as lunges, squats, dead-lifts and planks. I have a lower back injury which makes proper form imperative for me.  Keeping correct form helps me to reduce my risk of aggravating my injury and I can squeeze in a few more reps into each set.
I noticed an increased amount of sweating around my midsection but I can't say I lost fat in this area at a faster rate than I did in the past. I started with The Workout Band in medium and fastened it at outer most hooks.  At the end of a month of use I was able to move to the inner hooks but it wasn't as comfortable — I suspect I have a few more weeks to go before I can comfortably stay in the inner hooks. The band is cut lower in the back, so, it doesn't restrict movement for back exercises. As expected it does restrict movement for core exercises, so, you might want to remove it before doing situps and crunches.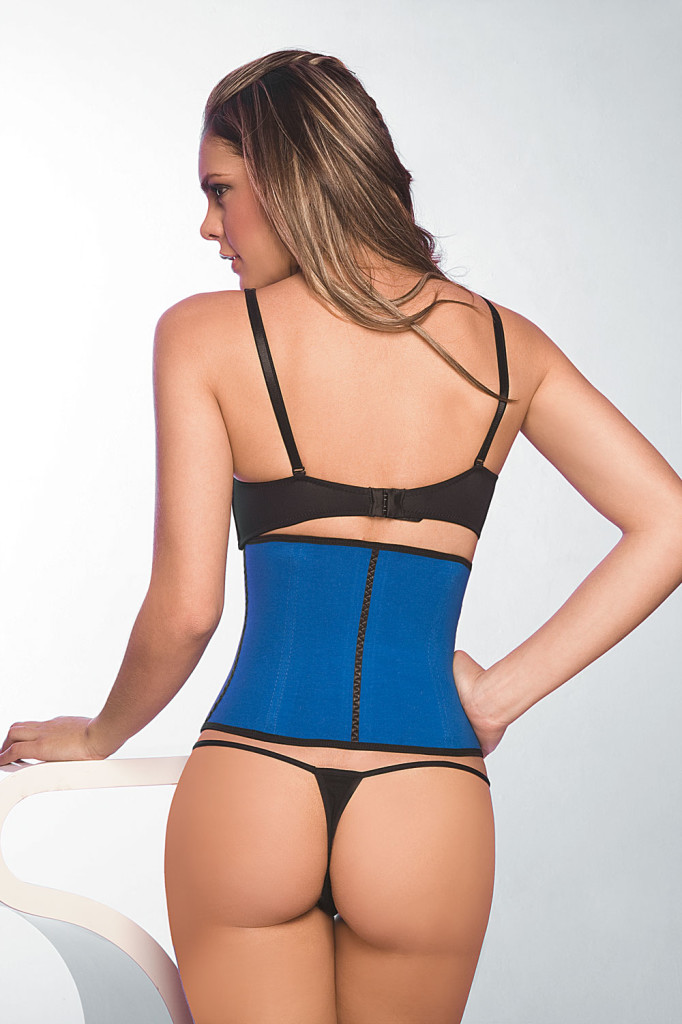 The Workout Band Construction and Care
The Workout Band is made from latex and has cotton exterior and interior lining. It has FlexiBonig anchors, similar to those found in girdles and other shapewear, that provide control and help to keep the band in place. Two rows of hook and eye closures allows you to find your most comfortable fit and adjust as you slim down. I wash The Workout Band by hand using mild detergent in lukewarm water and let it air dry.
The Workout Band retails for $52.99 and is available at hourglassangel.com in Blue: XS, S, M, L, XL, 2XL, 3XL
Have you tried any workout bands? What were your results?
—
Find Christene, @ChristeneCarr, on Twitter, Instagram, Tumblr, Pinterest and her blog.