Perfumer, François Demachy, created Oud Ispahan based on young Christian Dior's near obsession with the rich culture, amazing textiles, colors, and scents of the Orient, where most Ouds originate.  This masterfully crafted unisex fragrance uses Oud or 'Black Gold', to create Oud Ispahan as a part of Christian Dior's La Collection Privée.
The Notes
Strong, seductive and intoxicating, Oud Ispahan is a blend of Labdanum Absolute, Indonesian Patchouli, Laotian Oud Essence, Damascena Essences Accords and Sandalwood.
The name 'Oud Ispahan' suggests that both Oud and the Damascus Rose, of which Ispahan is a variety, should have starring roles in this fragrance — which they do. While Ladbanum Absolute opens, it quickly gives way to a heady, sweet and leisurely stroll through the Iranian countryside where Damascus Roses are in full bloom. The Oud later appears and mixes effortlessly with patchouli and sandalwood, imparting aromas that one might liken to charred, damp earth and a combination of mossy and sweet resinous tree bark.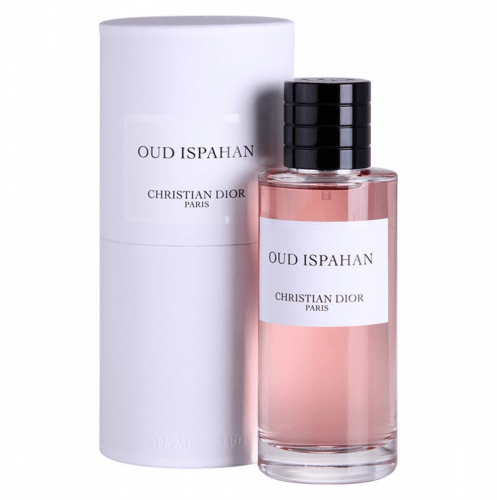 The Wear
Though the Oud is present all throughout the fragrance, it is at first bested by the beautiful scent of the Damascus Rose. As Oud Ispahan wears,  the sensual, seductive, animalistic elements characteristic of Ouds, push forward leaving the wearer with a well-balanced, warm aroma that is sure to turn heads. Oud Ispahan wears beautifully for hours.  Its longevity will cause you to question the wear and sillage of every other perfume in your collection.
Oud Ispahan definitely harkens to The Orient and pays homage but with a distinct Western finish — something Christian Dior himself might have envisioned. It retails for $210 and is available here.