ThisThatBeauty Reviews: Chrome United
With key notes of Bergamot, Coriander, Ceylon Black Tea and Cedar Wood I wasn't expecting to be transported to the beach but that is exactly what happened when I got a whiff of Chrome United.  Created by perfumer, Richard Ibanez of Robertet , Chrome United is a linear fragrance (it wears the same from start to end) and was crafted for a generation of men seeking something "authentic, innovative and unique [….] they realize that life is in the living. Their bond is solid. They shine as individuals whose differences make them stronger."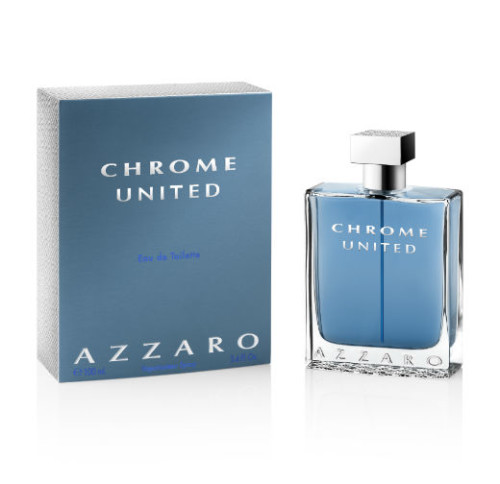 This cologne smells like a guy I would have dated 10 years ago, someone bold and confident who is always up for adventure.  (Who am I kidding, if I was still dating I'd date that guy right now.) Chrome United is quite noticeable for the first  three to four hours but gradually fades  as the day wears on.  By nightfall you'd have to be up close and personal to the man wearing it in order to get a proper smell.
Looking to finish summer on a high note? Chrome United is perfect for that!  It will also serve to bring some warm memories to mind as the temperature dips below freezing and you start longing for long sunny days and relaxation of the beach or your favorite outdoor adventure.
The Chrome United Range:
3.4 fl. oz. Eau de Toilette Spray: $76
1.7 fl. oz. Eau de Toilette Spray: $56
2.5 fl. oz. After Shave Balm: $36
Where to Buy Chrome United:
Chrome United is now available at Macy's Stores, Macys.com and other department stores.
—
Find Christene, @ChristeneCarr, on Twitter, Instagram, Tumblr, Pinterest and my blog.