Ahhh, The Pheebs. Baby girl just keeps growing and growing. . . and growing. And it all goes by soooo fast! (Yes, it's true what THEY say!) And now that Phoebe is almost one, I've gone through my fair share of "next size" purchases. By "next size" I mean, things that she's outgrown. With clothes, it's sort of a given that those 3-6 month onesies are pretty much only going to fit for 3-6 months. But when it comes to baby furniture, "next size" buying can be a major financial drain. Furniture ain't cheap. As a new mom you sort of buy any and every thing because, truthfully, you don't know any better. So please allow me to share a bit of wisdom that will, hopefully, help you save a bit of money. Invest in Stokke Tripp Trapp —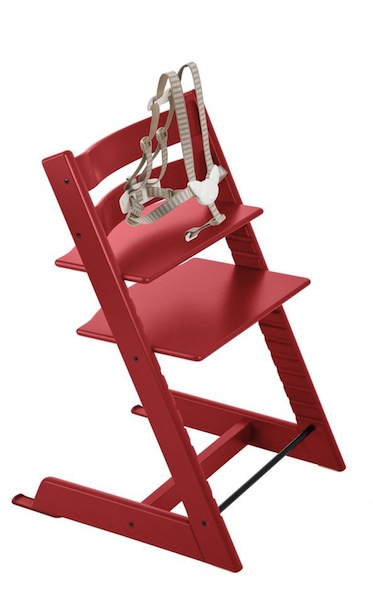 About Tripp Trapp, from Stokke:
The Tripp Trapp® is an ingenious highchair that revolutionised the children's chair category back in 1972 when it was first launched. It is designed to fit right up to your dining table, bringing your baby into the heart of your family, allowing him or her to learn and develop alongside you. The intelligent, adjustable design allows freedom of movement with both depth- and height adjustable seat- and footplates. When adjusted correctly, your child is ensured a comfortable and ergonomic seating position at any age.
It's rare that I include a brand's product description in my review posts but, frankly, Stokke could not be more accurate about the function of their brilliantly designed high chair. The grow-with-you aspect in a major plus….Phoebe will have this chair for years as it continues to convert and prove its usefulness. And I love how the high chair makes Phoebe feel like part of the family dining experience, versus off to the side in her 'little baby chair'. The style is just so cool…when family and friends come over, they absolutely gag over the awesomeness of Phoebe's highchair. I secretly gush, because, yeah — my baby's the coolest 🙂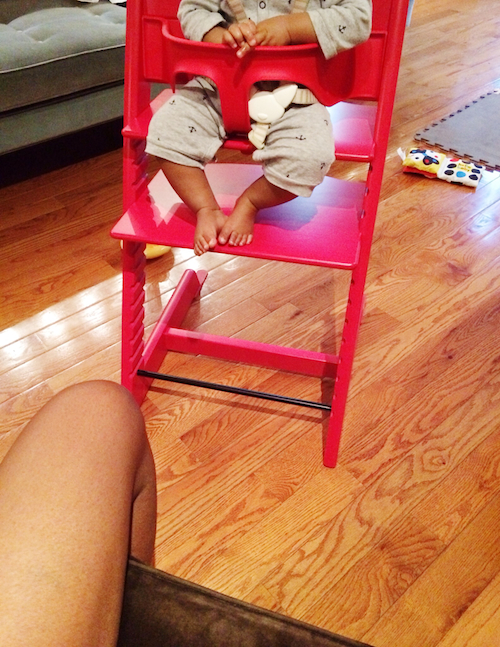 To add to your baby's high chair experience, I highly recommend a couple of those suction high chair toys…I like the "development" focused ones. I bought a set of three from Just Kidding Around in Montclair, NJ and Phoebe loves them. They rattling sound and nubby texture keep her occupied while I'm preparing dinner or just catching a quick (much needed) break. *smile*
For more ThisThatBaby articles and Phoebe's Faves, click here.