Ugh, where to start? So — Maternity Clothes. Truth be told, I am largely underwhelmed. Largely. Most maternity stores I've visited are poorly organized. Racks are crammed with a mish-mosh of empire waist dresses (which give me total "uni-boob" effect) and cross your heart tops that reveal way more cleavage than I'm comfortable exposing. If you've been following my #ThisThatBaby posts on Instagram and the blog, you'll notice that most of my clothes are a mashup of things I currently own and "regular" clothes that I've purchased to accommodate my blossoming belly.
Nearly reaching my wit's end with ho-hum maternity gear, I learned of Thyme Maternity…and wow, talk about 'just in time' [pun intended].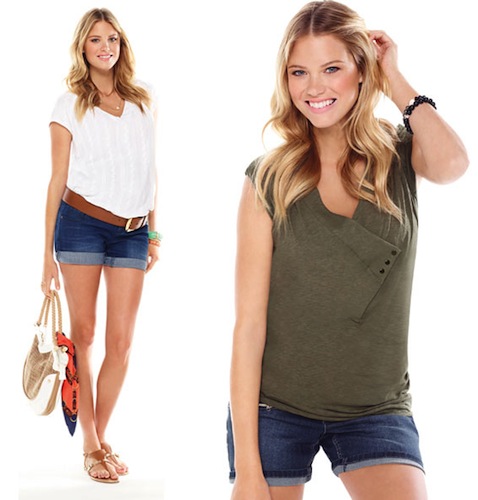 I mean…just look at these chic, easy pieces. Finally, maternity gear that matches my aesthetic…maternity gear that doesn't feel forced and contrived. Two of my favorite Thyme Maternity pieces include: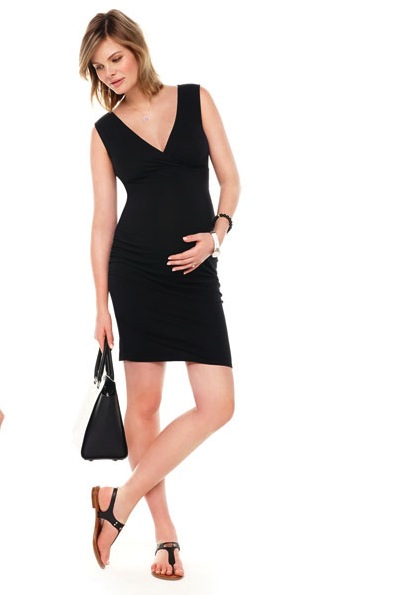 Ruched Sleeveless Maternity Dress: This little black dress is incredibly comfortable, versatile and chic. It works for daytime office wear, weekend brunch with the girls and can even be dressed up with a statement necklace for a semi-formal affair. The most flattering feature of the dress is the side ruching. It truly makes a big difference because it hugs and caresses curves in a way that beautifully highlights the female form.
I've also found great comfort in Thyme Maternity's Now & After Scoop-Neck Tank . It's become my favorite tank for my little nature walks in the park.
If your bump has you feeling a wee bit frump, I highly recommend checking out Thyme Maternity!